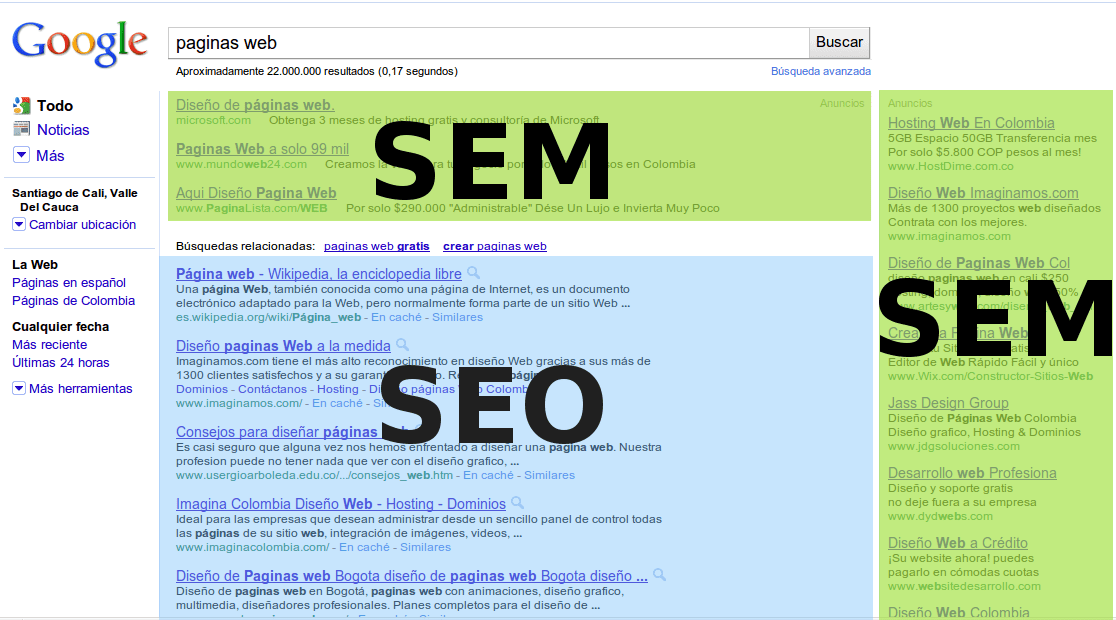 What is search engine marketing or SEM?
Usually most people take the help of a search engine when they want to find something on the web. Everyday millions of such searches are carried out through various search engines like Google, MSN, Yahoo and so on. During these searches if anyone is looking for contents related to your website then your primary goal should be to get your site noticed by those people. To get noticed, you must rank high on these search engines for topics related to your website. So, the technique that needs to be followed to get your site ranked high in search engines is known as search engine marketing. For example, you have a website on the aquarium. So, when people searching on the web with the keyword aquarium your site should be within the first page of the search results at least to get noticed by people. If this happens then only you can drive some search engine traffic to your website and do business.
Search engine marketing and small businesses
Search engine marketing or SEM plays an important role in today's digital marketing. To be found at the top of any local search is vital for every small business. The three key steps in search engine marketing are
On page signals
Signals from external location
Domain authority
On page Signals
Regarding search engine marketing, or SEM, the on page signal is one of the first things to look after that has three components linked to it. These are:
NAP (Name, Address and Phone Number)
Choosing the right keyword for your titles
Having high quality content on every page of your website (not only on the home page)
NAP: Having a consistent name and address with phone number, i.e. NAP listings in all the citation sites (Google My Business, City Search, Yahoo Local, Merchant Circle, Bing Local and Yelp) are the first criteria.
Title Keywords: Next, you have to use keywords in your titles that will improve your chance to be located in local search. This is true for each of your website pages. All of them must contain typical keywords that are highly searched by people and should have your name, address and phone number.
Quality Content (the key factor): The one that should be the top priority is your content. The most important aspect is the content for all the pages in your website. There is no alternative to good content. High priority is given to the good content concept by Google and good content will always help you immensely to get higher page rank.
Signals from external location
After covering on page signals you should then focus on external location signals for proper search engine marketing. Not having NAP in every citation site is the biggest mistake usually made by the smaller businesses. This seems a trivial mistake, but the impact is quite big. Once you have a phone number in your site, it will be listed in Google My Business. Then aggregators (Infogroup, Yext, Factual, UBL and Neustar) will aid in keeping your information consistent.
Domain authority
Domain authority is another important aspect regarding SEM in 2015. Having a consistent and concrete SEO is the first step towards domain authority. The basic steps to improve your domain authority are:
Remember to have solid SEO throughout your website and not only on your homepage as SEO or search engine optimization goes hands on with SEM.
The next step in maintaining domain authority is to have your websites with higher Page Rank to link back to your content. Creating content in your website that other websites will use as reference is the easiest way to achieve it.
Then the vital factor is internal linking, i.e. to link the post created by you on your websites to other pages. This can really boost your local search rankings.
So, if you own a local or small business that urgently needs major search engine exposure in 2015, you have to follow the above mentioned tips or suggestions (big companies can always get traffic from other sources as well such as paid advertisements). Since local and small business tend to have a lesser budget for advertisements, getting the page one rankings on every major search engine is an essential step to increase your visibility and vital for your search engine marketing strategies.