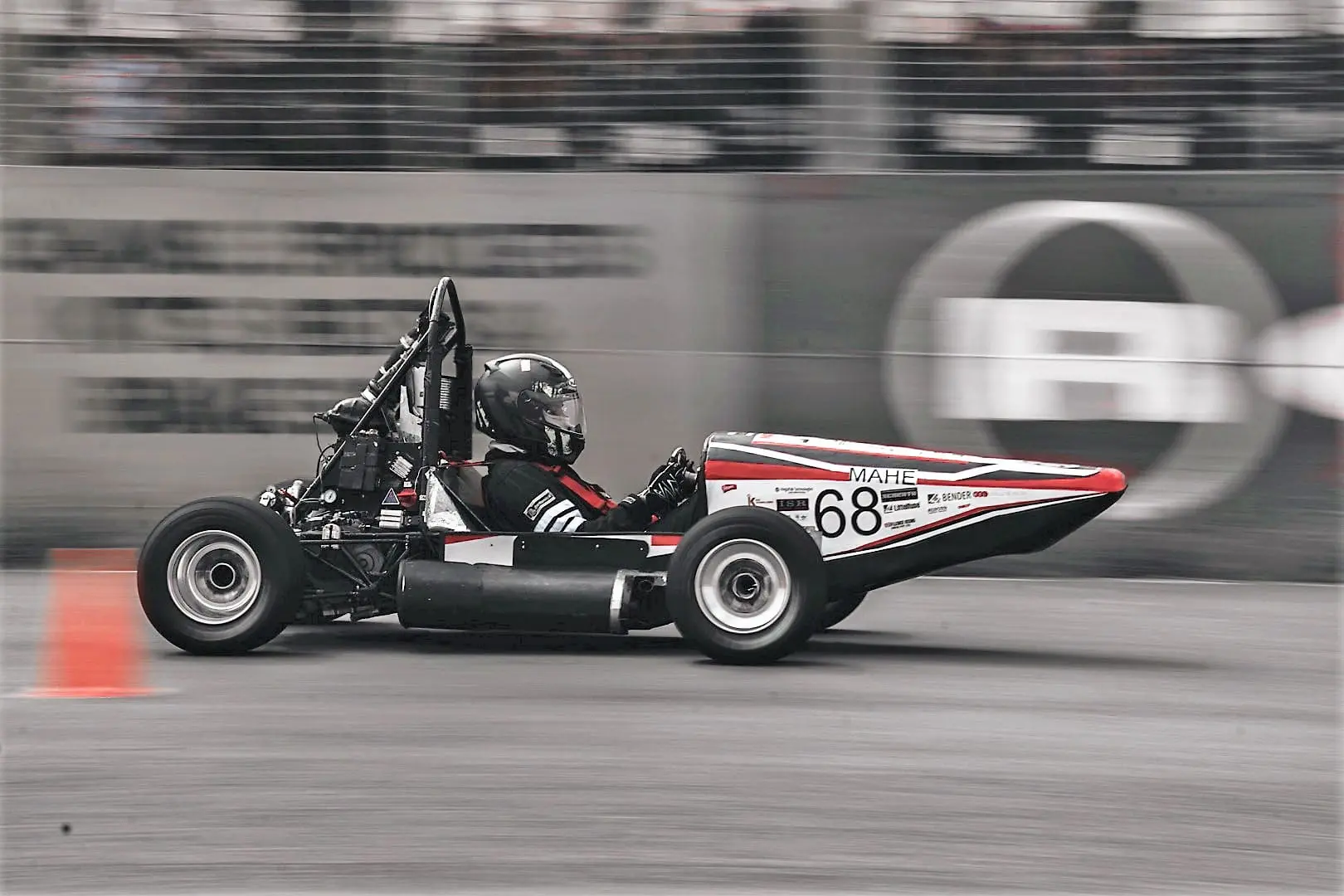 While some of us were spending our days watching fascinating Formula one cars dash across the tract on our television screens, some students from Manipal Institute of Technology were busy building one.
The Formula Manipal team started as a simple dream back in 2007 and has grown exponentially since then. They have constantly upheld their tagline, 'Engineered with Passion' while designing, building and racing seven beautiful single seated formula style race cars in twelve years.
Quite recently, the team also won the third position in Formula Bharat- an engineering design competition for collegiate students from all over the country- held on the Kari Motor Speedway in Coimbatore from January 23 -27, 2019.
Two cars were sent- one with a combustion engine and an electric one- along with a team of fifty one people. They happily returned with their arms full of trophies.
The team bagged the all India third position in Combustion vehicle category, the first in Acceleration event and Business Plan Presentation and second in the Design event for the electric vehicle.
The combustion car also won the third place for Endurance.
But these trophies did not come without challenges. The team prepared for months before entering the arena and management to solve several last minute problems which could have been a barrier between them and their success.
"On the first day we had the inspection of the car." Says the team manager, Rithwik Srinivas. "Initially there were some issues with the breaks, which was a problem we faced last time too. But after careful scrutiny and all that we managed to handle the breaks issue."
For the Acceleration event, the car managed to cover seventy five meters in four point two eight seconds making it the fastest car among them all. It is interesting to note that it was the same car that ran twenty one kilometers to prove its durability in the Endurance event.
"Normal cars built for acceleration usually can't run for twenty one kilometers. There we hardly five cars that completed the Endurance" says Rithwik.
It is remarkable to see how a small group of students are spending hours every day chasing seemingly impossible dreams till they are within their reach. The members of Formula Manipal are working tirelessly to expand their horizons and better their cars. The team has also participated in several international competitions all over the world- including those in Italy, United Kingdom, Austria, Germany and the Czech Republic- and hold good international rankings which they hope to maintain in the future.