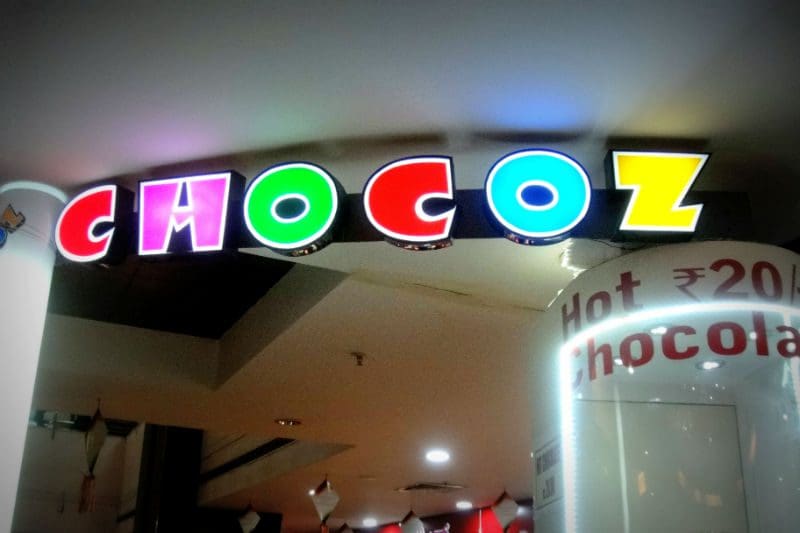 It all started with me starting college…
No, let me be absolutely honest, it began much before that. I am a dreamer, was one and am absolutely certain will remain one. Like any other average girl in her late teens, I dreamt of a fairy tale romance and a hunky-dory love life!
I had a boyfriend in my hometown. He did not belong there but was merely studying there at the much renowned IIT. Five point someone was my story, only my father wasn't a Cherian. The rest was pretty accurate with minor changes here and there. I was so freaked out after reading the book that I almost thought my activities were recorded by vigilance cameras!
Anyway coming to my relationship with him, it was hardly ideal. Nothing even remotely close to it. We stuck by for over 2 and a half years and now when I think of it, the only reason that comes to my head is attachment. Its like a drug; kills you yet you can hardly survive without it.
We never fought, because to say that, it would be a poor understatement. We battled. We were perpetually at war and since it would never come to an end, our issues forever remained unresolved. We didn't even agree to disagree. We resorted to profanity, screaming and hanging up on each other. Hours would pass by and finally one of us would take the plunge and call the other to make up. This routine seemed quite sweet in the beginning but later on, with the war heating up, even this little act of sweetness vanished into thin air. All the while, I kept wondering how wrong this relationship was and what could have been had I thought otherwise.
It was far from the rosy images of the "forever together" concept I had painted in my childlike mind and neither of us was to blame. However, I just decided to accept my fate and brush aside my stupid dreams of Prince Charming who would subtly sweep me off my feet and like the very things I adored, converse with me for never-ending hours about poetry, paintings, nature, philosophy; treat me like a little doll and touch me like one, hog on food like I do, take me out to exotic places, listen to me sleep, surprise me now and then, dote on me…. Yeah, you get the idea.
So I threw it all in the trashcan. Why? Because this was reality and I was getting acquainted with it; and hang in there, if you are thinking that I expected all the above from the guy I was with, you would be so wrong. I adjusted with facts and I wouldn't be incorrect in saying I am of a rather adaptable nature. I suit myself to the surroundings. However these secret dreams of mine were locked up in a diary tucked away deep inside my closet, that I would take out once a while, shed a tear or two and put back.
My ex-boyfriend and I had temperaments that would be shocked by the existence of the other. That different!
So when I came to college, half across the country away, the war blew out of proportions and yet the idea of a break up was devious.
Thundering conflicts, much like the thundering showers, crazy sentiments, suicidal ideas, swollen groggy eyes lined by smudged kohl every morning, insomnia, consecutive break ups and patch ups with the same person, scaring off my hostel mates by shrill yells and abuses. It was a terrible situation; so bad that before I would speak to him every night, my friends would make sure sharp objects were removed from my room.
Time rolls on and so it did. We broke up, much to his disapproval and much to my discomfort. After all, I had reached my breaking point and we had reached a dead end where nothing looked appealing anymore. I had lost all reasons to hold on and finally I had found a voice to contradict him with conviction.
I was getting used to the idea of my break up and tried my level best to move on. But needless to say, I had lost half my mind and unconsciously was experimenting here and there.
A rebound, a special someone, many "friends", numerous nights spent in getting drunk and well, you can guess the rest. Life was a superficial temptation.
At this point of time in my life, after I was well over with my rebound, I was still contemplating my past and all the mess I was making of my present but then again, who cared? I was living in REALITY and had gotten so strong and numb, it almost needed an incision in my skin to actually "get to me".
I was speaking to a couple of people, one of them had become rather special and emotionally close, not in a romantic way though, at least not for me. We had known each other for months by then and was well aware where this was headed. I won't deny that I liked him but at the same time there were several things I disliked about him too. However, I was comfortable in my clutter and lived on, just in the physical sense of the meaning.
Here is where I would like to brief upon a bit of my college life. I have been pretty popular throughout my life and being in college, it was no exception. Being one of the popular ones, it is an unsaid tradition to be in touch with the other popular ones. So I was.
I have a senior who is known to have had the maximum number of boyfriends in the shortest duration. Now this senior happens to be in close affinity with me as we belong to the same state, that is, Bengal. No, we aren't close in any sort of way. Its just a lame ritual in my college to be so.
Her list of boyfriends has always been held as a subject of awe for us all. From this list of many, one certain name kept ringing in my head ever since heard. That name was supposedly the most dangerous of all for HE had dumped THIS female and left her in a rather estranged state and was also one of her longest relationships and the most serious one. The other names died in my mind, overpowered by this one's aura.
I heard more about this guy; his womanizing and shrewd ways, etc, etc.
The picture in my head pretty much resembled a faceless monster. But then again, I thought about myself and imagined a third person thinking the same about me.
Huh. He couldn't be worse than me. I wondered how it would be to have a conversation with him and then probably get him to fall for me and teach him a dirty lesson. I smirked. I liked playing this game. It was pleasurable and yet so ugly. So what? Life is always set to screw you. So, I decided to be the nail instead.
Plenty other things kept me occupied and my impish plans were overwritten by a shoddier world. I kept to myself most of the time apart from the occasional guest appearances and fake smiles at college. I needed a vent and so I decided to resume writing, a passion I had ignored for a couple of years, thanks to my topsy-turvy life!
This is when I found an ardent reader of my posts, an anonymous someone whose sincere opinions always left me pondering and bewildered. I couldn't imagine how someone would care about what I wrote without an ulterior motive, adding to the fact that no one else did at that time. Also, I did not wish for anyone else to read my thoughts. However, it did give my soul some pleasure that someone did, and so faithfully. A glimpse of true happiness got me somewhere.
I couldn't help but want to know more about this someone. For a few days and more, I tried finding something or the other about him, only to discover what a splendid writer he himself was. Somewhere along the line, I also discovered that he belonged to the same city as I did.
Then as fate had it planned, after a lot of effort and efficient searching and correlation, I bumped into his facebook profile that blatantly portrayed his name. The name that dropped my jaws to an extent where gravity would be put to shame!
I bet you aren't wrong in guessing who he was. A million thoughts crossed my mind that suddenly seemed too confined and unable to capacitate the information that needed digestion. His alias and actual name had no connection, whatsoever. What was I to do?! I kept staring into the screen, dumbfounded for a solid minute and then did the honours of sending a friend request. It was accepted within a few short moments, following which a chat ensued; and boy, was I hooked to it !
A funny revelation of identities, a queerer introduction and of course an oddly interesting conversation. So much, that I almost forgot it was half past five in the morning and I had a train to catch in the next one hour.
I bid my goodbye to him and traveled back home, still immersed in the possibility of the world being so small.
While at home, interactions with him in the virtual world became a tad bit too frequent and well all my previous plans of sabotaging his womanizing ways and disrupting his life were turning sour as he was doing anything but trying to flirt with me or anything of that manner. All throughout every conversation, he remained a gentleman, trying to make genuine conversation. I dropped the whole idea of playing with him and started enjoying my time that I spent in chatting with him. It lightened me in a silly kind of way and funnily enough, I would look forward to it everyday.
Then one sudden day, when I had nothing else to do, I stole his phone number off his profile and rang him up to encounter the sweetest male voice I had ever heard and a glorious laughter to match with it. Nothing that day could wipe off the smile I had. Smiling felt good, after a long long time. It had almost become ancient history until then.
Now again, before I move ahead with my story, I must mention I still had someone in my life with whom I was almost getting involved, but something kept cutting me through and I kept delaying it.
Before I knew, my holidays were over and I was on my way back, only to meet with the warmest greeting at the station where he had come to pick me up. I was pleasantly surprised and slightly embarrassed as I looked a mess. The other person was to come pick me up the very same time but I had especially asked him not to, lying to him that my local guardians would do the same and that he shouldn't be anywhere around them. The real reason was that, this time I did not want to miss my chance at a miracle. I halfheartedly expected "someone" to show up and I was not disappointed. Cloud number nine was a few steps away, in his everlasting embrace. The very first look in his eyes made my heart and soul feel naked. I shuddered, cheeks flushing scarlet.
Taking chances was paying off. Instincts led me on.
Finally, reality was losing out. All the rumors I had heard about him started dying a slow death every time I met him after that. I was challenged into trusting him and nothing about him made it a difficult job. Effortless, rather.
While the facts remained, the rest of the ideas I had of him transformed beautifully.
Even with my guard on, falling in love never felt smoother or more magical. He read me so well, it almost felt like he wrote me.
Months have passed and the veils are long gone. The shadows remain maybe, but with every step taken, they are left far behind, as we approach the alluring blinding light, hand in hand.
PS : …And yeah, I am loving it, all of it…. that is, my very own fairy-tale. 🙂