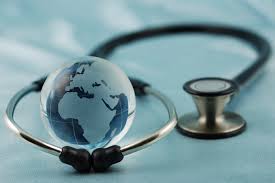 Ever encountered a medical aspirant striving hard to get through the entrance? Ask him and he will mesmerize you with his thoughts about our life – yes the life of an MBBS student. Yes that's how the world feels about us. The girls, the campus life,the dissection classes,the apron – everything seems so green here from outside, isn't it? Well folks, everything that shines is not gold.
So I thought of taking you on a joyride (let me call it a joyride for now :-)) through the day of a medical undergraduate. A medical student wakes up early morning with a zillion thoughts in his mind,looks at his cell phone when the alarm interrupts his peaceful slumber and thinks – "who gives a damn!!! It's just a lecture and I can bunk" and a little  later he is reminded of the email the college sent to his father informing about how low his attendance was.

Tired and defeated as he is, with failing eyes and aching head he gets up and gets dressed to attend the morning lecture. The teacher may be there sharply at 8:00 am making his chances of getting that coveted attendance blur even more. He may be shouted at, humiliated (not that we care-certainly deserves a mention though) and even be sent back. The lecturer may come at 8:30 which itself makes you feel tizzy about the idea of skipping the breakfast and running to college. Or else, the professor may not come at all – in that case the class rep announces with a smile (a grin rather) "the class has been cancelled." With legs heavy as lead he climbs down the stairs. Lets admit it-by the time you pass out the second term,you are so very drained of emotions that you stop caring about all this. You just go with the flow.
And then there are two thoughts that seem to box each other below the belly – attend the clinical posting (call of duty) or get some sleep (call of body). The protocol of the call of duty beats the lazy in him,invariably and most often. Now hospitals are a place where an undergrad can be screwed for anything and everything – from your hair to your beard,apron,instruments (err don't get me wrong-the clinical kit I meant :-))
While being "fresh from anatomy" will daunt you for the whole of second year, the prospect of being in the final year anytime soon will haunt you all the time till you actually enter the final year. You may be free from these postings anytime between 12 to 1 pm. And your volume of lunch will automatically be decided accordingly.
And then you feel you can take a power nap and get up for the afternoon lectures.you get up and you receive scores of messages requesting for proxies before you type one. Needless to say – it's the call of duty that wins again. So here is a medical undergraduate huffing and puffing, once again to make it on time to the lectures.
Here almost every lecturer will make sure that you are properly lectured about the attendance required to write the University exams that may still be an year and a half away. Now there are two types of heads – the ones who sit in the front rows carefully and mindlessly jotting down every word uttered by the professor, or the ones who prefer to catch up with some sleep-yes, these are the back benchers. While on most occasions you can peacefully enjoy the afternoon slumber-there is a lot of chance of you being asked to occupy the vacant first few benches in case the teacher feels that he needs more attention from these extra talented bunch of medicos. With slumber in his eyes and bathroom slippers in his foot, he walks to the front bench,praying with all his might, that the professor doesn't notice the colourful bathroom slippers that he has wore to the lecture. This is when some of those wise heads will stick their heads out of the books and give you a wry smile.
Somehow the class ends, and the world seems beautiful again – full of life and laughter. Yes we do catch those late night movies and end up partying all night. It's not all shady here folks. In fact we enjoy it. We do have our moments. This is the best we could have done with our lives. And we are proud of ourselves. And we have our share of sorrows and delights. So the next time you see somebody in apron: RESPECT.