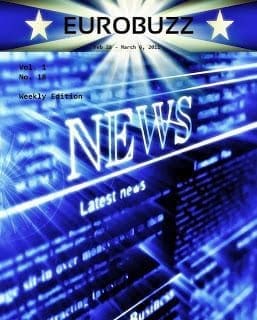 After a month of staying here at Manipal, I have finally started to get my head around things. I arrived here on the 13th of July 2019. My orientation was on the 15th, and since my parents and I had never seen the campus before, we came two days early to explore. We had an early morning flight that day and reached Manipal at around 11:30 a.m. We stayed at Hotel Madhuvan Serai, which is near the Tiger Circle. On that day, after lunch, we visited Manipal Institute of Communication (MIC), Girls Hostel Block-12, Food Court-1, Marena Complex, and the Udupi Sri Krishna Matha.
MIC has a very good vibe to it. It looks small from the outside, but once you visit the campus from inside, it is quite big and accommodates over 1500 students and professors without any hitch though things can get crowded a bit during the breaks. The hostel is quite spacious with a mini basketball and badminton court. There is also a lawn area to sit and enjoy the weather when it is not raining.
The Food Court-1, next to the Student Plaza, is enormous and can adjust over 750 people.                                  
Food Court 1 at MIT Manipal
Photo by Ranjith Rajeshawar
The Marena Complex is about 1.2 km from the Student Plaza. The building has seven floors, 5 of them being underground. The Marena Complex is a sports complex and in its seven levels, has a swimming pool, a basketball court, squash courts, badminton courts, tennis courts, table tennis tables, seats for the audience to watch squash, basketball and badminton matches, a jogging track, a two-floor gymnasium, and a café. Then we took an auto ride to the Udupi Sri Krishna Matha for a darshan. It was a very tiring day, but all my doubts about how this place would be completely vanished after the first day.
On the orientation day, I got to interact with a few of my batchmates. Everyone was nice, but I was still worried about how the faculty might be, I had read a lot about the faculty being good at MIC as it is one of India's top colleges for Media and Communication, but I could not believe it entirely until I saw it on my own. After the orientation, we had a tour of Manipal. During this tour, it started raining heavily so we could not visit most of the places inside. We visited the main building (also known as Edu), which serves as the Headquarters for every MAHE college. We saw different places like the Kasturba Medical College (KMC), which is the very base of how the student based town of Manipal came to existence, the Welcome Group School of Hotel Management (WGSHA), Manipal Institute of Technology (MIT), the road that leads to End Point gate and the Marena Complex (again but from the outside).
The next day we got to meet our teachers, and all of them were sweet. I was so relieved!
I slowly understand the hostel life now. Academics are in a flow, and I am still getting adjusted to the rains, but the people around me are making it better. I am confident that it won't be long until everything becomes a habit, and Manipal becomes my home away from home.