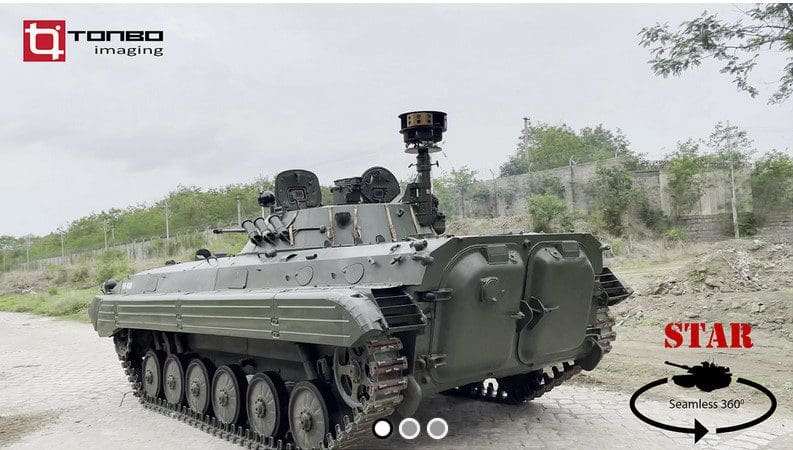 History
The See-Through Armor, aka STAR system, was developed by a Bengaluru based startup Tonbo Imaging, over a developmental cycle of 30 months, and the system has completed its testing. It was developed as a part of the IDEX (Innovations for Defense Excellence) challenge. The system was displayed at Aero India 2021 integrated into the BMP-2 Sarath infantry combat vehicle. The STAR system gives the crew a continuous 360° awareness of its surroundings. A panoramic imaging system enhances situational awareness in all weather conditions, whether day or night.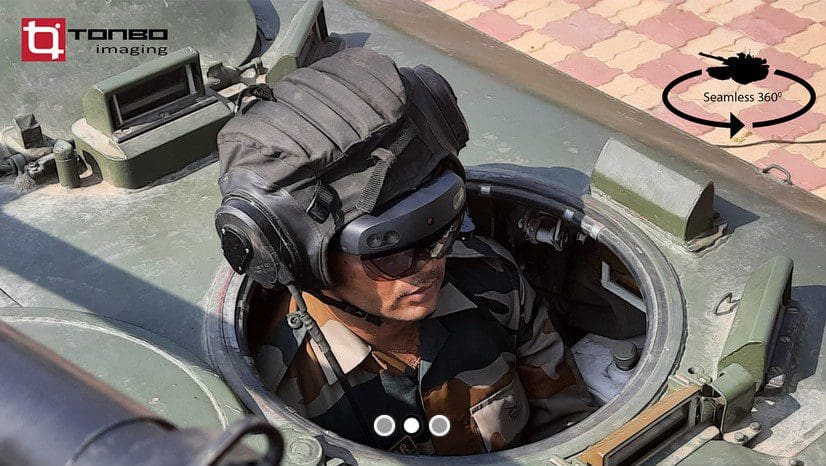 Capabilities
The requirement of the IDEX challenge was a system that would provide 360° situational awareness in any external conditions. The STAR system employs multiple cameras and sensors to fulfill this requirement. A digital mapping system is used to recreate the operational conditions. The vehicle commander can 'see through' their vehicle in real-time in visual and infrared modes. He can engage multiple targets and prioritize targets for the gunner. The driver gets a panoramic view of his surroundings despite being confined to the vehicle. It uses Augmented Reality (AR) technology and advanced sensors to provide better spatial awareness. It augments the vehicle's target search and track capability leading to better multi-threat analysis in real-time.
Design
It consists of three units covering 120° each. Each unit has three parts covering 40°. Each part has two cameras for night and day. Each unit has six cameras. The system deploys eighteen cameras in total, and the feed is stitched and can be streamed on a digital screen or a headset. The head-mounted display system is a high-definition mixed reality system that displays the vehicle's surroundings in a holographic form in 3D, making it more user friendly. A magnetic tracker is mounted into the headset that senses the head movement of the user and displays the real-time feed from that direction. It gives the crew a better spatial awareness, leading to a faster response to threats. It also uses an AI-based system for friend or foe identification.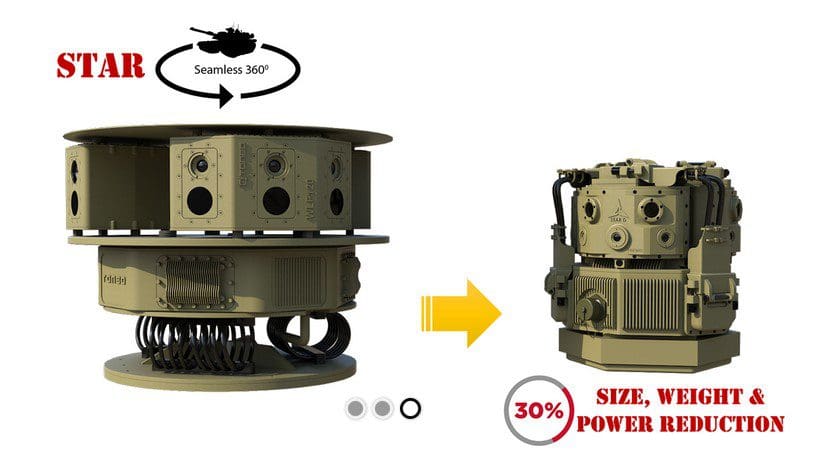 Conclusion
The STAR system will improve the survivability of our vehicular systems. It will be integrated into the BMP-2 and the FICV (Future Infantry Combat Vehicles) program and our tanks like the Arjun and upcoming FMBT (Future Main Battle Tank) program. It can also be integrated into the K-9 Vajra self-propelled howitzer based light tank, which is currently under development by DRDO. Recently, Tonbo Imaging has come out with a better design for the STAR system that has reduced the system's weight, size, and power consumption by 30%. These systems will give a much-needed boost to our infantry and tank regiments. These systems also play a crucial role in the modernisation of the Indian Army.