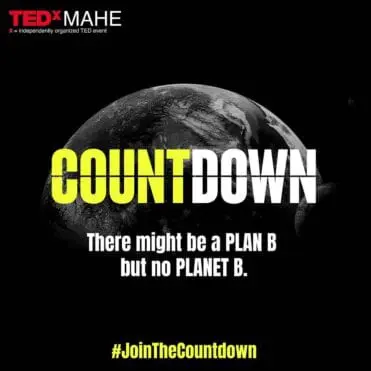 TEDxMAHE Organised one of its flagship events for the year, Countdown – The first edition of a global initiative by TED – Countdown is an attempt to champion and accelerate solutions to the climate crisis, turning ideas into action. The goal: To build a better future by cutting greenhouse gas emissions in half by 2030 in the race to a zero-carbon world – a world that is safer, cleaner, and fairer for everyone.
Countdown was hosted via Airstream today by TEDxMAHE, and here are the highlights from the event!
TEDxMAHE: MAHE Vice Chancellor's Inaugural Address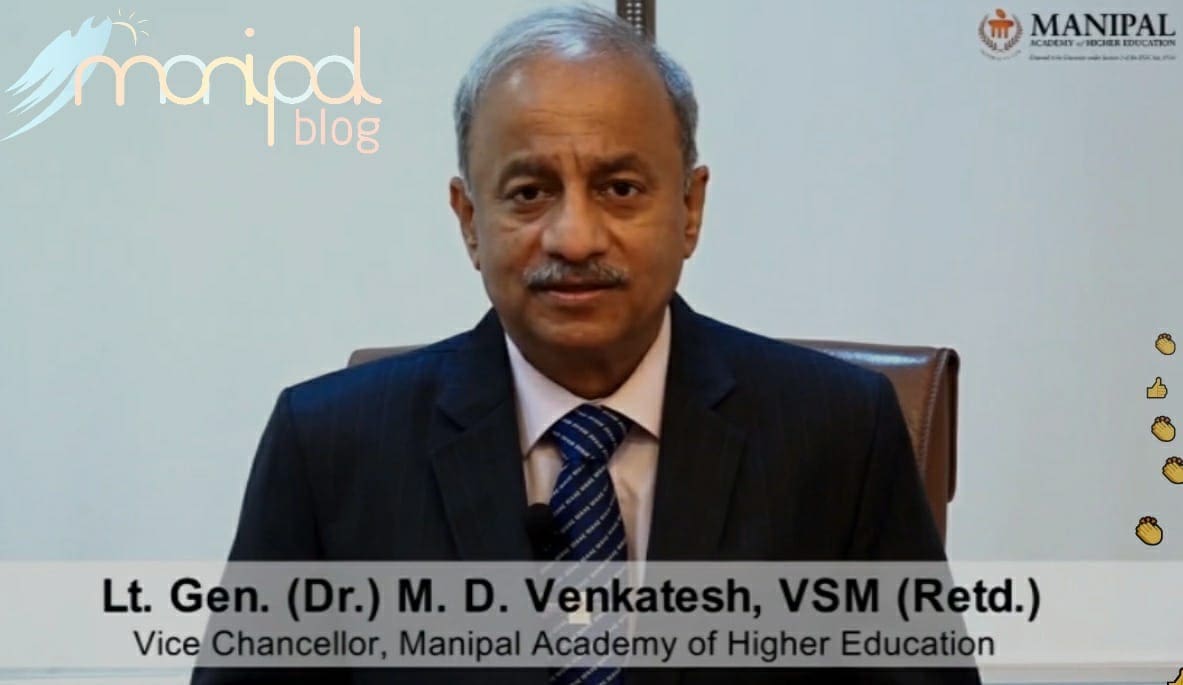 TEDxMAHE Countdown was opened with an inaugural address by Lt. Gen. (Dr.) M. D. Venkatesh, Vice-Chancellor of Manipal Academy of Higher Education. He extended warm greetings to everyone present and encouraged students to participate in the discourse about climate change and actively engage in the platform, which was free and open for everyone. Dr. Venkatesh also commended the eco-friendly practices followed in the MAHE campus and conveyed the importance of pursuing grassroots initiatives to curb the impact of climate change. He concluded his remarks with a cordial welcome to the speakers and attendees.
Alexander Verbeek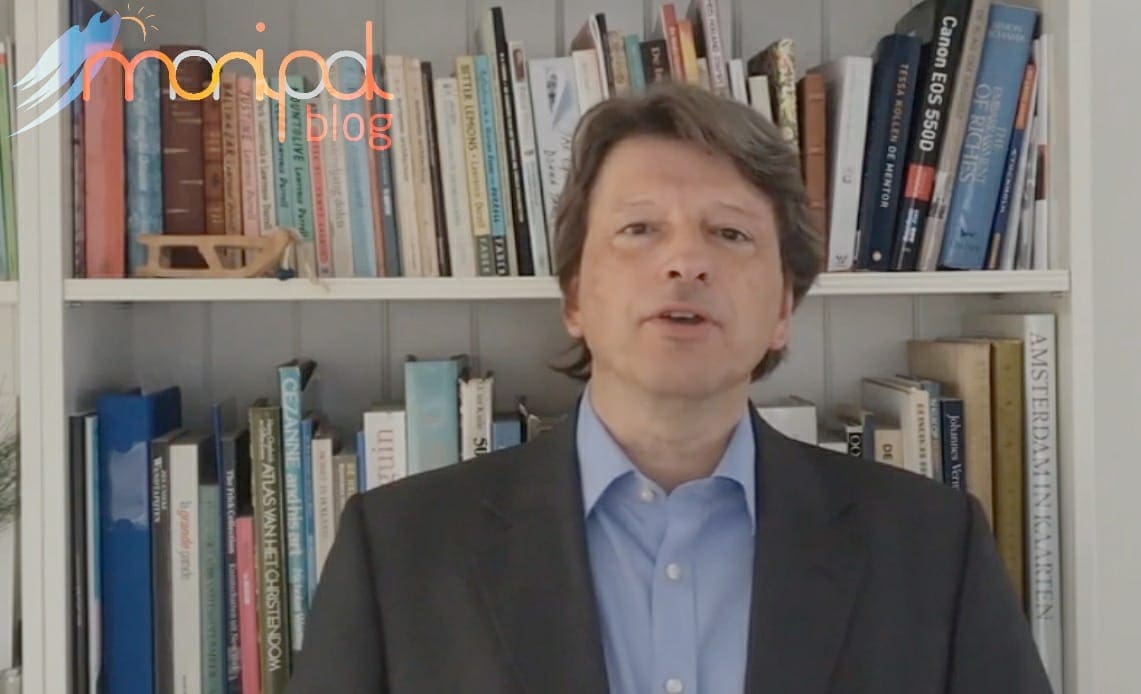 Alexander Verbeek is an environmentalist, public speaker, diplomat, World Fellow at Yale University, and a former strategic policy advisor from the Netherlands. For the past three decades, he has specialized in international security, humanitarian, and geographical risk issues associated with the global environmental crisis.
Verbeek believes in perceiving climate change as our biggest challenge. He highlighted the security aspects of climate change and how it could increase tensions between countries at TEDxMAHE Countdown. He mentioned how it is significant for governments and other bodies to encourage innovation in solving such problems. Verbeek asserted that there is no time to avoid climate change and explained how it was a predicted disaster on a large scale, which would cause climate wars and how our future generations will suffer if we do not act upon it now.
Derrick Ian Joshua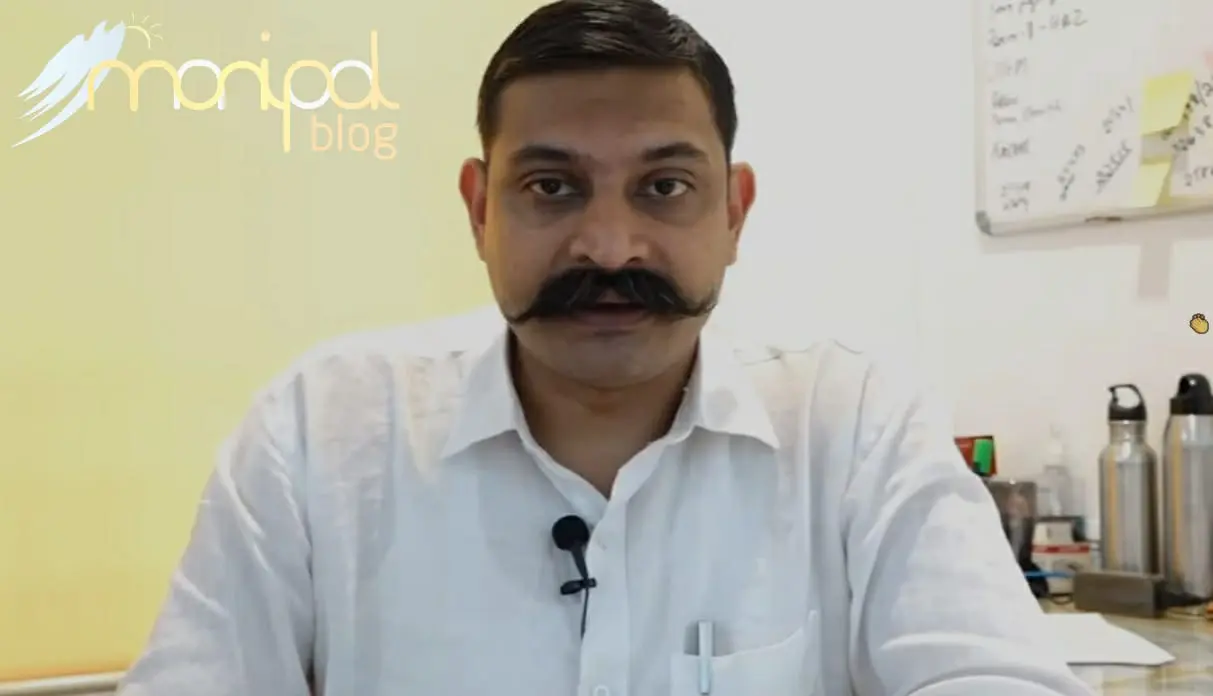 Derrick Ian Joshua is the Assistant Director of Environment Sustainability in the Department of General Services at Manipal Academy of Higher Education (MAHE). He believes that scientific proof regarding climate change cannot be ignored, and we must face this issue immediately.
Derrick talked about how MAHE is following sustainable development changes and how it can have a positive impact on the environment around us. MAHE follows all the guidelines related to Waste and Energy Management, along with eco-friendly transportation with students using bicycles and E-pads for exams. He also talked about one of the key challenges arising in this issue, that is, the Cost of implementation of eco-friendly measures Vs. the Environmental Impact, during his presentation at TEDxMAHE Countdown.
Keshav Gupta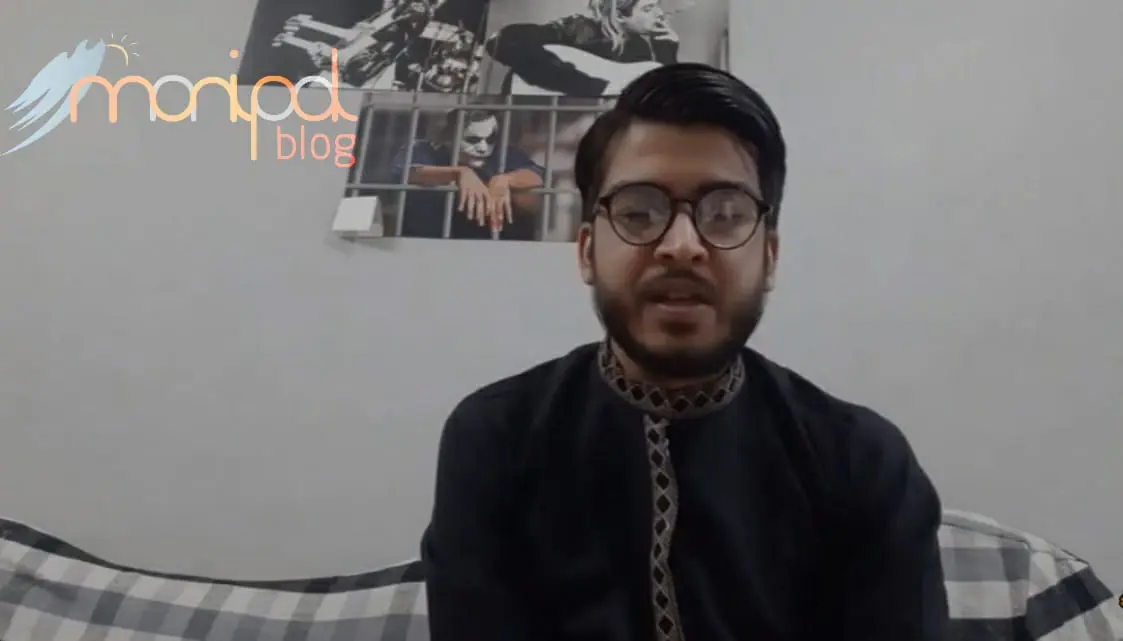 Keshav Gupta is the founder of The Dais, an organization for youth empowerment and working to achieve Sustainable Development Goals (SDGs). He shared his journey of differentiating 'Climate Crisis Vs. What it Actually is' and lessons on 'Climate Action: How can you help?' and talked about how natural disasters and climate crisis happening around the world does not affect people anymore.
Explaining this with an example of the current COVID- 19 pandemic situation, Keshav sir also talked about his 'Head, Heart and Hand' wisdom theory and stated that 'Right knowledge is of utmost importance and critical to the right action.' We need to trust the science behind climate change, and as Mahatma Gandhi wisely said, 'Change begins from you,' this is apt for this issue.
Georgios Kostakos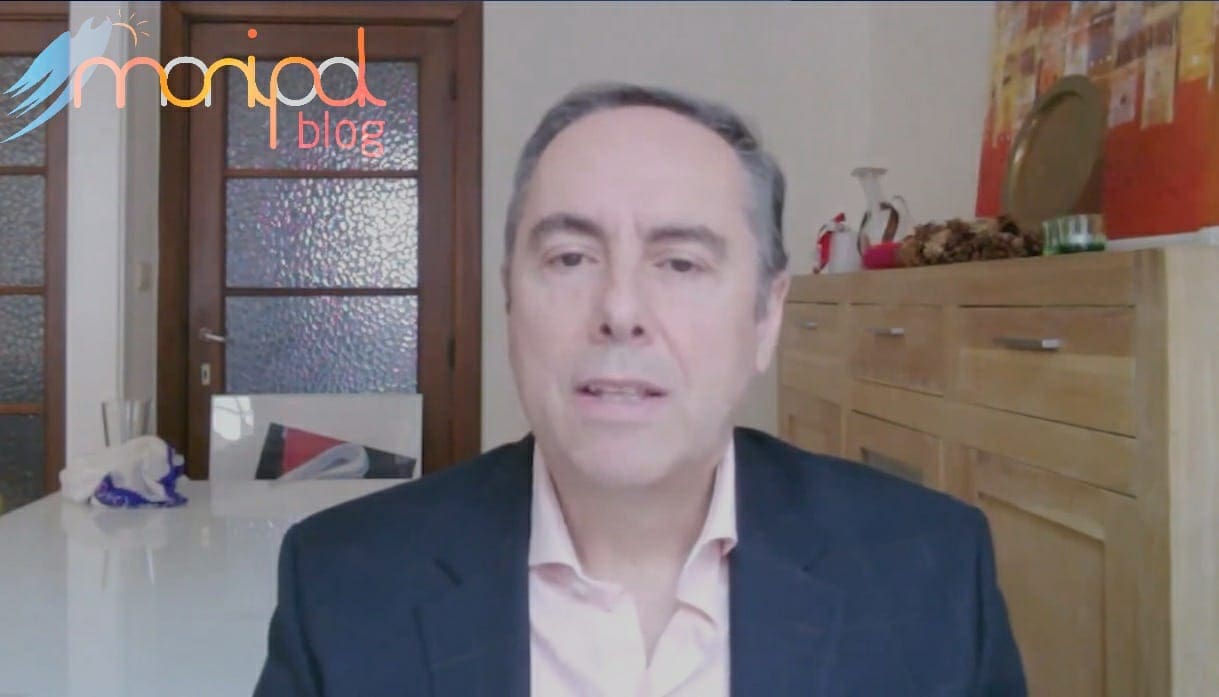 Georgios Kostakos is a co-founder of FOGGS and has almost thirty years of work experience in international affairs, both as a practitioner and researcher. This includes fourteen years with the United Nations, with assignments such as organizing the first-ever high-level event on climate change in New York (2007), Acting Deputy Executive Secretary of the UN Global Sustainability Panel (GSP, 2010-2012), supporting the negotiations that resulted in the Paris Agreement on Climate Change (UNFCCCCOP21, 2015).
Georgios was until recently Climate Action Thematic Coordinator at NEEMO EEIG, where he coordinated the monitoring of climate change adaptation and mitigation projects co-financed by the European Union's LIFE Programme.
"Express unified global world view," with these words, Georgios Kostakos' talk revolved around the idea that the world is divided by us 'Homo sapiens.' The notion that we believe if we are above anyone is entirely wrong, it's time that the realization occurs the world is made of all living and non-living components in it, and the ones living have to keep working to protect it.
The barriers of nations and borders need to be kept aside, and on being asked about his idealistic thoughts, he quickly replied that it's the bigger picture that needs to be focused upon. Still, the actions must start from one's initiative.
Chau Duncan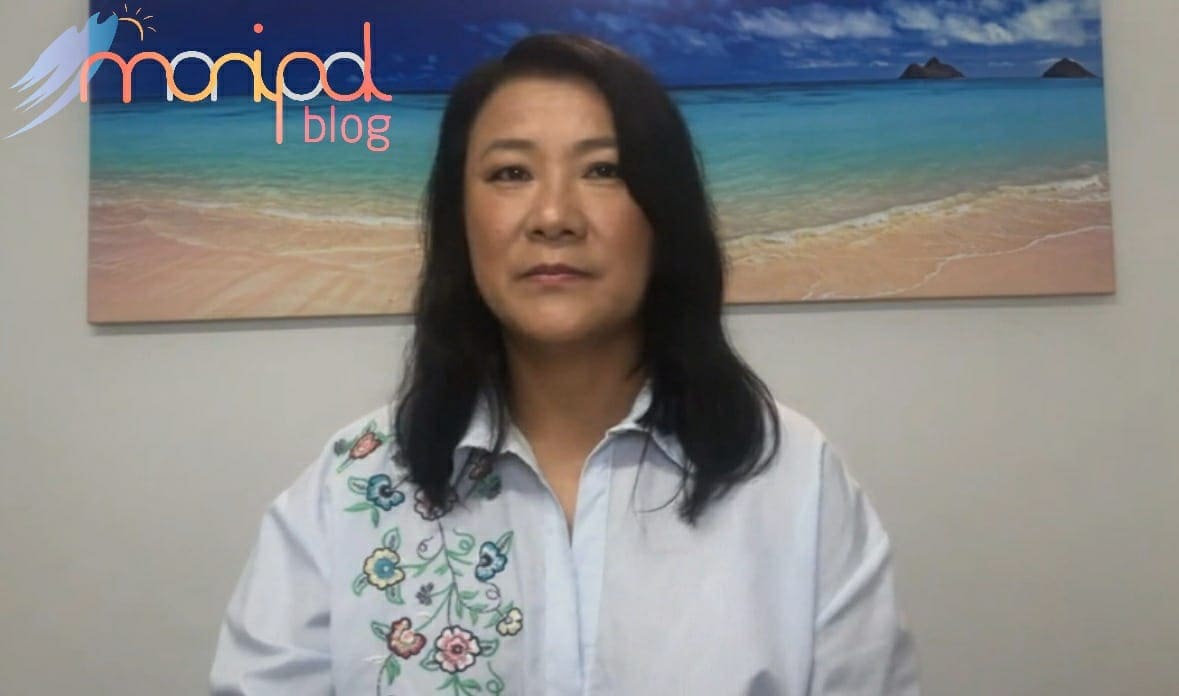 Chau Duncan is the COO of Earthbanc, an investment platform that leads, coordinates, and incentivizes climate-positive projects at scale through innovation in deep tech and climate finance. As a former refugee from Vietnam, growing up in Australia, she calls the 'global stage' home. Her personal experiences and commitment are towards international cooperation and a sustainable, regenerative future.
While her career began as a banker, Chau noted the rapidly growing interconnectedness of economic growth and sustainability issues. A former Trade Commissioner and Director for International Trade and Foreign Direct Investment, representing both the Governments of Australia and the United Kingdom, Chau also supported several NGOs working on environmental & social diplomacy, economic resilience, and multicultural inclusion.
Chau believes that we live in a moment in history where Digital Finance and Fintech can bring systemic ways to fund climate change to the masses easily and securely, to help regenerate ecosystems in a transformational way.
With her talks about the Australian Bush Fires and Karnataka floods, she pointed towards the soil erosion taking place due to different factors like deforestation, natural calamities, etc. She stated that it is up to our collective effort to bring back the soil quality to hold water and be more productive towards the goal of a sustainable future.
A method known as the 'Zero budget farming' was mentioned by her, which literally means harvesting crops with no money spent, using only natural methods and biodegradable products. The groundwaters are positively affected by the soil condition, and with the examples of soil erosion and the sustainable farming method, she concluded how the environment could be protected with a surplus in money and that it is easy to practice these things if rightly shown to people.
"It's a person's thought which makes the world," and with this statement, she concluded her talk at TEDxMAHE Countdown by talking about how land restoration is a way towards increment in groundwater level hence better rain, which helps in agricultural practices resulting in an increase in monetary profits and a safe path towards sustainable future.
Rakshit Naidu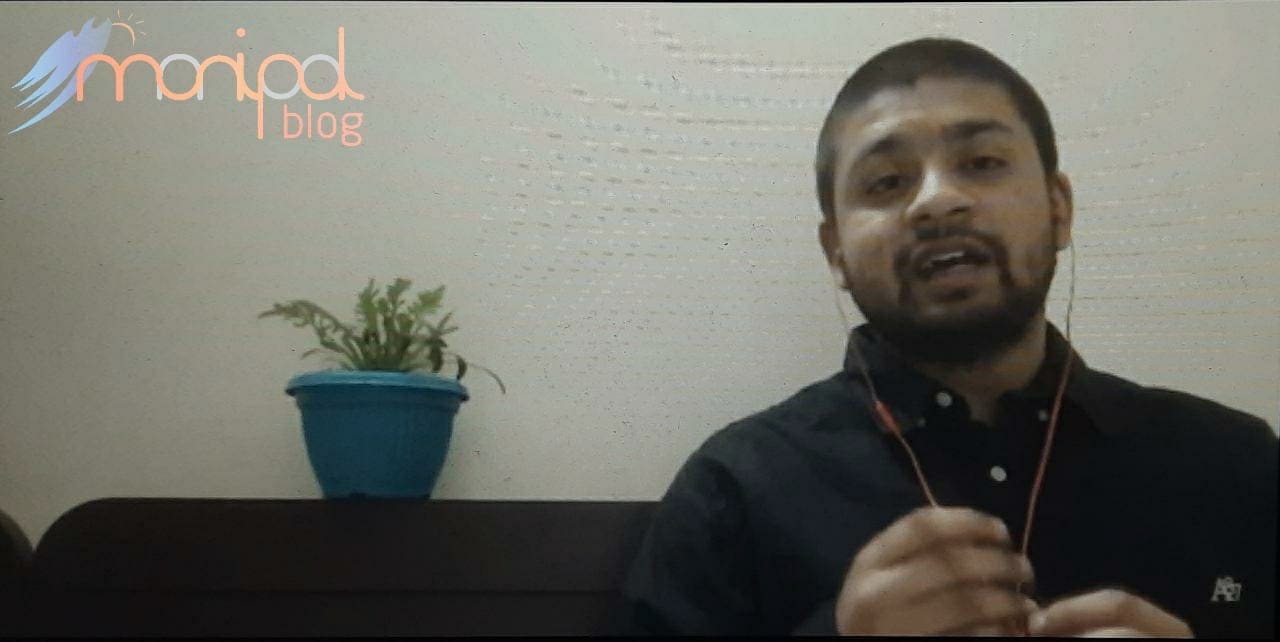 Rakshit Naidu is a final year undergraduate at MIT Manipal, pursuing his Bachelors in Computer Science and Engineering. He also works part-time as a Research Engineer at OpenMined. His research interests hover around Cryptography and Machine Learning in particular.
Rakshit shared his experience about getting selected in a mentorship program (organized by Neurips conference) with his idea of combining climate change and federated learning. He also talked about federated learning properties, along with topics such as mitigation and data privacy.
He concluded his talk by asking riveting questions such as "Will people from developing countries care enough about data privacy to require FL? If you have only just got reliable access to the internet, would you need data privacy?"
It indeed was an exciting presentation at the TEDxMAHE Countdown, that explained the correlation between federated learning and climate change.
The event ended on a high note where different people from different backgrounds and places came forward and took the initiative to spread awareness among the public regarding a robust issue-climate change.
The Event was covered for ManipalBlog by Asmi Sundru, Sharona Sachan, Sarthak Suman Gupta, and Sanjana Pulugurtha, who also wrote the piece!