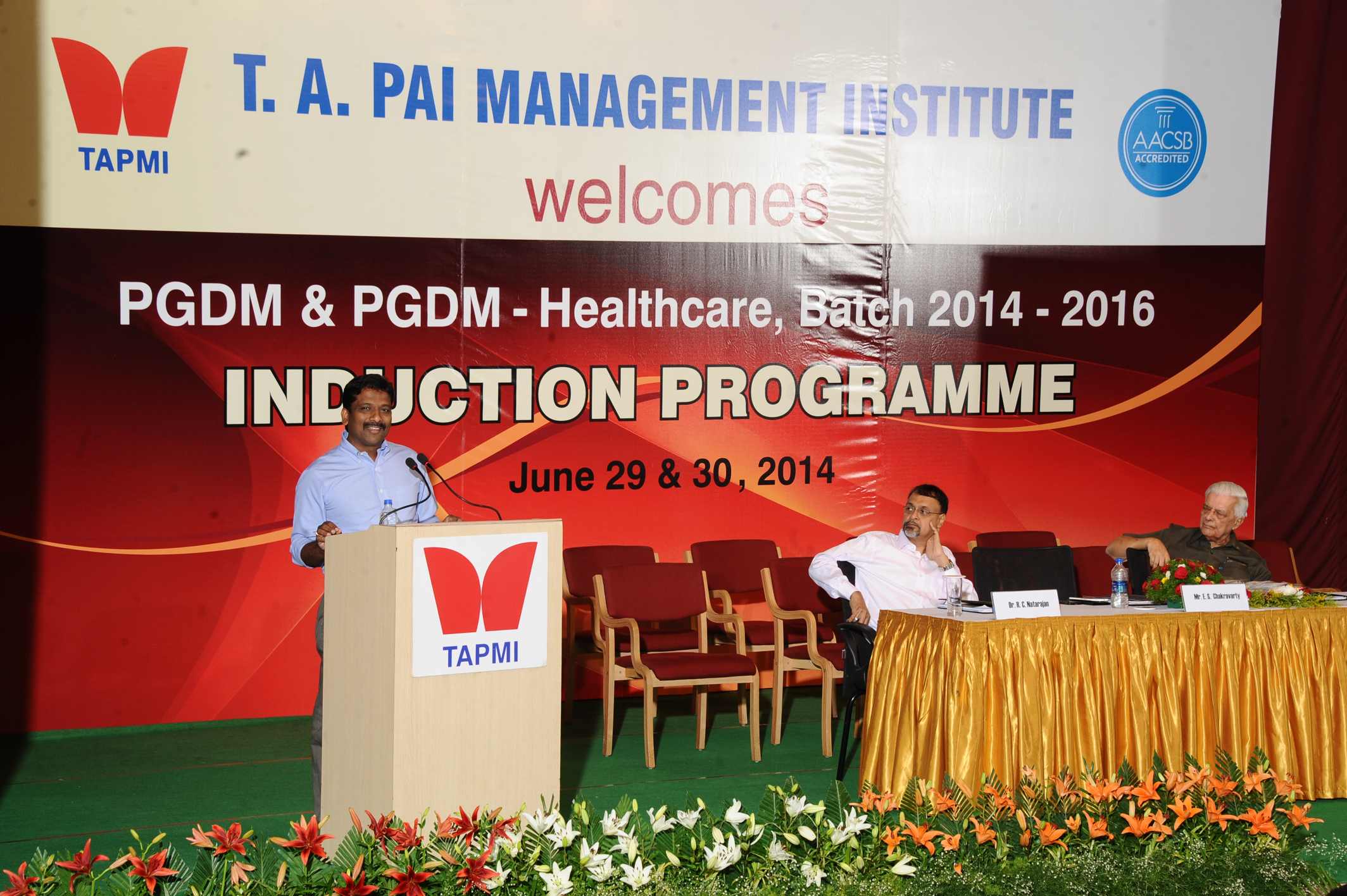 TAPMI, Manipal has been Re-Accredited by the coveted global accreditation AACSB International (The Association to Advance Collegiate Schools of Business). TAPMI had earned initial accreditation of its postgraduate programs in April 2012 becoming the first AICTE approved institute to get the accreditation for 5 years. In January 2017, after the visit of Peer Review Team that monitors the continuous improvement, it was recommended by them to extend the accreditation for another 5 years to TAPMI programs as the school had met with the requisites.
TAPMI is in the elite group of institutions to have earned this distinguished hallmark of excellence in management education, less than 5% worldwide and one among the 5 business schools in India.
Prof. Madhu Veeraraghavan, Director TAPMI, said, to achieve accreditation, an institution's business program must undergo a meticulous internal review and evaluation process. During this period, the school must develop and implement a mission-driven plan to satisfy 15 quality standards relating to faculty qualification, strategic management of resources, interactions of faculty and students, as well as a commitment to continuous improvement and achievement of learning goals in degree programs.
During the review process, TAPMI was visited and evaluated by business school deans from reputed institutions with detailed knowledge of management education, applying the accreditation standards that are widely-accepted in the educational community.  The evaluation process involved rigorous assessment of TAPMI's mission and how its curriculum, structure, systems, processes and people fit together to achieve the mission. "They used what is known as triangulation process that checked the veracity of the school's claim of following the processes they declared by talking to various stakeholders in formal as well as informal settings," said the Director.
About AACSB International
AACSB International (The Association to Advance Collegiate Schools of Business), founded in 1916, is an association of almost 1,200 educational institutions, businesses and other organizations in 78 countries. AACSB's mission is to advance quality management education worldwide through accreditation, thought leadership, and value-added services. AACSB's global headquarters is located in Tampa, Florida, USA and its Asia Pacific Headquarters is located in Singapore. For more information, please visit: www.aacsb.edu.