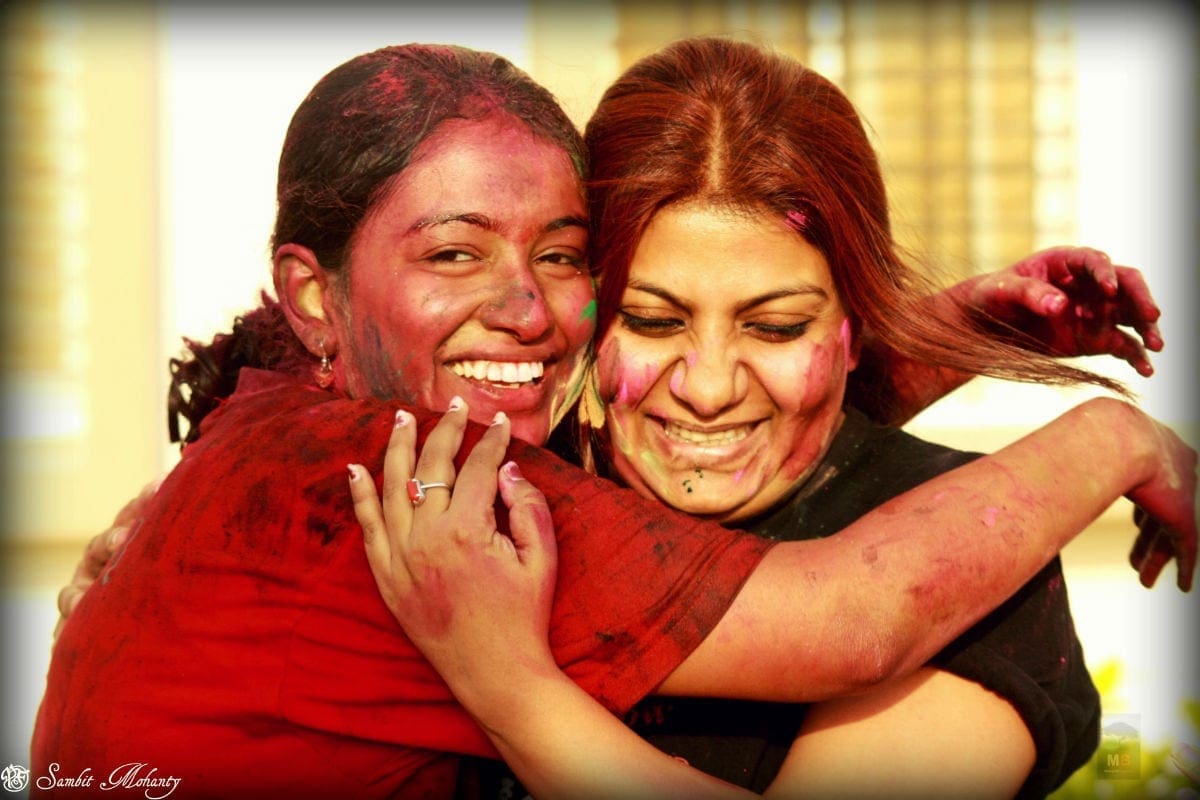 So, it's you last semester at a B-School in a small hidden corner of the country. You're brimming with nostalgia of the times you've spent with great characters over the past couple of years. How would you want to remember the last few days of your stay together?
These were the thoughts that may have run through the minds of the senior batch in TAPMI, Manipal! And on 8th March 2012, while the colleges of Manipal University were celebrating Holi in the morning, TAPMIites were still sitting in their classes listening to some banal lectures on marketing, finance and such topics or solving various cases and assignments that only a management student can understand!
But at about 5 P.M., what started as a trickle of a few enthusiastic students throwing colors on each other, soon became a riot of colors with boys and girls frolicking in the golden sunshine of the setting sun! The presence of a 'homegrown' DJ at the helm of affairs added more energy and vigour to the celebrations!
It was a good mix of senies and junies, boys and girls , swaying to the music, soaking in the myriad of colours and the temporary respite from 'academic rigor'.
Happy Holi to all. Cheers
Photos: Sambit Mohanty
Text: Sambit Mohanty (Edited by Vishaal Bhat)