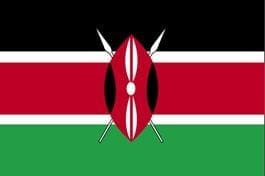 Kenya, a country of rich culture and wildlife is paradise on earth.  But it lacks the necessary resources to sustain itself and its people. This is evident in Kibera, the second biggest slum in Africa, and I worked to contribute and make an impact in whatever small way I could. I worked with an NGO called the African health and community program (AHCP) whose aim was to support the people of Kibera. I worked on the health and sanitation program mainly, by visiting as many schools as possible, interacting with the children and teaching them about health and sanitation, sexually transmitted diseases and how to protect themselves from it, HIV/AIDS and self-esteem.
I mostly concentrated on the girls, and while on the project, I discovered their dire need for sanitary napkins. Most schools I visited were situated in the slums and the children who went to these schools lacked the necessary funds to afford sanitary napkins. This was when we developed an idea to draft a proposal so as to approach companies in Kenya to contribute funds for these under privileged children. I left in enough time to finish the proposals but will have to depend on my associates (still in Kenya) to see the project through.
Other than that, I definitely had a culture shock. Nairobi is a city where everyone is welcomed with open arms. And Kenyans radiate positivity and happiness and it is infectious!!  Another thing about Kenya, music fills your ears everywhere you go. It's practically impossible to be unhappy in Kenya.
The friends I made from all over the globe continue to stay connected and the adventures and experiences we shared together helped make unbreakable ties. We bonded over the crazy night outs, the parties we attended together, and our exploratory trips throughout the country every weekend!
So all in all, the Kenyan experience has been the best days of my life and it was everything and more than what I had hoped for. It's been mind-blowing phenomenon to been part of this! NA PENDA KENYA! Kenyan forever!
If you want to go abroad for a similar life-changing experience, contact AIESEC in Manipal University through their Facebook page or register at www.aiesec.in/internship
For more details contact: Kanika: 9886912599 or Jayansh: 9535675275