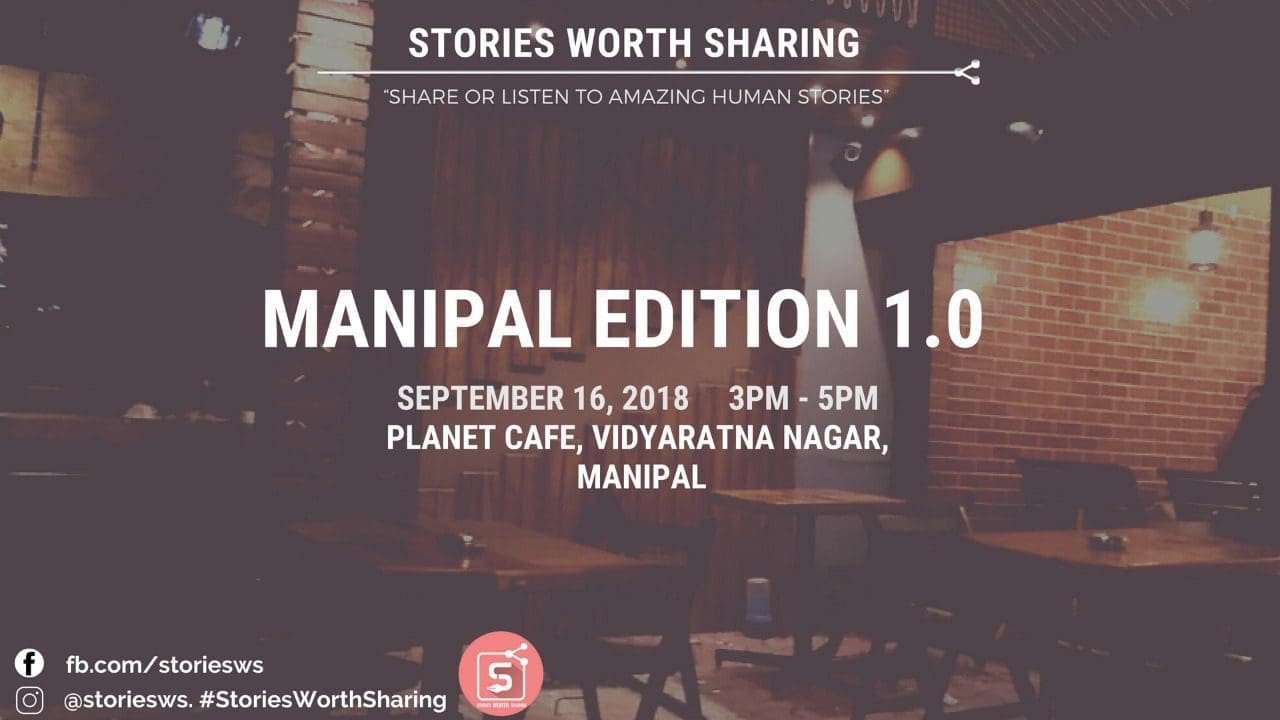 Stories Worth Sharing(SWS), which is a storytelling initiative with a network of 65+ Indian cities, is bringing its first storytelling meetup in Manipal on 16th of September 2018. One can join as a speaker or a listener to share or listen to be a part of an evening full of amazing stories. The stories shall be personal experience ranging from school to college to work.
Day and Date: Sunday, 16th of September 2018
Time: 03:00 pm to 05:00 pm
Venue: Planet Cafe, Manipal
Entry by registration ONLY at bit.ly/swsmnp1
For more details, log onto FB: bit.ly/fbmnp1
Any queries? Drop a mail at [email protected] or Whatsapp to Divya on +91 82815 14833 for more details.