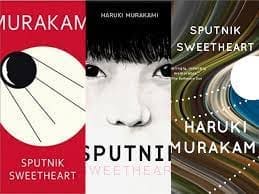 "Why do people have to be this lonely? What's the point of it all? Millions of people in this world, all of them yearning, looking to others to satisfy them, yet isolating themselves. Why? Was the earth put here just to nourish human loneliness?"
-Haruki Murakami, Sputnik Sweetheart
Another agonizing love story from the contemporary Japanese writer and the master of mysticism- Haruki Murakami, "Sputnik Sweetheart" enthralls the readers with the author's usual blend of raw emotions and harsh reality. The story revolves around Sumire (means Violet in Japanese) a college dropout, adamant about becoming a successful writer who finds herself in the tight grip of an unforgiving love. Miu, the woman she is in love with, is seventeen years senior to her and married. Their love story is narrated by Sumire's best (and only) friend from university and elementary school teacher- K. The full name of the narrator remains a mystery as do most things when it comes to Murakami. K has been in love with Sumire since the first time he spoke to her. While Sumire calls him up from a payphone even before the roosters wake at dawn to discuss her quandary whether to confess her feelings to Miu or not, K himself contemplates whether, to be honest with his best friend. 
   When Sumire is offered a job at Miu's company, she is at first hesitant as she is doubtful of her own capabilities but as it means she could be closer to Miu, she accepts in a heartbeat. Further, the allowance her family provided would stop when she turned 25. She wasn't ready to go penniless onto the streets. Sumire slowly adjusts to the new corporate lifestyle under Miu's guidance.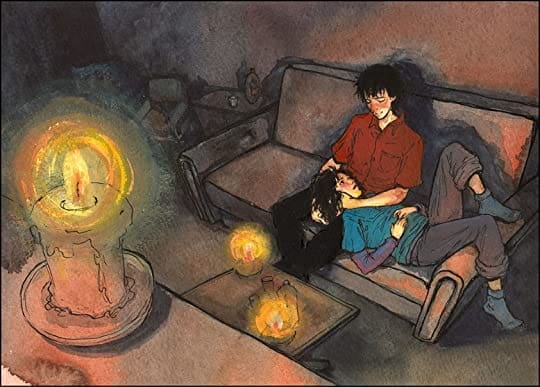 The girl with messy hair, wearing oversized second-hand jackets and mismatched socks as if in a Jack Kerouac novel disappears. Soon, so does Sumire. Miu takes the new recruit along with her to Europe for the experience. Sumire is thrilled and continues to write letters to K. One day, K receives a distressing call from Miu stating that Sumire has mysteriously vanished without a trace during their stay on a Greek island. Is she dead? Is she gone forever? Did that love burn her up as she once feared it would? 
   Like Murakami once stated in an interview about the book, "I like stories of abnormal things happening to normal people.", this is one such novel. One can expect all the trademarks of the story being written by Murakami. The infusion of Western culture, classical music, references to Western authors, the symbolism of cats, rain, telephones, disappearances, and of course the existence of a parallel world and duality of human nature. The characters are relatable, each having their own tragic backstories and trauma to decode. Although one can note similarities with characters from other novels of the same author. This is the same with certain areas of the plot as well. For instance, the disappearance and the world of dreams resemble Kafka on the Shore. In certain contexts, the reader might find themselves asking the question "Haven't I seen this before?"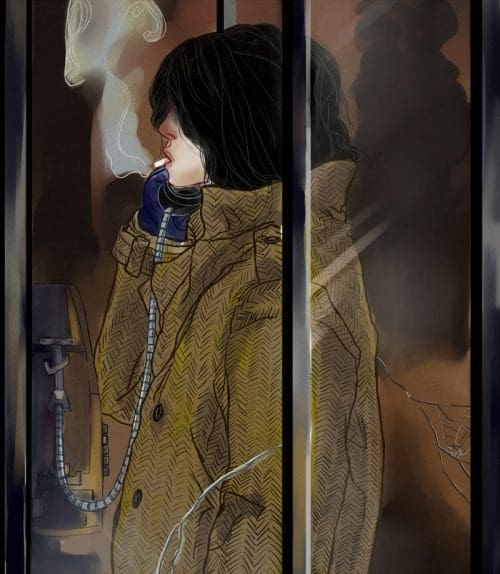 However, it is not a shortcoming of the author as he does not deprive us of his usual dose of fantasy and mysticism. The story takes you on the characters' journey of finding themselves. When they come back they are not as they were before. And that is exactly how one would feel when you finally close the pages of this book apart from being confused with the lack of a concise ending. 
About the Author: Anupama Varma is a first-year master's student at Manipal Institute of Communication, MAHE.