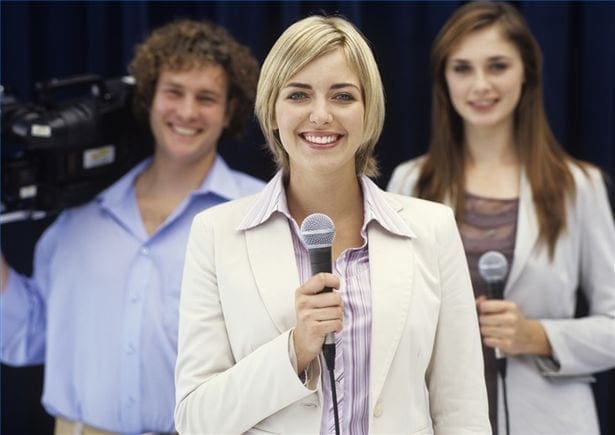 Becoming a professional journalist is not as difficult as you may think. Depending on the type of journalism you wish to do, you may find entry into the career is as simple as contacting an editor of a newspaper or magazine. Broadcast journalism, such as television and radio, require a different set of skills and skill set due to the nature of the element. Writing, while necessary, is not as important in the broadcast journalism field as it would be in print journalism.
Guest blogging for other sites is a great way to get some of your work published that you can then use as a reference.
A strong background in writing, interest in writing or a degree in English is one of the first steps to a career as a professional journalist. Writing, however, is only a fraction of the necessary attributes needed. There are specific laws that govern and protect journalists and the public. These laws must be learned and thoroughly understood before starting a journalism career. While possible to gain understanding of these laws via personal study, it is highly recommended that you attend classes at an institution of learning, college or university, for a much more intensive study.
Of course, an English degree or background in writing is only one possible route to a professional journalism career. Many may get their starts with a communications degree or even a degree in graphic arts design. The graphic arts track will lend itself more to the advertising and physical layout of magazines and newspapers, but an ability to produce cogent, clear writing will be necessary as well.
Once you have decided on a career as a journalist, you will have to select a niche for your new writing career. Journalism is a broad spectrum of writing, from general sports coverage to local coverage of events. Although as a journalist, you will be reasonably expected to cover and write on a variety of topics from a variety of sources. A sports writer may have to fill in for the news reporter and vice versa.
While the fundamentals of writing does not vary, the basics of writing will remain standard. This means even if you are writing coverage of a national issue or a local civic group at a fundraising session, the aspects of the mechanics, structure and syntax will be consistent across the board. Knowing and understanding these important minutae of writing will further your chances into a journalism career.
Once you have learned the fundamentals of the laws and writing, you will need to look for work. As an untrained journalist and entry-level writer, many editors will need to see examples of your work. You can realistically expect to send several, up to 20, examples of your writing skills and abilities to an editor for review. The more broad and varied your writing selections the much higher the opportunity you will have to secure a position as a journalist.
Guest blogging for other sites is a great way to get some of your work published that you can then use as a reference.  Identifying important industry sites that accept contributors will help create a portfolio that you can then share with others when you are looking for work.  It may take several articles for you to get one accepted, but persistence pays.
Finally and perhaps most importantly, many newspapers are daily papers. A daily paper will require you, as the journalist, working a second shift of typically 3 p.m. to 11 p.m. This facilitates coverage of meetings and other activities normally done after the average workday. Understand this before you seek employment.
About the Author: Marcela De Vivo is a freelance writer focusing on internet marketing, technology, and marketing. In her spare time she writes for various publications and enjoys yoga and meditation.   You can connect with her on Facebook or Twitter.