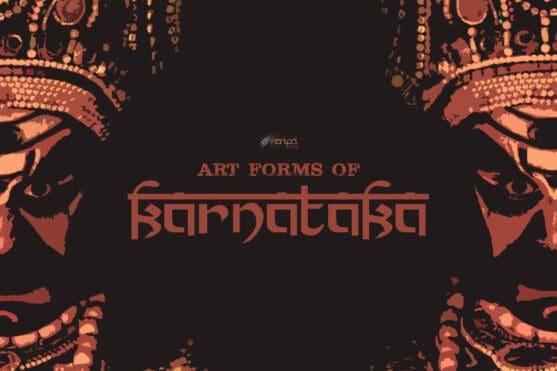 Karnataka is the biggest state of South India and has a distinctively diverse and rich culture and heritage. The art forms of Karnataka is equally rich and amazing! This state is filled with numerous arts and forms; let's see what you could explore when you are done with Binge on your favorite shows while at Manipal. Just in and around Manipal, there are several art forms that you can catch up with. Here is a list!
Art Forms of Karnataka: Yakshagana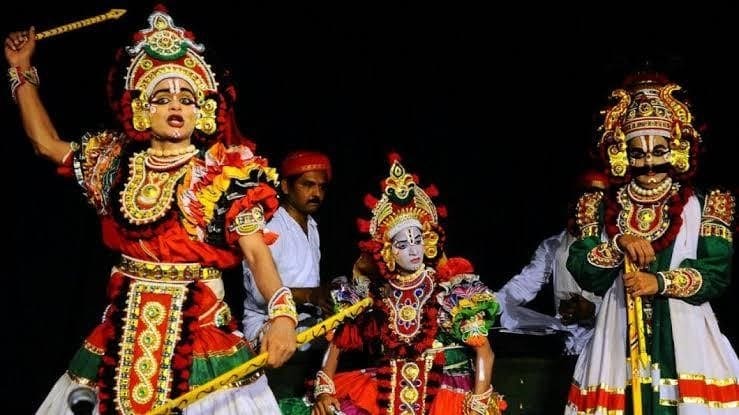 Living in and around Udupi, you would definitely have read of this art form. This artistry is widely popular but extremely tough to master, now this form is very popular in the world. If you are traveling along the highway and you hear some classical type music and loud dramatic dialogues, then stop by to watch a show of Yakshagana. This is three art forms at once, you get to hear the singing and music, you get to see the artist act, and also dance all at once.
Another very interesting thing is that the performer himself puts his colors on, and the colors used are all from natural sources. It is performed from Dusk to Dawn, usually telling stories of Ramayana or Mahabharata but entertainingly adapted to local humor, enjoyed thoroughly by the people of the land. Living in Manipal, you will surely catch a show in a tent in Udupi.
Art Forms of Karnataka: Pili Vesa or Huli Vesha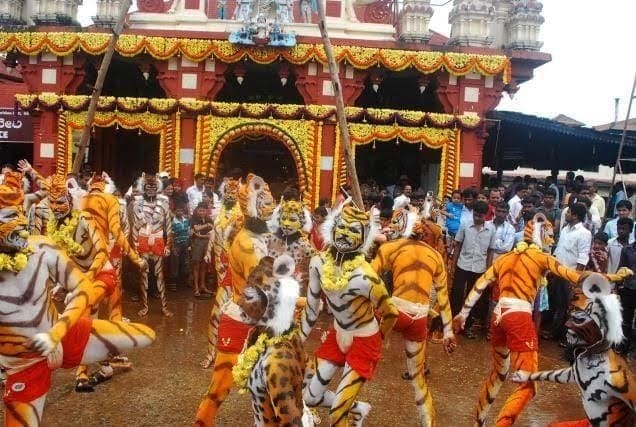 Around the festival of Dasara or the Janmashtami,  you will see kids and men of all ages with their bodies painted like Tigers traveling around the city of Udupi. This Tulu Nadu art form, you would have seen in popular movies being called 'Tiger Dance,' just sets the beats in you. It has men who have painted themselves all over the body with leopard or cheetah motifs dancing to loud drums like crazy maniacs.
The kids perform this to collect extra pocket money, this can be called a street form, and the paintings are done according to one's free will and interest. Please catch one of the performances on the street; it will definitely make you want to dance away, yourself.
Art Forms of Karnataka: Bhoota Kola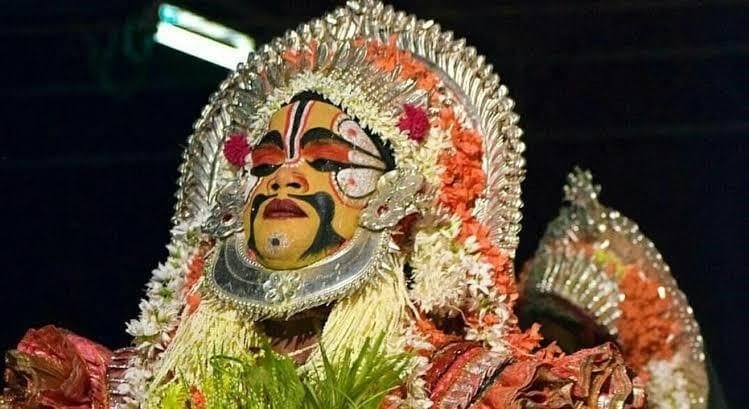 If you are feeling very adventurous, then you might want to catch Bhoota Kola. Bhoota translating to 'Spirit' and 'Kola' to play from Tulu is an art form you need to watch out for his one is scary, wild, and raw all at the same time. You can call this form a celebration of spirits, both good and evil. It is very interesting to watch also because it involves a play with fire. It is super dramatic and very visually rich to see. If you have a strong heart and can afford to be scared, do watch this form found again on the coast.
Art Forms of Karnataka: Janapada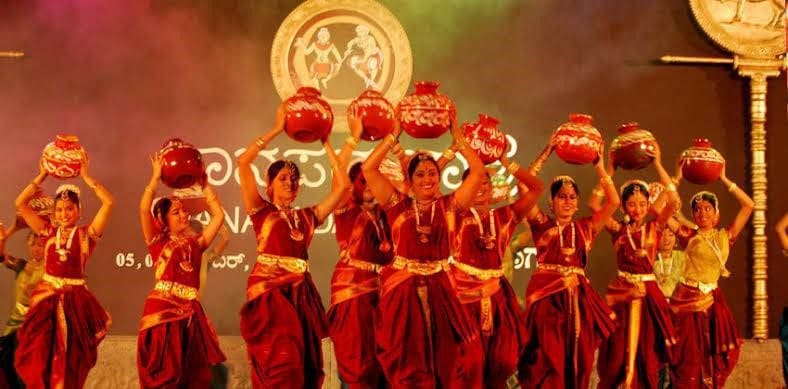 Janapada, which translates to Folklore, is what distinguishes a region from another. Under an umbrella, singing, dancing, and ivory crafting can all be called Janapada. If you are an art buff, then you will definitely find these rural arts very fascinating. Please do visit the Janapada Loka on the Bangalore-Mysore Highway to catch the vibe of Karnataka in the Janapada Loka- a fantasy park of Art. On your visit, if you want to buy wooden toys or crafts, visit the Land of Toys- Channapatna!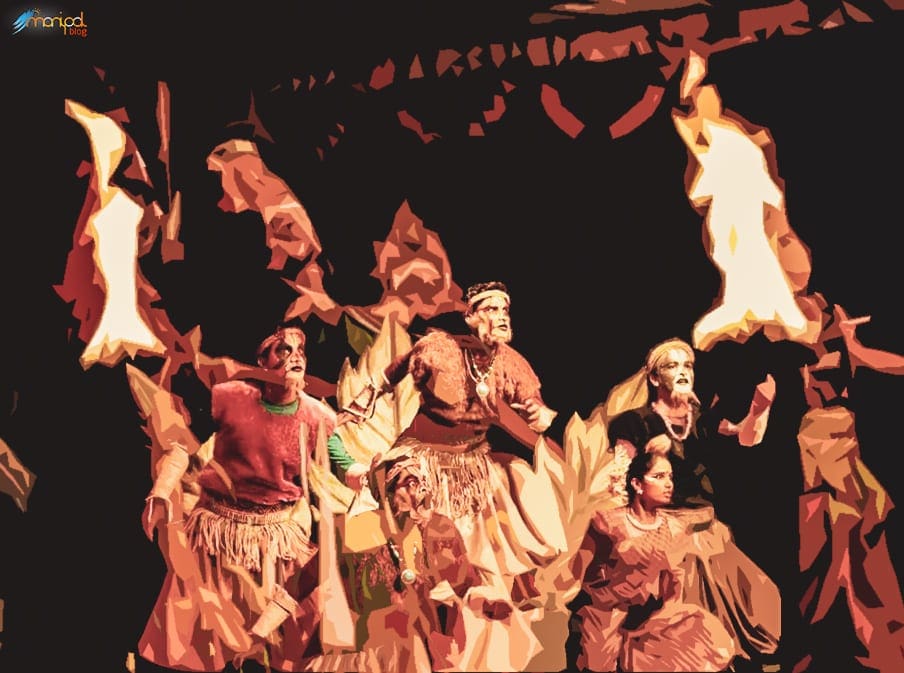 'Dollu Kunitha'- Drum Dance, 'Somana Kunitha', 'Kamsale Kunitha', 'Naga Kunitha' are some other art forms one might want to venture into. Purandara Dasa, Kuvempu, Bendre are some poets whose work you might want to venture into. When you would be bored, you wouldn't have to worry; Karnataka will always keep you entertained.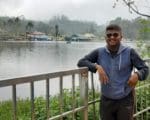 About the Author – I am Hithesh Jain. I believe in Refining the Defined. Media Enthusiast turned Media student. Chasing life one day at a time.