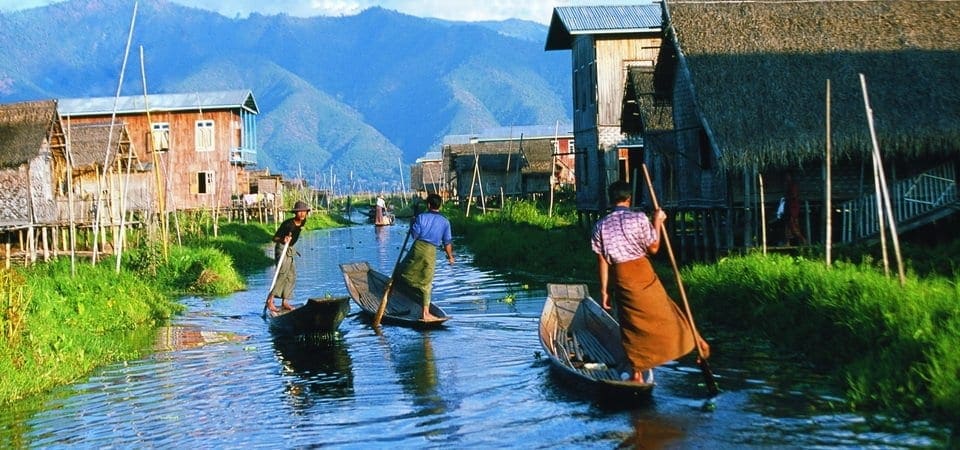 A year has passed from your last vacation, and you have spent it working hard while daydreaming about another relaxing trip. But, instead of going to great vacation resorts and spending your time lying on the beach doing nothing, think about spending your energy and experiencing some adrenaline boost. The "blue marble" on which we all live has some hidden active vacation gems, just waiting to be uncovered and explored. These are some of the most interesting ways to enjoy your vacation and practice new activities.
Diving (Cuba)
There is an archipelago, about 60 miles south off the coast of Cuba, called Gardens of the Queen National park. This area, with 250 mangrove and coral islands, was established by Fidel Castro as a no-take fishing zone and a marine protected area. Amazing coral reefs, sea turtles, sperm whales, Goliath groupers and whale sharks can be seen by only 1,000 divers per year. Experiencing the beauty of the underwater world is invaluable, as it gives you moments of peace and tranquility. You cannot bring a smartphone in the, can you? If you never dived before, get informed about possible diving injuries, such as pressure injuries and decompression syndrome.
Cycling (Burma)
As for adventure addicts, one of most often visited and best-selling destinations is Burma. There are organized bicycling tours in Burma, with rides to Inle lake, Inthein, Yangon, Bagan, and the last royal capital and the second largest city in Burma – Mandalay. Burma, now a safe place for tourists, offers local tourist operators for independent travelers, providing accommodation arrangements and useful ideas. Pack your favorite cycling gear, and get ready for a Burmese cycling adventure.
Mount Climbing (Kilimanjaro)
Mount Kilimanjaro, the highest freestanding mountain, has one of the greatest hiking routes in the world. Even though you enjoy hiking, you may probably think that this is reserved for professionals only, you are wrong. What you need is a good level of fitness, and you are ready to go. Located in Tanzania, Africa, tourist organizations offer several hiking routes, such as the Machame 8-day route and the 7-day hike through Marangu, all the way up to the mountain peak. You can hire help – carriers and guides – who know the Kilimanjaro area better than anyone and would make your hike easier. Seeing the Kilimanjaro desert scenery covered with ice is really a breathtaking experience.
Surfing (Morocco)
Morocco has many surfing spots and beaches for every level of surfer. Places that are extremely popular are actually villages and small towns along the coast. Anchor Point, Killer Point, Boilers and Hash Point are popular destinations because, when the tide is high, you can surf up to a kilometer. Surfing is also possible in the south of Morocco, but more risky. The most adventurous and courageous surfers can go south of Agadir (a major Moroccan city, located near the Atlas Mountains), and try uncharted surfing destinations, which requires good surfing skills and experience.
Sea Kayaking (Fiji)
Fiji has become an attractive tourist destination with the democracy restoration in September of 2014. A sea kayakers dream – 332 islands and plenty of inland waterways, also. It is hard to plan a kayak trip independently, because guided tours are what most operators only have to offer. Look to avoid going in the period from November to April, because it is cyclone season. Visit the islands on the north-west side, for the calmest seas. The largest island is Viti Levu, inhabited with about 70% of the entire Fiji population. Upper Navua offers rafting trips, inspiring scenery, and is perfect for woods and water lovers. For kayaking to small desert islands, tackling jungle rivers, and rowing through lagoons and waterfalls, get an organized trip to Island Spirit. Other great choices for a kayaking experience are the Yasawa islands, the Kadavu and Lau groups.
About the Author: John Stone is a DIY enthusiast who occasionally likes to put his ideas down to paper and share them with like-minded people. He is a regular contributor at Smooth Decorator blog. His fields of interest include home improvement, sustainability, new technologies, and pretty much all-things-DIY. In his spare time he enjoys playing guitar and watching Formula 1.