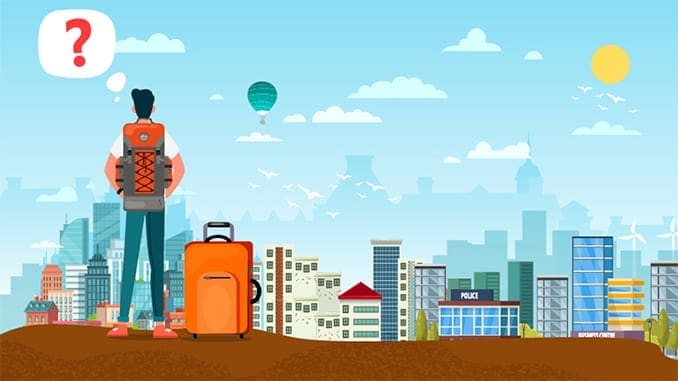 Relocating to a new place for college can be so tiring and stressful. There are so many things to keep in mind while moving to ensure that the move is not stressful for you. As a student learning from your mistakes is common, but taking few precautions can always help you have pleasant moving experiences. Here are few relocation tips for students to help you pack and move stress-free without any hassle.
Before Relocation
Research About the City: The first step before moving to a new city is researching about the city and knowing about the education system there. When it comes to shifting base to a new place, it's important to know your way around the city.
Good Locality: When you are planning to live off-campus, make sure to find a safe neighborhood location near to your college because you might have early or late classes. It's advisable to find a home in localities that are near to your campus or easy to commute. You should also check if the area you have selected is safe to live in, whether it has sufficient street-lighting and other such facilities.
Declutter Things: While moving to another city, carry only limited things with you. Don't carry unnecessary things like which you can buy around your campus, off seasonal clothing, etc.
Find a Good Roommate: The amazing moment of your college life happens in your room, and that becomes an unforgettable memory forever. It's a good idea to have a roommate because you get a study partner, companion, as well as you can share your monthly household expenses.
Move by Yourself or Hire Help: If you have a low budget, then you can do all the packing, loading, unloading tasks by yourself, and just hire suitable truck to transport your things. If you don't want that much hassle, you can simply hire packers and movers in Navi Mumbai, that can help you shift your goods smoothly.
On Shifting Day
Prepare Inventory: Create a checklist for your shift home services so it's easy to keep track of your goods and avoid them getting misplaced. Prepare a to-do list for your important moving day task, this will help you have organized and hassle-free relocation.
Start Early: The day has finally come, dress comfortably and start your day early. This will give you enough time to pack and move your things; remember if you start early, you will finish early. You can take advantage of the time to explore the campus, get your books, decorate your room, help others move in, etc.
Pack Essentials: Shifting process can become a problem because you don't have to access your things during a move. So pack all your essentials like medicines, clothes, personal care, toiletries, etc., in an overnight bag. If you couldn't completely set up your home, you can still have a comfortable stay.
Precisely Pack and Label: Pack all your goods carefully in carton boxes and don't forget to label everything. Packing your things in boxes makes it easy to lift and move them. Labeling makes unpacking easy and quicker than expected.
After Moving
Quickly Unpack and Set up: Take time and unpack boxes one by one and quickly arrange your things in your room. The quicker you unpack and set up your home, the sooner you will be released from the shifting task and feel comfortable at your new place.
Make Your Room a Home: If it's the first time, you're staying away from your family, you might feel lonely and uncomfortable. Make new friends, invite them home, have fun together and create new memories, because when you stay away from home, your friends/roommates are your new family.
Final Word
As you are staying away from family you have to get used to preparing your own food, and mainly no more pampering, etc., on your own. But yeah staying in your own flat is better than the strict hostel rules and chaos. You get your freedom and privacy in your apartment, so enjoy with your roommates and create awesome memories. Choose a perfect locality for your off-campus stay, hire packers and movers Thane to have easy and safe shifting. We hope that the relocation tips we have explained above were useful and helped you have a smooth relocation.