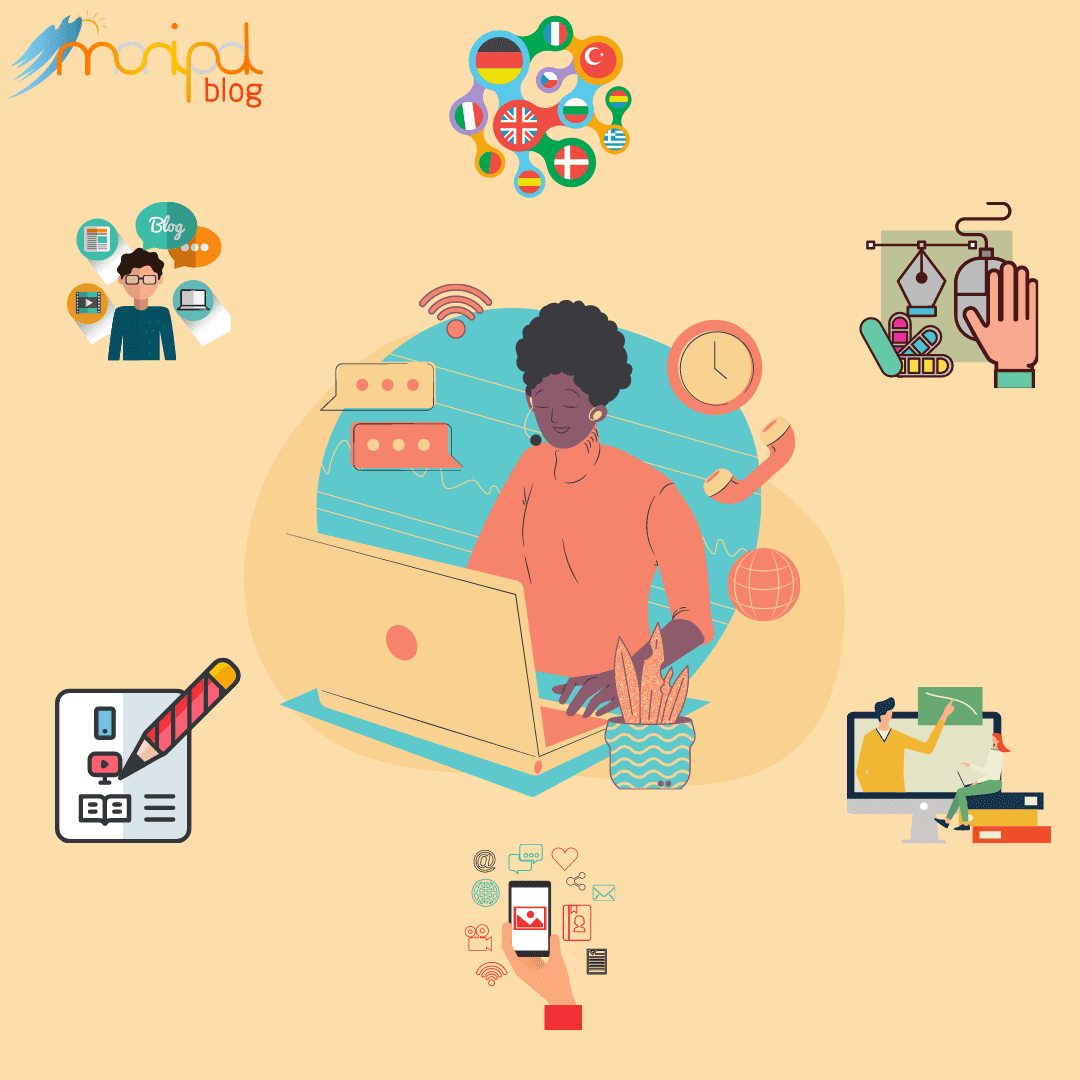 Are you getting tired of sitting idle at home? Then this article is for you.
Despite what you might think, finding work-from-home jobs isn't that difficult. The problem is that most people search for the wrong jobs in the wrong places. Work-from-home jobs are similar to traditional jobs. What they aren't is envelopes stuffing, assembling work, email processing, and all the other scams you find online.
Here is a list of profitable work-from-home jobs of 2021 with a flexible work schedule. 
Content Writing
Content writing has made its place among the best work-from-home jobs in India due to the demand for the said work. A content writer is in high demand as nearly every business requires educating and informing the people about its products through content describing the service or products. The earnings for content writing jobs are in direct proportion to one's capabilities. 
Tips: Try working on enhancing your writing skills. Secondly, take charge and try delivering to the best of your caliber. 
Digital Marketing/ Social Media Marketing
Digital marketing deals in building and expanding a brand's presence through online platforms. On the other hand, social media marketing deals in running campaigns on various social media platforms, such as promoting the content, controlling the posted content while aiming to expand the brand's reach; both fields are in high demand due to the pandemic.
Tips:  What counts here is your exposure and experience in the industry, making full use of it. Secondly, try building a solid portfolio while working with global brands and personalities with which you connect can do wonders for your career. 
Graphic Designer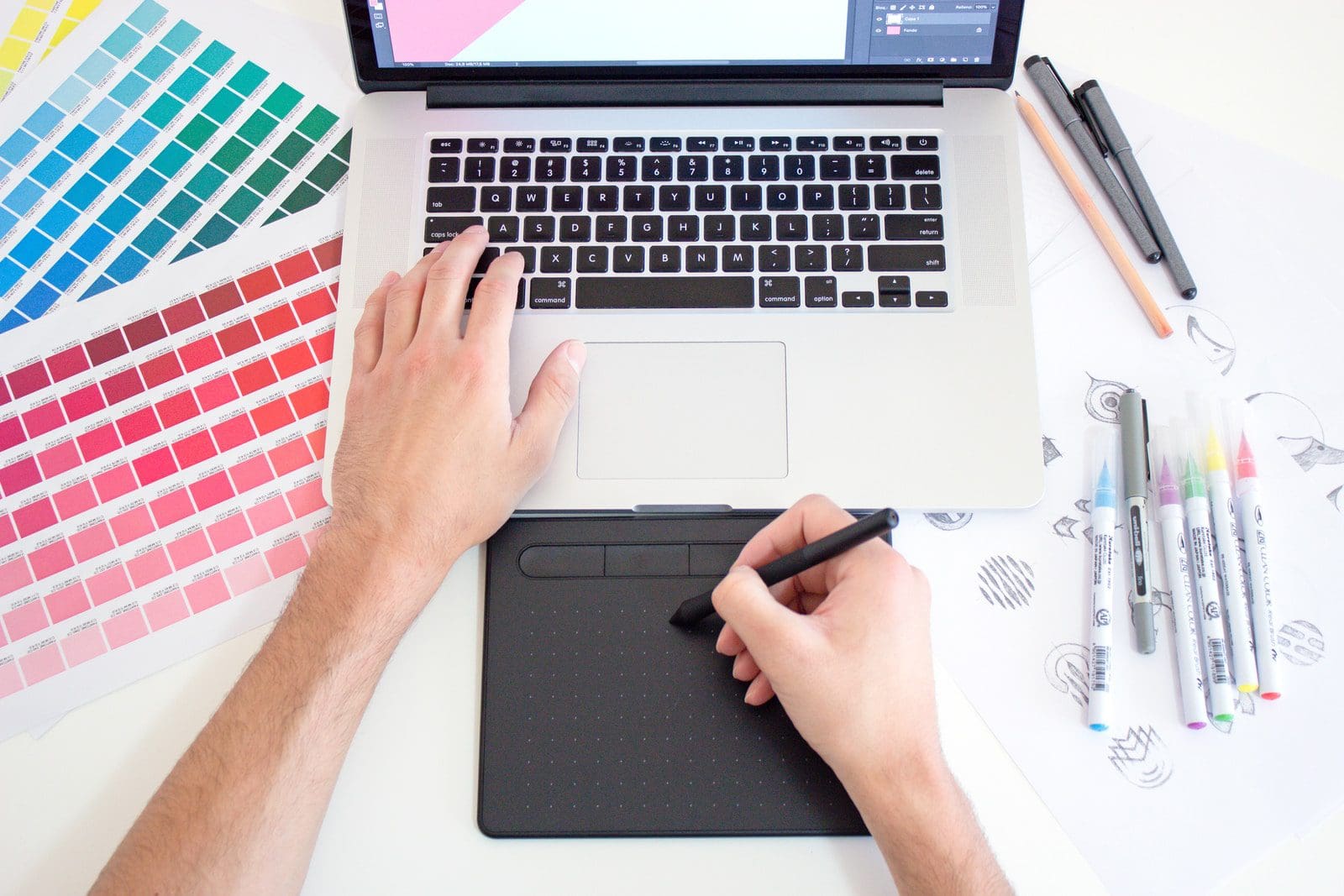 2021 is the age of marketing through visuals and graphics. With impactful content, what strikes the consumers is mainly appealing visuals which creates a demand for graphic designers.  The scope in this field is vast as brands have a growing requirement for graphic designers, for various purposes such as logos, pictures, designs, etc. At the initial level, one can begin as a freelancer as well. 
Tips: Don't forget an opportunity to showcase your talent on social media platforms such as LinkedIn, Facebook, and Instagram; and try to establish yourself as the best in this field. 
Translator
Being a translator is both exciting and fun if you are fluent in at least two languages: English, Hindi, Bengali, Marathi, Tamil, Malayali, etc. And if you know a foreign language like French or German, then it'll be like a cherry on the cake. Now you must be thinking, where can you get such a job? Opportunities are found from both Indian and western businesses and authors who need content in a particular language. If you are lucky enough, then you can even get hired in the government sector. 
Tips: Try pitching to foreign businesses, multinational companies, and authors that might require a translator.
Online Tutor
The Pandemic has resulted in the shutting down of schools all over the country, and nearly 1.2 billion students are out of classroom learning. As a result, the education pattern has changed worldwide. Online tutors are the ones who make learning possible in these challenging times.
Online tutors are stepping in, helping students to manage the transition to the online classroom where tutors can work to polish what students have previously learned while also extending their knowledge. Becoming an English language online tutor is a fantastic option in this space.

Tips: Try finding your interest and, based on it, choose a reliable stream and apply and register to platforms of online education. 
Blogging
If you are passionate about a particular subject, be it food, travel, fitness, fashion, gardening, business, or politics, you must definitely consider starting a blog. As a beginner, you can even begin with microblogging through Instagram. Now you must be thinking about how your blog can fetch you income. So some elements that can add to your income are Google Adsense, affiliate marketing, and influencer marketing. 
Tips: Try finding a niche and write what you love. Secondly, provide easy reading to your readers. 
Pros and Cons of Work From Home Jobs
Before you commit to working at home you should know the pros and cons of doing so. It's simply not for everyone.
Pros of Work From Home Jobs:
Hey, guess what you just did to that one-hour commute?
Can you walk from your bed to your desk? How long did that take you? Ah yes, so you just saved 56 minutes from your morning, and not only that you didn't have to battle one bad driver all the way to work! Not to mention – it's quitting time – you don't have to drive an hour and then head home to cook dinner, so there are another 56 minutes saved from your day.
Dry Cleaning is almost a thing of the past.
What did you wear to work this morning? For me, I'm working in sweatpants and a sweatshirt, and bare feet. Yipee. No worrying about if my suit is last year's model, or if I spill something on it when I'm going to get to the dry cleaners with it. Not to mention the expense!
Gas (at the rate it's selling today).
So my one-hour commute back and forth to work every day costs me a tank of gas (so 60 odd dollars give or take). Just think how much money that saves you over a year. Assuming 60 to fill your tank, you've just saved at least 700 dollars.
Lunch with your office co-workers
Is now down to once or twice a year, instead of 2-3 times a week. So think about this – you're now more productive (you're only taking 30-minute lunch breaks) and you're not spending 10 – 15 dollars for lunch 2-3 times a week.
You no longer worry about office politics because you're not there!
The petty backstabbing that goes on often drives you out of your mind, but if you're working at home, you hear about it after the fact.
No more interruptions for you
Don't you hate being in the middle of something to have a chatty co-worker invade your 'space' to discuss some inane topic that you really have no interest in any way and don't know a polite way to say sorry I'm busy?
Cons of Work From Home Jobs: Ok so not everything is rosy
You're all by yourself all day long working.
You may miss the office chatter and gossip, you may feel cut off from your co-workers. Keep up to date with what's happening via emails or chats.
You may begin to feel isolated.
If this should happen you will want to make sure that you get yourself involved in things outside of work that will get you involved with other adults. This will prevent that feeling of isolation.
You may tend to work when work is over.
This is almost inevitable because you find that it's easier to get back to things.
You may not be able to adhere to that routine (without the watchful eye of others).
Not everyone can, and if you can't – immediately head back to the office. It's not worth risking your job!
It's hard for me to come up with Cons because I've been working at home for years and I personally love it – I'm sure others can come up with other 'cons'!
About the Author: Shristi Biswas is a final year student at Manipal Institute of Communication.