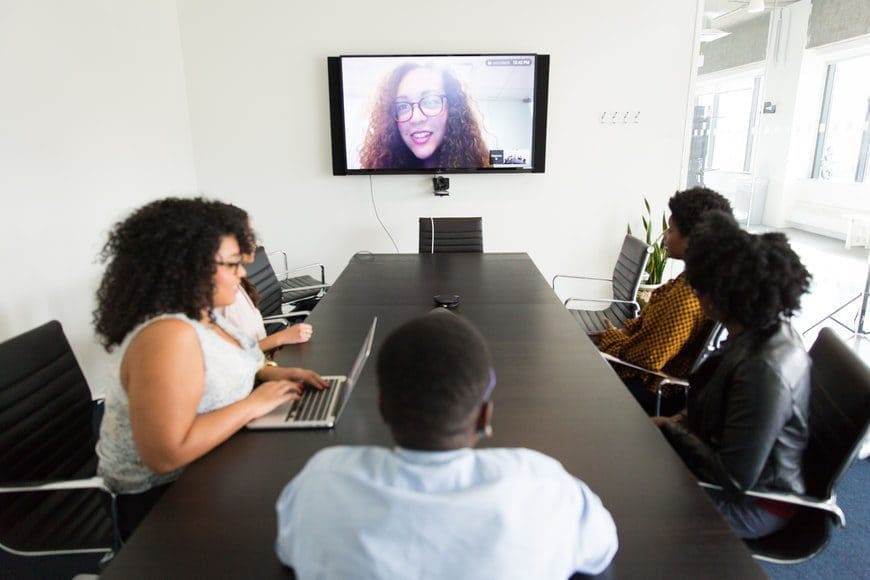 Professional Audio Visual (AV solutions) enable organizations to interact easily, regardless of their specific challenges. A good Audio Visual setup makes a good first impression and encourages increased collaboration between teams and organizations. Businesses in a variety of industries benefit from this advancement in communication.
Top Reasons to Consider Professional AV Control Solutions in the Workplace:
1. Enhanced Experience
Use professional AV control solutions to better serve customers, reduce travel time and increase productivity. For example, instead of spending a week traveling to each site, executives can now connect with each site from the boardroom, saving days of travel. This is made possible by video conferencing and connective technologies.
2. Collaborate More Effectively
Once you implement presentation technologies, executives and associates collaborate more effectively and have more face-to-face time. These innovations include interactive displays and an interactive projector to turn a drafting table or boardroom table into an interactive surface.
3. Save Money
Getting a group of people to a central location without traveling saves the company money. Conference calls, client meetings, and department meetings are among the scheduled and coordinated processes. These tasks become incredibly simple when using Audio Visual technology.
4. Simplify Boardroom Setup
Simplify and streamline the technology in your boardrooms, conference rooms, and other building areas. Neets.io has established itself as the industry standard for centrally and globally controlling, managing, and presenting data. From an intuitive, easy-to-use touch panel, remote, or custom keypad, control and automate the lights, drapes, screens, thermostats, and AV equipment.
5. Streamline Collaboration
Commercial AV solutions are not only cost-effective and time-saving, but they also improve meeting outcomes. These communication systems are improving work environments, work relations, and businesses' overall ability to achieve set goals thanks to the customized features that professional AV solutions offer.
6. Organize Your Workplace
Employers always want their employees to work smarter, not harder. Employees can organize their files, calls, contacts, and meetings with the help of Audio Visual technology.
Conclusion
Adopting professional AV control solutions is the need of the hour, and the sooner you implement this system, the better it will be for your team and clients.