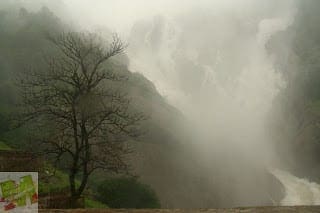 So, you've graduated pharmacy school.  Great job!  Celebrate.  Woot. Woot.  Don't take too long sucking the celebratory, sweet rim of champagne bottles, though.  There's more work to be done.
The State Board of Pharmacy now has to certify that you're eligible and ready to take (and kill!) the NAPLEX.  How fast does this happen?  It really depends on the state and how well they have all of their stuff together.  Once certified, you'll receive and Authorization to Test (ATT) and you'll be able to sign up for a test date and time.
Determining when you should test could prove to be a little bit of a pain in the butt, though.  Depending on how confident you are you may want a little more time to study for the NAPLEX and continue reviewing.  Waiting too long though may only increase the stress, result in over studying, and could end in you forgetting important information that you forget to review.  If you're entering directly into the work force or a resident then you may have deadlines for licensure that they fully expect you to comply with.  "I'm not ready yet" just won't cut it.  Do your planning.
Now that you've chosen your NAPLEX date and confirmed it, you can plan out what you final course of study will be.  If you've gone through Pharm school with the intent of preparing for the NAPLEX then you should be in pretty good condition for the exam already.  You'll also have a good idea what further information and review you'll need and how much time you'll need to commit to the final prep.  Don't leave anything to chance.  Map out your current situation when planning final NAPLEX preparation.  Things like work, travel and family obligations will get in the way and deplete your ability to properly prepare for the NAPLEX if you let them.  Inform EVERYONE that your NAPLEX prep is your sole focus at this time of your life.
Make sure that your study plan and review is realistic and achievable.  The better planning you do at this stage then the better prepared you'll be and will have given yourself adequate time to review, study and prepare. It may be helpful to write out a calendar and assign different topics to specific days and set up self-evaluation checkpoints at periodic intervals. Above all, just keep moving forward. The end is in sight.
This is it!  It's the night before the NAPLEX.  Ensure that you're familiar or know how to get to the NAPLEX testing center that you'll be utilizing.  Double check that you have the 2 forms of identification and pack them in your purse or wallet now.  Then eat well and sleep well.  If you get a little more confident by reviewing the night before then go ahead and do so.  Not too much, though.  Don't cram the night before the NAPLEX or you'll be garbage on test day.  However, if you're having a hard time with a certain topic or area then a review could help at this time.
On test day, arrive early at the test center.  Sign in and present your two forms of ID, you'll be photographed and have a palm scan done (Yes, it's that serious!).  The test center should give you a writing pad and writing utensil.  If you feel more comfortable with a hand-held calculator then you can request the use of one even though there is an on-screen calculator for your use within the NAPLEX itself.
Read each question carefully during the exam and read the entirety of the patient profiles before moving onto the next question.  This is good.  It will force you to slow down and keep the adrenaline and butterflies from over-taking your already hyper-active brain.
If you don't know an answer then guess and move on.  You won't fail the NAPLEX based on a question or two so don't get obsessed with one question.  Keep going.  Keep moving.
In the end remember that you have been preparing for the NAPLEX for years.  You're ready.  Be confident and become a NAPLEX master!  Good Luck!