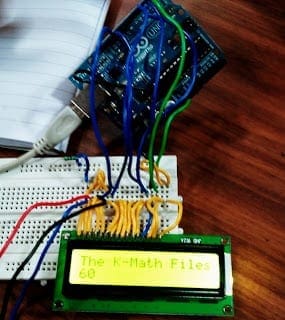 Sitting in the MIT, Manipal Innovation Centre (or IC or even Internet Centre as colloquially called here at MIT), I look around at the empty, almost uninhabited surroundings. Today is a great day. I finished my chemistry practical early and in a particularly amazing style; my readings were near perfection. Besides this, tomorrow starts the much awaited IEEE TechWeekend v.11.02, the IEEE Student Branch, Manipal's annual technical festival. Tomorrow, this place is going to be filled with ambitious engineers with thick CV's as tomorrow begins the battle of the awesome, with fifteen fun filled and technically challenging events. No, this is not advertising. Although I am in the IEEE committee, I have no particular idea of past techfests of this club but I am pretty much sure this one's going to be ah-mazing!

Not only the above, I am about and pretty sure to have some certain fun-filled moments later this day. Acknowledged that earlier this week (yesterday, in fact), I posted about how hectic and physically challenging kiosk duty can be but I just realized how I failed to mention how much fun I had the last time I did the same. The MIT Food Court is perhaps the most crowded places in Manipal. For one thing, half and perhaps more of the ten thousand odd students and even teachers (oh, yes!) come to have their meals here. Anyways…
Perhaps, you must now be wondering why I am telling you all this. And how this is related to what I initially typed at unimaginable speeds in the first paragraph. Here's the thing: Tonight, I have to sit at the Food Court kiosk. The last time I was there was extraordinarily amazing. Sitting there, talking with friends, with first years and also seniors got me entertained much. Apart from that, I had to type down the details in the main database, something I love and am amazing at. At one particular moment, a senior who had done something wrong was hailed by his senior (A third year student) and the third year student, apparently the treasurer looked at us first years and said, 'Dekh lo, tumhare seniors kaise he…' Ha! These people are jovial and awesome, and I guess I am proud to be one of them…
Hoping to face the same, or better scenarios tonight.
Restating my assumptions: Today is a great day. Amen.