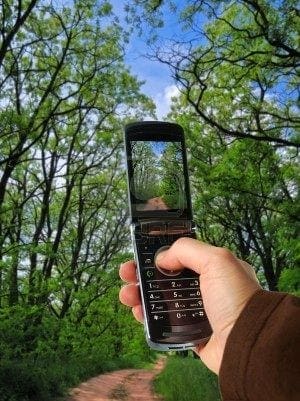 The most used Camera in the world is the Phone Camera. Still many of us don't use it up to its potential.
You need not have a many megapixel camera to take good photographs. Infact lens of camera and sensor are more important than megapixels. Use the following tips and tricks while using your phone camera to get better & beautiful photographs.
1) Make clicking a habit. The more you photograph the more you learn. Be a critic for your own photos.
2) Know your camera phone's specification and limitations.
3) Keep the phone dead still and avoid any handshake while taking the photograph as it will decrease the sharpness and may result in blur.
4) A very important aspect of photography is framing (where you place your subject in frame). Follow the "Rule of thirds" to frame your subject. (But 'sometimes', you can break them to give space to your imagination.)
5) Use the filters provided (e.g. Black & White for a portrait, sepia for old buildings etc.) creatively to bring an x-factor in your photographs.
6) Think of the background, as the Camera in your phone may not isolate the subject. So avoid distracting backgrounds behind your subject.
7) Take care of lighting and utilize the natural sources of light in best possible way. While taking Photograph if you are facing sun put your hands above the camera thus avoiding glares and under-exposure. If it's a sunny day, have your subjects stand in the brightest patch of shade you can find.
8) Play with perspective. Try creative angles. There is no harm in experimenting and thus learning.
9) If you own a Smartphone you can download any of the free camera software for your phone and expand the ability of your Phone Camera. (e.g. Camera+ , Camera 360)
10) Avoid digital zoom, it will destroy the details and quality. Rather move your feet and get close.
11) Keep the camera lens clean. A small dust on camera may produce large soft spot on image.
12) If you have got camera flash, use it, sometimes even during the day to properly expose your subject if the background is bright.
13) Post-processing is also helpful. Learn to use simple editing softwares like Picasa, Photoscape, etc to enhance your photos. Work on contrast (generally increase) and color saturation (intensity).
If you follow and practice these basic steps, you will find a transformation in the nature of your photographs. Don't just click images, rather capture moments!!
"The camera doesn't make a bit of difference. All of them can record what you are seeing. But, you have to SEE." – Ernst Haas