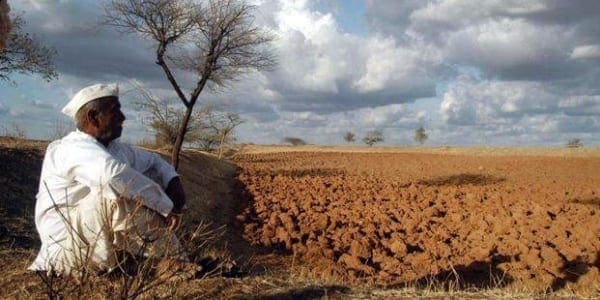 Lakshya-MAHE|Guest Blogger
If any sweat fallen from his body,
Would have been a drop of rain,
Then his harvest would not have been,
The reason for his pain!
He equals his blood for water,
Only if plants nourished on blood,
He would have broke more than two breads a day.
One walking alone through the farms,
Another walking with the responsibilities on his arms.
Ahoy!
There comes a thunderclap,
That's really a bright new hap,
He watches the crops dancing ,
Making himself all happy again,
He took care of his crops more than his own cubs.
The false alarm of a storm every time,
Made him deprived,
This time he was sure,
He stood on a table,
Tied the rope,
Began his final statement,
Nobody could stop him,
All determined was he!
Here he pulled the trigger,
There it started to drizzle for real!
Finally it was time for the clouds to cry!
Over 12,000 farmers in our country commit suicide every year due to various problems in their lives and due to the various problems present in the agricultural sector. This Kisan Diwas, let's pledge to do our part and make an honest effort towards making the lives of the farmers of our country better. After all, those are the people that put food on our plates.