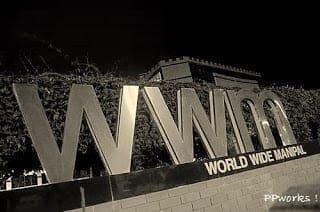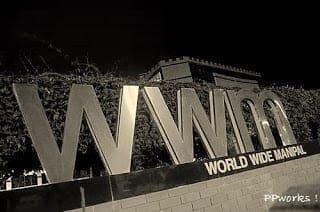 One of the biggest drawbacks i've faced living in a hostel is that of isolation from the information on whats been happening around the country and the world. Its only on rare occasions that i'm actually able to get my hands on the newspapers, and that is usually on Sundays, that too , only if the warden feels like placing the newspaper on her desk :/
To overcome this lack of news , i resorted to the subscription of The Outlook – a weekly newsmagazine. Because i was so caught up with my unis this june , i wasn't able to go through the last volume of june 27th.. so then when i came home , i went and bought myself one. And i was ever-so-interested to read it.. the main caption on the cover got my attention instantly.. "THE 10 BEST PROFESSIONAL COLLEGES IN INDIA". I was eager to see what place would manipal university stand in the national ranking.. i knew for a fact that Manipal would be in there somewhere.. cuz i vividly remember the day when my dad and i met the Dean of the institute i'm studying in.. he said " Manipal is amongst the top 10 professional colleges in India , and I assure yu that yur daughter will receive only the finest of everything here."

I sat down in my room , freshly brewed filter coffee in my hand, watching how the slow drizzle metamorphosed into a splashing rain.. the article promptly gave the rankings , without any inferences or opinions of the author. The rankings were based on this survey conducted by the MDRA, yielding the following results.
The Manipal Institute of Technology ranks 21st in the country with a score of 587.5 on a 1000. I'm guessing thats pretty low as compared to the best engineering college which is the IIT , Kharagpur witha total score of 887.2 on a 1000. MIT however , is the 6th best private engineering college in these rankings ! one thing i noticed was that MIT was not seen on any of the lists drawn on specifics like top 10 engineering colleges wrt placement , infrastructure, selection process, academic excellence and personality development .. something to look into Manipal University ?
The Kasturba Medical College stands at the 6th position in the country with a total score of 767.1 on a 1000. The first postion , is the AIIMS.. (pretty predictable) with a total score of a whopping 926.5 on a 1000… o.O à wow !
The best i came across was to know that the Manipal College of Dental Sciences is the best in the country , with a score of 907.5 on a 1000.
The Welcomgroup Grad School of Hotel Administration is at the 4th place with a score of 801.8 on a 1000. Well , this explains all the yummy food during the food fests !
Manipal was missing when it came to the top 10 colleges for Architecture , mass communication , fashion technology, law and social work. Does manipal intend on adding law to the many institutes already present? Something to keep a lookout for in the future!
Lastly , do yu think that these rankings are appropriately given? How do yu rank our university? Leave in your views 🙂