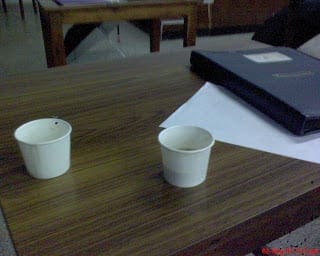 Yesterday was a coffee day for all of us ; of course director Mr. Karan Johar was not there to probe us!!but someone else was!There was an inspection in our college so we had to stay there till our turn came and although we managed to go out to have something turn by turn, we enjoyed unlimited tea and coffee that our college management arranged for us.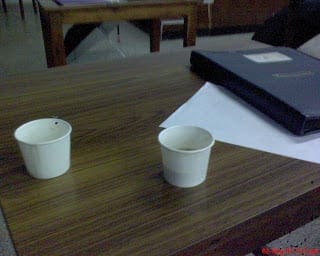 Dr Ravi enjoying the bitter taste of coffee!By the way you have to have an umbrella with you wherever you go and for whatever reason.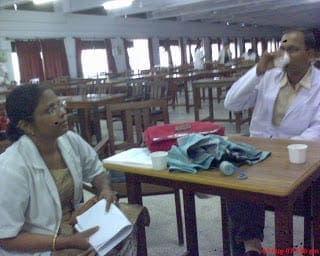 students busy filling there forms and discussing some important (and more commonly unimportant!!) matters awaiting for there turn.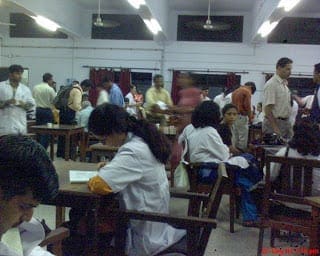 Compilation and arrangement of documents.A tedious task.