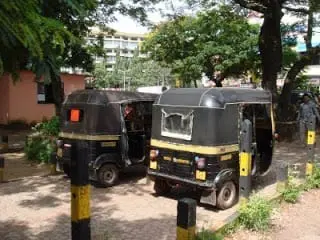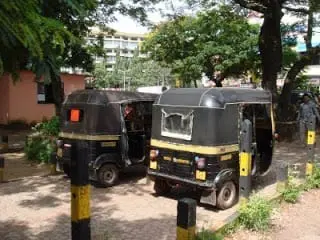 Early morning with a nice cool, pleasant weather, waking up from sleep is always an issue…But then you have to WORK!!! And earn a living!! Ah! that did sound like a mature piece of thought! 🙂 😉
So, finishing up the daily chores i finally started my 5 mins walk to the near by auto stand..Still on my lane (though it isn't my lane, it's just tat i live there) walking towards my destination, i spotted an empty auto..( and back of mind somewhere i was happy to escape that 5 mins walk). I just waved my hand, hoping that errr!!! he will stop!! But of course this is Manipal!! They don't STOP!! They CHASE!! and what not!! And in case or by chance these "auto-walla's" stop, they will be miles away from you.
And according to 'RULES' i was damn sure he was not going stop…So i was kinda disappointed, thinking that i had to walk all the way to the stand all alone! ( Cos one of my rumie is happy holidaying and the other had some important task that needed her urgent attention 😉 )…Between all these things sometimes i just wonder how fast is human brain, few secs and a thousand thoughst crossed my mind!!!! 🙂
But to my surprise he did stop and came back all the way where i was standing. Things like this hardly happen here.. Cause these auto-fellas, they have a different kinda air around them filled with ( thinking which words will be appropriate)…. In general they are very mean, rude and talk as if they are some PM or something!! And how much ever cash you pay them they are never happy , they want more!!!
My gawd!! Never knew they took that old pepsi ad slogan so seriously "Yeh dil maange more"!! 😀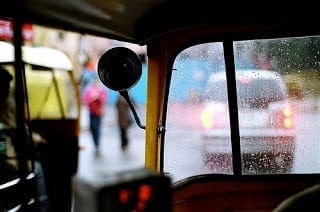 But facts apart, there are still some nice people left in this WORLD! ( Well that's a wide range, or not-specific) But what ever! Where was I..Ya the auto wala, he did stop, he came back right to the place where i was standing. A bright beaming smile returned to my face 🙂 🙂 I was all happy that i escaped that 5 mins walk ALONE!! Then as usual i got into the auto and was hoping that i reach my work-station "SAHI_SALAMAT"… Now you might be wondering why this sahi-salamat thing!1 Cos here the way these auto walas drive, it becomes risky!! Cos they feel they are behind some "HAYABUSA" and i think this peculiar thought gives them a kick! And then they speed up like hell…The grand prix people should visit Manipal soon…:p 😀
But he was a good auto wala..So, i reached my final destination and paid him. To my surprise he returned me some money back!! I was like WHAT!! What he said was that i had given him extra..so u know!!
And it came as a complete surprise for me, cos usually we give the extra money for our own peace of mind! 🙂
The moral is that it's not about the money, it's about some good people still around us 🙂