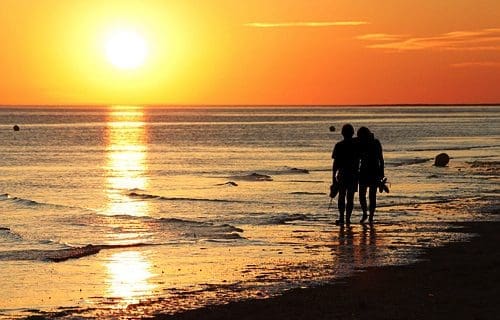 So it's Valentine's Day and you would like to take your loved one to a romantic place, far from the city, to spend some quality time together. Well, the good news is Karnataka has a number of amazing places to spend some memorable moments with your loved one.
Here are some of the romantic getaways in Karnataka:
Coorg: Coorg is one of the best hill stations in South India and is a popular romantic destination. A visit to the Abbey Falls, one of the picturesque locations in Karnataka, is recommended. Raja's Seat is another enchanting place, which is a seasonal garden of flowers and artificial fountains. The views of sunrise and sunset from this place are fantastic.
Gokarna: If you love beaches, then you would love Gokarna. The must see are the Om Beach, Kudle Beach and Half Moon Beach. The beaches are lined by many shacks which serve a variety of food from Indian to Italian. It's the perfect spot for those long walks on the beach, food and photographs.
Kabini: Kabini is one of the best wildlife sanctuaries in Karnataka. This wildlife sanctuary, situated on the banks of River Kabini, features a large lake surrounded by green landscape. The backwaters of Kabini are a perfect place for camping and to get soaked in the beauty of its pristine surroundings. There is a jeep safari that takes one deep into the Nagarhole forest. A lot of deer, peacocks, cheetahs and elephants can be spotted.
Sakleshpur: Sakleshpur, a hill station town in Hassan district, is known for thick forests, flowing streams, waterfalls and beautiful meadows stretching for miles. One of the popular spots here is the "Bisle Gudda" or "Sunny Mountain", which is a scenic picnic spot. The mountain ranges are typical of Western Ghats and it's a spectacular sight to see it covered with lush green forests.
So this Valentine's Day where are you headed to? Send in your comments, articles and photographs to [email protected].