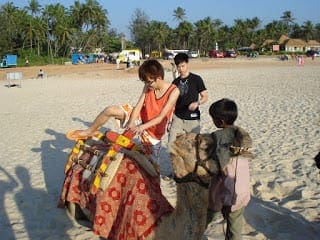 Great news for residents of Manipal and Udupi! And to all those who say that there is nothing to do in Manipal, here is something to look forward to this January! After the successful conduct of the 'Udupi Utsava' last month, the Udupi City Municipal Corporation will be organizing a Beach festival at Malpe for 2 days. The festival, soon to be an annual event, will be inaugurated by Minister for Higher Education in Karnataka, Dr. V.S.Acharya, on the 29th of January.

For those interested, various competitions like tug of war, beach volleyball, beach kabaddi, boat races etc, will be held for men. Similarly, throw ball, beach kabbadi and tug of war competitions will be held for women. There will also be competitions like kite flying, sand sculpture, fishing in net, swimming, bicycle race for children.
At 6 P.M. on January 29th a Special Magic show will be held in a specially constructed dais at the Malpe Beach. Musical night, with programs by various local artistes, will be held on both evenings from 7 p.m.
A Coastal Specialty and Refreshing eat
Image Source: ogkhojack
For the foodies among you, a Sea food festival will be an added attraction . There will be sale of food along with the various delicacies of the coastal district on the beachside.
If you are interested in participating in the various competitions and for further details on beach kabaddi, contact: Rajendra Suvarna (9343164239); for beach volleyball and throwball contact: Roshan (984543303); for tug of war, contact: Ganesh Kotian (944888288).The winners will get attractive prizes.