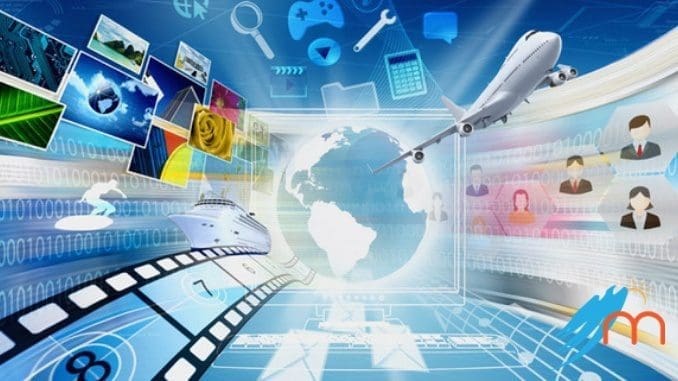 Anjali RB | Guest Blogger
Media Technology (earlier known as Print and Media Engineering) is a very vast course. Although it is one that leaves many scratching their heads when they remark, "Why can't you just do Arts or Mass Media instead?" or "You can still do the technical stuff in media if you take up a core branch." But this branch combines both these things in a way you wouldn't find elsewhere.
Media in a nutshell is divided into two parts -Electronic and Print. This course will provide you with a skillset covering both, thus broadening your options in future. There are people who think there's no "scope" in this branch, but on the contrary, it just increases your opportunities. It gives students a unique scope to venture into media production, commercial printing, publishing and e-publishing, advertising solutions, designing and digital printing, colour management solutions, software solutions for the print industry, security printing, print finishing and converting, packaging solutions, machine manufacturing/service, research and development.
Media technology has remarkable laboratory facilities in Manipal including Colour science lab, Media lab, PG Quality Testing Lab, Print finishing & Converting Lab, Packaging Technology Lab, Prepress & research Lab, Flexographic Lab, Screen printing Lab and Gravure Lab. These laboratories are equipped with the latest software from Esko Graphics for Packaging designing, Xitron Navigator RIP and Technova PoliRIP for prepress technology, IGT Printability Tester and KPP Flexo proofer for Quality Testing and much more.
Media Technology graduates can be entrepreneurs, consultants or a freelancer in digital photography, graphic designing, copywriter, sound engineering, graphics, multimedia & web design, animation technology, printing material testing, colour analysis & reproduction, and e-publishing.
The faculty we have is the icing on the cake. Our HoD and all other faculty members are incredible inside the classroom as well as outside the classroom. They encourage us to take up internships and provide us with the same and many more opportunities. There is a great junior-senior bond in the branch wherein we help each other with projects and can always learn more.
We hold inter-collegiate events like Chalchitra which an international short film festival with entries coming from all over the world and a 2-day event called Media Carnival which gives students various chances to project their talents and gain recognition for the same. "Know our Industry Hero" is a series which has recently started where people from the industry come over for talks and interactions with students to provide them with a better understanding on what the future holds for them. In conclusion, it is a branch which gives you the freedom to explore your creativity, unlike most branches.
---
The Author is a 3rd Year student at the Department of Media Technology pursuing her undergraduate studies while also exploring her passion for photography and writing.