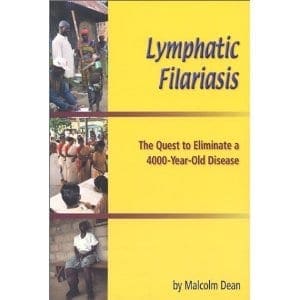 Lymphatic Filariasis (LF), a mosquito borne disease caused by thread like worms of Wuchereia and Brugia. The adult womm lives in the lymphatics of human body and
thereby causes swelling of body organs particularly lower limbs. Micro-worms (microfilaria) live and circulate in the blood of apparently healthy individuals and is transmitted through bite of mosquitoes. The most practical and feasible method of eliminating Lymphatic Filariasis (LF) is rapid reduction of micro-filarial load in the blood of apparently healthy individuals by annual mass drug administration (MDA) to all the members of the community with single dose of DEC ( Di ethyl carbamazine citrate) and Albendazole once a year for 5-7 years.
DEC and Albendazole tablets should be taken as per age groups and dosage schedule indicated below:-
| | | |
| --- | --- | --- |
| Age group | DEC Dosage | Albendazole Dosage |
| 2-5 years | 1 Tablet of 100 mg | 1 Tablet of 400 mg |
| 6-14 years | 2 Tablets of 100 mg | 1 Tablet of 400 mg |
| 15 years and above | 3 Tablets of 100 mg | 1 Tablet of 400 mg |
DEC tablet eliminates microfilaria in the blood and tablet is safe with only minimum side effects like headache, nausea. Albendazole is also broad spectrum anti-helmintic which eliminates intestinal worm infestation.
However children below 2 years of age, pregnant women and seriously ill people need not be administered.
This year the annual mass drug administration will be taken up on the 10th, 11th and 12th of January 2011.
The co·operation and participation of all concerned is requested.
For further information, please contact following Faculty members from the department of Community Medicine, KMC, Manipal.
Dr.Ashwini Kumar – 9845592101
Dr.George Jacob – 9448547717
Dr. Muralidhar M K – 9844810917