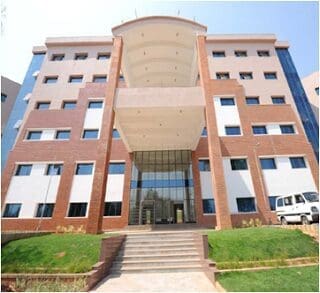 About the Institute
Manipal Centre for Information Science (MCIS), an industry driven state-of-the-art institute of excellence in the areas of Embedded Systems, Medical Software and VLSI, under Manipal University was set up in the year 1998. Since its inception, the Institute has been continuously striving for excellence in education, training and research with a mission of "Value Based Education".
MCIS has been conducting MS programs in the highly specialized areas like Embedded Systems, Medical Software, VLSI-CAD, VLSI (System Design & Verification), Embedded and Wireless Technology, IT Management. The institute is working in close association with industry giants like Cerner Corporation, GE Health Care, NXP Semiconductors, Philips, Synopsys Inc, Whizchip, for its PG programs. At MCIS, we create a vibrant environment where creativity and discipline strike balance.
MCIS provides an ideal place for creative thinking. Students studying here are well accepted by the Industry. The industry linkages and the practical oriented curriculum have attracted a lot of students. The infrastructure, teaching and the placement makes it an ideal destination for post graduate studies. The programs and subjects are updated very frequently based on industry feedbacks.
The industry primarily helps students to get placements for internship in premier industries during the second year. It also supports students to get placed in various reputed companies. Academically oriented students can take up a PhD program in Indian and foreign universities. The emphasis of the program is to make students proficient in programming and suitable for the industry. Research and publications are always encouraged.
Contact Information
For further information about courses and application forms visit
http://www.manipal.edu
(or)
contact
The Director
Manipal Centre for Information Science,
Lower Ground-02, Academic Block-05
MIT Campus, Manipal
India – 576104
Office: +91 0820 2925032
E-mail: [email protected]