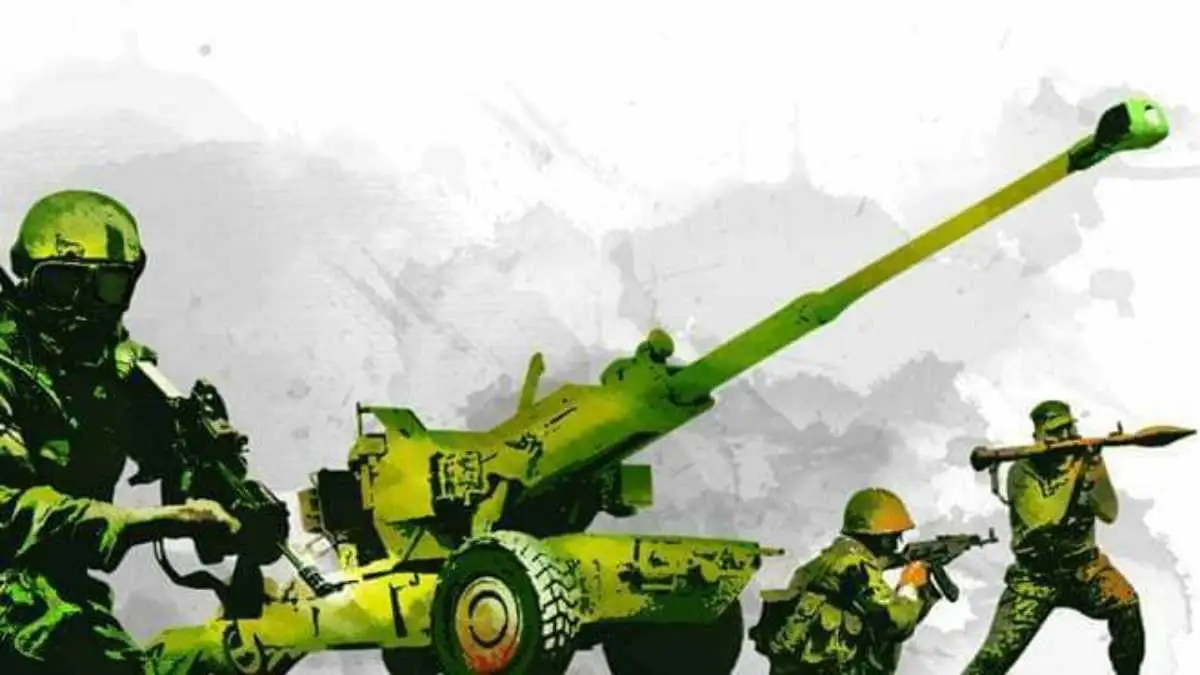 This list is not exhaustive, and the companies described are in no particular order. Various other private companies are doing a remarkable job and helping improve our overall national security. This article lists and gives a brief background on the well-known private companies in the defense sector.
Kalyani Group – Bharat Forge and Kayani Strategic Systems Limited
History: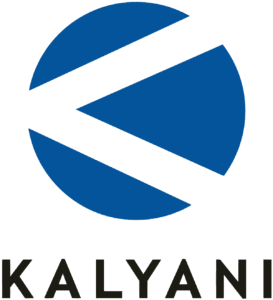 Bharat Forge is the Kalyani Group's first company, founded on 19 June 1961. It manufactures automotive components and components for industries such as aerospace, railways, marine, and conventional and non-conventional energy. It is the flagship company of the Kalyani Group and has several subsidiaries. Defense manufacturer Kalyani Strategic Systems Ltd. is a wholly-owned subsidiary of Bharat Forge. Kalyani Strategic Systems owns a 51% stake in Kalyani Rafael Advanced Systems, a joint venture with Israeli defense company Rafael Advanced Defence Systems.
Products:
Their major products include the ATAGS (Advanced Towed Artillery Gun System) developed in partnership with DRDO. Others include the Kalyani M4, ULH (Ultra-Light Howitzer), B-52, MPV (Mine protected Vehicle) and the Garuda, an ultra-lightweight mobile gun system.
Ashok Leyland Defence Systems:
History: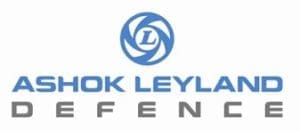 Ashok Leyland is the flagship company of the Hinduja group. It is the 2nd largest manufacturer of commercial vehicles in India, the 4th largest manufacturer of buses globally, and the 19th largest manufacturer of trucks. Headquartered in Chennai, nine manufacturing plants give it an international footprint. It has a diversified portfolio across the automobile industry. Ashok Leyland has recently been ranked as the 34th best brand in India. Ashok Leyland's defense vehicles serve the armed forces in the ground support role ranging from troop carriers to special application logistic and tactical vehicles. Diesel engines manufactured by Ashok Leyland have been used to power vehicles, boats, cranes, ground starter aggregates, compressors, and generators. The subsidiary Ashok Leyland Defence Systems was established in March 2008.
Ashok Leyland Defence has a rich heritage of collaboration with defense forces worldwide through its association with Leyland and AVIA. The Mk VIII Centaur tanks built at Leyland took part in the Italian campaign in 1943. At the same time, AVIA manufactured the OT 64 Czech armored carrier's chassis units in 1963.
Products:
Ashok Leyland has boosted the modernization of the Indian Army by developing a variety of logistical vehicles capable of carrying military payloads ranging from 1.5 to 16 tonnes. It has also designed Light Specialty Vehicles (LSV), Mine Protected Vehicles (MPV), General Services Role, Light Recovery Vehicles, High Mobility Vehicles, Fire Fighting Trucks, Field Artillery Tractors, and vehicles for various other applications. It has also designed tactical vehicles for combat and offensive roles, such as Multi-Barrel Rocket Launchers (MBRLs).
Strategic Partnerships:
Hinduja Group's floated Ashok Leyland Defence Systems Ltd (ALDS), India, and Krauss-Maffei Wegmann (KMW) GmbH and Co KG, Germany, jointly developed advanced defense systems for Indian defense establishment as well as other defense forces around the world. The Memorandum of Understanding (MoU) signed between the two companies includes the scope for developing artillery systems, combat systems, armored wheeled vehicles, recovery vehicles, bridge laying systems, and other similar products.
Ashok Leyland Defence Systems (ALDS) had signed up with the Paramount Group, South Africa, to develop and manufacture Mine Protected Vehicles in India. The new vehicle combined the specifications of the two Paramount mine-resistant vehicles, the Marauder, and the Matador, with the Ashok Leyland's basic four-wheel-drive military vehicle Stallion.
Recent Contracts:
It recently partnered with CVRDE (Combat Vehicles Research and Development Establishment) to develop a 600 HP indigenous engine. It also supplied bulletproof vehicles to the IAF. It is also playing a crucial role in the modernization of the Indian Army.
Adani Defence and Aerospace:
History and Products:

They are committed to helping India achieve self-reliance in defense & security. It has established capabilities in India across a vast domain in a short span, including small arms, unmanned aerial systems, radars, defense electronics & avionics, tactical communication systems, and electro-optical systems, with a proven record to support the Indian Armed Forces and other para-military forces in India.
Adani Defence has established India's first unmanned aerial vehicles manufacturing facility, India's first private-sector small arms manufacturing facility, and is currently in the process of setting up India's first comprehensive aircraft MRO facility in Nagpur. With the emerging threat of rogue drones, they have taken the initiative of implementing counter-drone systems for both defense & civil applications.
Through its comprehensive ecosystem of Tier I & Tier II capabilities across the defense supply chain, Adani is well-positioned to facilitate the integration of larger platforms.
Ideology:
It follows a three-step ideology:
Build a compelling ecosystem with Indian MSMEs: Setup an ecosystem of capabilities through investment in MSMEs, start-up incubators, R&D in India with unique products and technologies which will help absorb and build technologies
Collaborate with Best-in-Class Global partners: Collaborate with credible and committed global partners for the exchange of technology advancements useful to India and international markets.
Export Orientation with world-class quality & processes: Setup facilities and capabilities that meet global standards to bring India on the international export map in the defense market.
MKU:
History: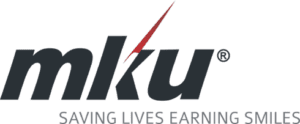 MKU, formerly known as M Kumar Udyog, was established in 1985. Soon, it became the largest manufacturer and supplier of 'Fibreglass helmets and Snow boots' to the Indian Army. It was the first company to develop and manufacture lightweight composite armor outside the US and Europe. It secured its first international contract of body armor for the Spanish Army. In 2008, it ventured into platform protection by acquiring AST, GmbH, a German company with expertise in the domain. In 2016, it diversified into Soldier Optronics, and within a few years, it developed comprehensive technology in-house. In 2019, it launched its first set of night vision devices and has since then launched various night vision and thermal weapon sights, monocular, Biocular, and handheld devices.
In the past three decades, it has expanded its customer footprint to over 100 countries globally and has serviced over 230 forces to date. It has established a global network of over 50 channel partners that serve customers locally. It has empowered over 3 million soldiers and armored over 3000 platforms. Its rich experience and deep understanding of the requirements and challenges faced by soldiers in the line of duty, coupled with extensive R&D, give it the necessary expertise and authority to successfully design, develop, and deliver solutions that empower defense forces around the world.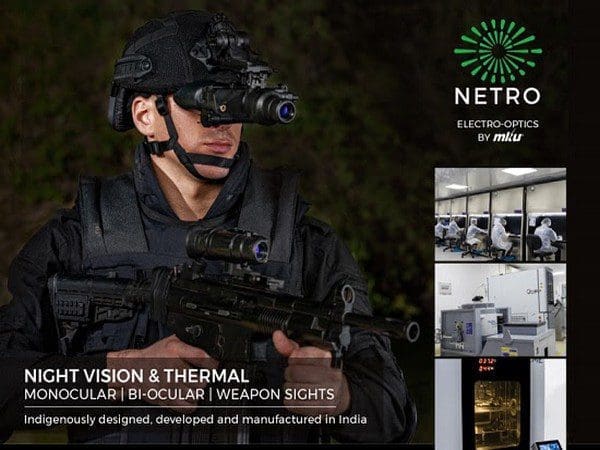 Products, Partnerships, and Achievements:
It creates and develops innovative armoring solutions for air, naval, and land platforms. It offers end-to-end solutions from design, development, manufacturing, and integration of lightweight composite armor for platforms and vehicles. It is globally certified as per Aerospace Standard AS 9100:2009 and follows EN 9100 quality procedures. Optronic solutions from NETRO enable soldiers to achieve better situational awareness and target acquisition capabilities to help them make quick and effective decisions. It has ventured into a co-development agreement with Thales, France, to develop additional night vision systems that adopt newer technologies and incorporate smarter features to meet and exceed industry expectations. It secured the largest ever order for helmets from the Indian MoD (Ministry of Defence).