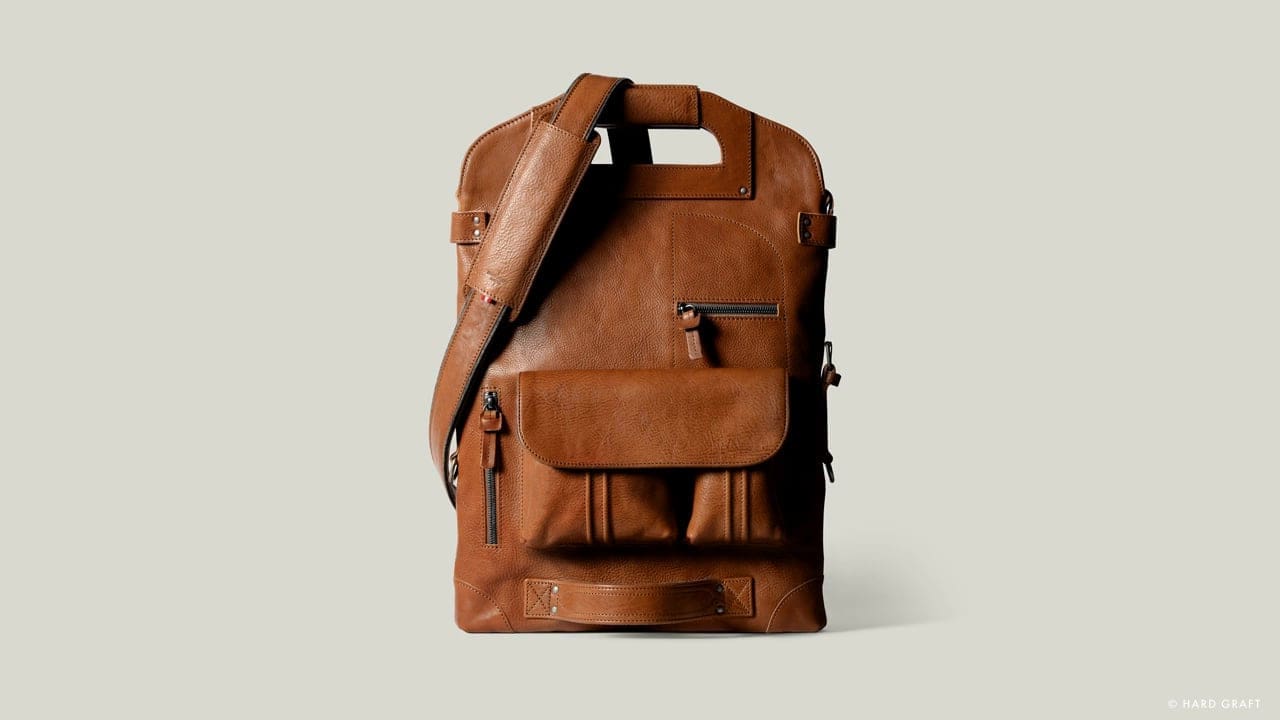 Leather backpacks have been around for decades now and are still very popular and going strong.  There are great for school, work, or part of your fashion ensemble.  Many people use them for outdoor sporting activities as well.  They are great, durable, and usually made of with a high quality that can last for years with wear and tear.  Leather backpacks is a fashion item that began in the 1990's and have spread like wildfire.  They were no longer the old backpack that your father had from Boy Scouts when he was a kid.  Leather backpacks are now a hot item and many women love having one or two or three.  Finding the best one for you is really easy however, there are a few things to look for so you find not only a good deal, but the backpack that you want and one that will last you a long time.
Regular Leather Backpacks for Men and Women
Men have been using leather backpacks for years.  They first started out as backpacks for camping and military use.  Then they evolved into a backpack/briefcase.  Now not only are they still used for campers and military (not nearly as much) they are more commonly seen as a useful backpack that can blend in at the office, class, or part of your outfit.
Leather Backpack Purses
A growing trend not only in the US but also around the world is women now using a leather backpack purse.  They are great for all types of women.  Many professional women are using them as a combo between a purse and a briefcase.  Many female students use them for hopping from class to class without the worry of having a purse and a backpack.  Many women like these because they can still be fashionable while at the same time being very effective.  They are also great for athletic women that need backpacks to carry their sporting equipment or clothes.  While at the same time being used for a night on the town or carrying paperwork for the office.
Shopping Online
The great thing about shopping online is the convenience and the availability of the products.  Now we can shop at stores 1000 miles away like they are right next door.  The down side is that you cannot actually view and test the product out unless you buy.  Because of this reason it is a good idea to shop locally to find the product you want and the quality you want.  There are places all over to find leather backpacks.  Then if you want to compare prices online (highly recommended) you can see if you can find a better deal.  Many times you can find backpacks up to 80% off retail price and that might even include shipping and handling.  This way you know the quality of the product and the value that you are getting.  If you do choose to shop for your leather backpack online it is recommended to shop at a store that has a great reputation for their products and great review or that you check many reviews so you know the product that you are getting.