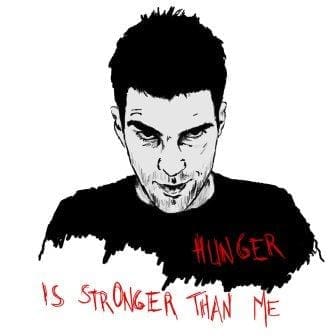 11:30p.m-End of a normal day and then all of a sudden, random guy walks into your room- "Kuch khane ko hai Bhai?"
This is one of the commonest thing in a student's hostel life, whether he's a fresher or an intern.
It's obvious to every student that the mess food is going to suck right from the very beginning of hostel life, for some who are highly optimistic and have a "positive outlook" towards everything in life, it doesn't last long either!
The Hostel mess acts as an appetizer for those who dare to enter it to fill their stomachs and something to despise , for those who don't enter it at all. Mess food tastes good only during the time of 'Karki' implying the end of month time when you are out of your pocket-money.What stays faithful and fulfilling is the midnight snack excavated from any possible location or person, in any state possible.
Starting from a single five-rupee packet of Parle-G to a bite of Pizza, all have the same value when it comes to 'Night-Hunger'.
The greatest enemies turn into friends and friends turn into rivals; hiding food as if sharks were outside preying, finishing it up before anyone sees. All these night cravings are a part and parcel of the midnight show.
A group gathering and snacks come out along with singing, random chatting, occasional pranks and above all, 'Crunch Crunch Crunch'- that becomes the best night-time hangout one can imagine. Occasional sharing of food, with gossip, sometimes while sharing notes or studying just makes it another special moment that gets carved in every hostelites' heart for the rest of his life.
Be it someone's birthday or  no occasion at all, one keeps searching.
Even in times of such crisis, people come up with excellent strategies; some buy food during the day and keep it for night, some just manage to sneak out and have something; and there are some who have a 'bite' from everyone's share making them a common enemy for all and together having a merry time. In the meanwhile, there are some who decide to take the best route- cooking, which attracts all the 'tongues' and 'noses' to their rooms. Maggi-'2 min me taiyyar and 10 sec me khatam!'
Ultimately when one's present turns into their past,  these are the golden moments that are cherished in the later life. All the fun and rejoice-times when one's pranks strikes right on the spot  form an important aspect of one's life for after all, it's all about your stomach, ehh!
About the Author: This article is written by Piush Pandey, a 2nd year MBBS student at KMC, Mangalore.
Editor: Nidhi
Feel free to send us your articles at  [email protected] or [email protected].
Stay tuned!