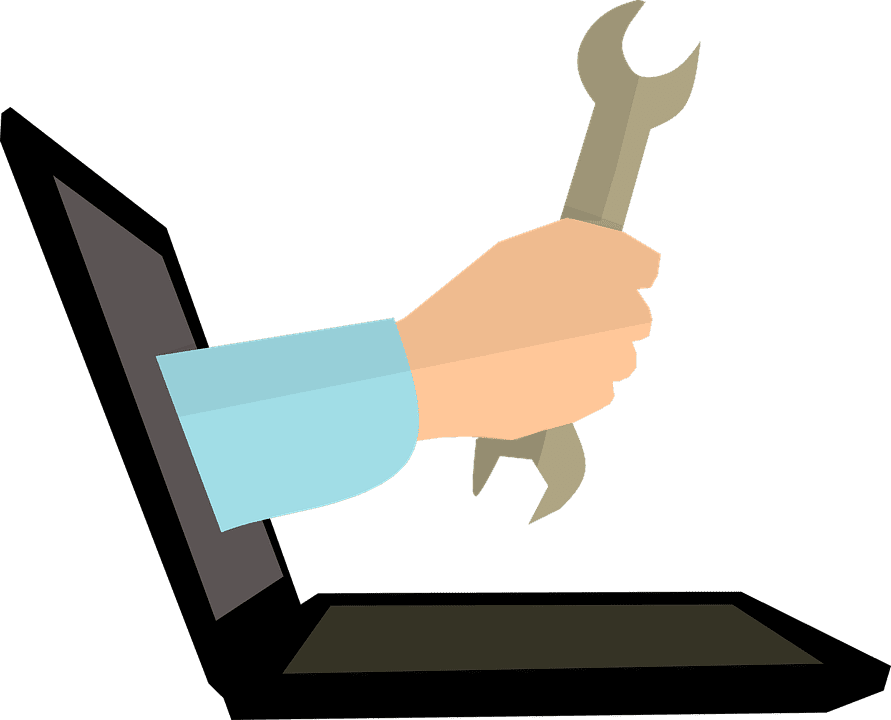 It's happened to us all before. You're busy working, and your computer decides to break down in the middle of an important task. How convenient!
While it's frustrating for anybody, a broken computer can cost you even more time and money if it's crucial for your business. 
You might be considering remote computer repair as a more convenient option than taking your computer to the shop. But with computer crimes like identity theft happening to millions of Americans, it really pays to be aware of the security risks of using an online computer repair service.
We'll tell you what you need to know about online PC repair services so you can decide if this option is a good idea for your business. 
How Online Computer Repair Services Work
Usually, you first request a computer repair online or call the company. A technician will provide some instructions for your appointment.
During your appointment, the technician usually has you install some remote connection software your computer. In other cases, they may take advantage of your operating system's remote desktop app.
Either way, this software allows the technician to connect to your computer remotely. They can use it to perform tests, communicate with you, perform tasks like virus removal and software debugging.
While the technician works, you usually can watch the person interacting with your computer and chat with them online or over the phone. After finding your issue, the technician may do a remote computer repair right away. Otherwise, they may refer you to a physical computer shop if you need something like a hardware install.
Why Should I Choose Online Computer Repair?
Saving time is the most obvious benefit of using online computer techs since you can often get instant support. 
You'll also save money since you can get back to working faster. In fact, online computer repair services can even cost less for common problems as well.
Also, you'll be happy to know that you can solve the majority of computer problems with online PC repair services. As long as you don't need hardware physically installed, you're likely in luck.
But Is It Really Safe?
Of course, since you have a stranger connecting to your computer for the repair, there is some security risk using remote computer repair. After all, the technician could try to install some malware or steal your data.
The good news is that you can relax! Remember that you will actually watch your technician work live. This can make getting a computer repair online actually safer than dropping your computer off with a shop.
If you do see the technician do something strange, you can usually end the connection immediately to keep your computer safe.
Choosing a reputable online computer repair company is your best bet for getting safe assistance. One such company is SoCal Unlimited, which you can learn about at https://www.socalunlimited.com/services/remote-computer-repair/.
Carefully research your chosen company. You'll want to find out how long it's been in business, whether their online computer techs are certified, what customers say, and how much services cost. 
Now You Can Decide if Remote Computer Repair Is Right for Your Business
As you've learned, remote computer repair can be a safe, convenient, and cheaper option to fix your business's computer problems. 
If your computer has a virus, shows error messages, or just needs a tune-up, you can rest assured that an online computer repair company can likely fix your issue without putting your data at risk. You'll want to stick with a local repair shop, though, if the problem likely requires taking your computer apart.
Check out our blog if you're interested in more technology content.