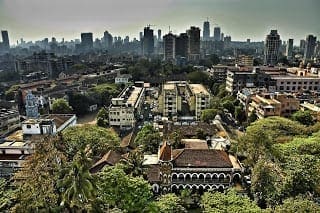 I remember the times in the then Bombay
When my brothers and I spent lazy afternoons
In our backyard garden, with a comic or a story book,
Under the canopy of the majestic mango tree. While
My brothers glibly perched themselves atop the mango tree,
I'd had to be content to plant my reef-like frame
Tentatively to a lower branch of a custard apple tree.
And there with the afternoon wind blowing its hot air
On our soft cheeks, ruffling our hair and those of the pages
Of our half torn comic books, we engaged in tall tales,
Flaunting our updates in jokes and movies
And one upmanship in new found Jargons that had
Become the latest fad, whose source came from
Some elite school of South Bombay perhaps,
Whose meaning we barely perceived, but nevertheless
Sprinkled it lavishly in our talk, to spread like wild fire
By word of mouth, until through sheer repetition
They lost their flavor, became passé and got buried,
Paving the way for newer replacements to take over.
Oftentimes the crows came and cursed at us for trespassing.
Never ones to be intimidated, my brothers nonchalantly
Shooed them away with a wave of their story book
And continued to shout themselves hoarse about this and that
and hee haa hoo hoo. While the magpies little though they may be,
Created a ruckus screeching their wild protests. or for that matter
The gentle sparrows too no less to express their deep
Displeasure with incessant chirrups. But we did not care.
And there were times we played hopscotch or marbles ,
Or sometimes simply counted the swollen heads of buds
Of Roses and jasmines that would bloom the next morning.
With the thick aroma of dosas, wafting from the kitchen,
We were irresistibly drawn to rush indoors,
Squat ourselves on the kitchen floor and wait for our turn
For mother's deft hand to flip the golden crispy dosas
Directly from the tava on to our plate