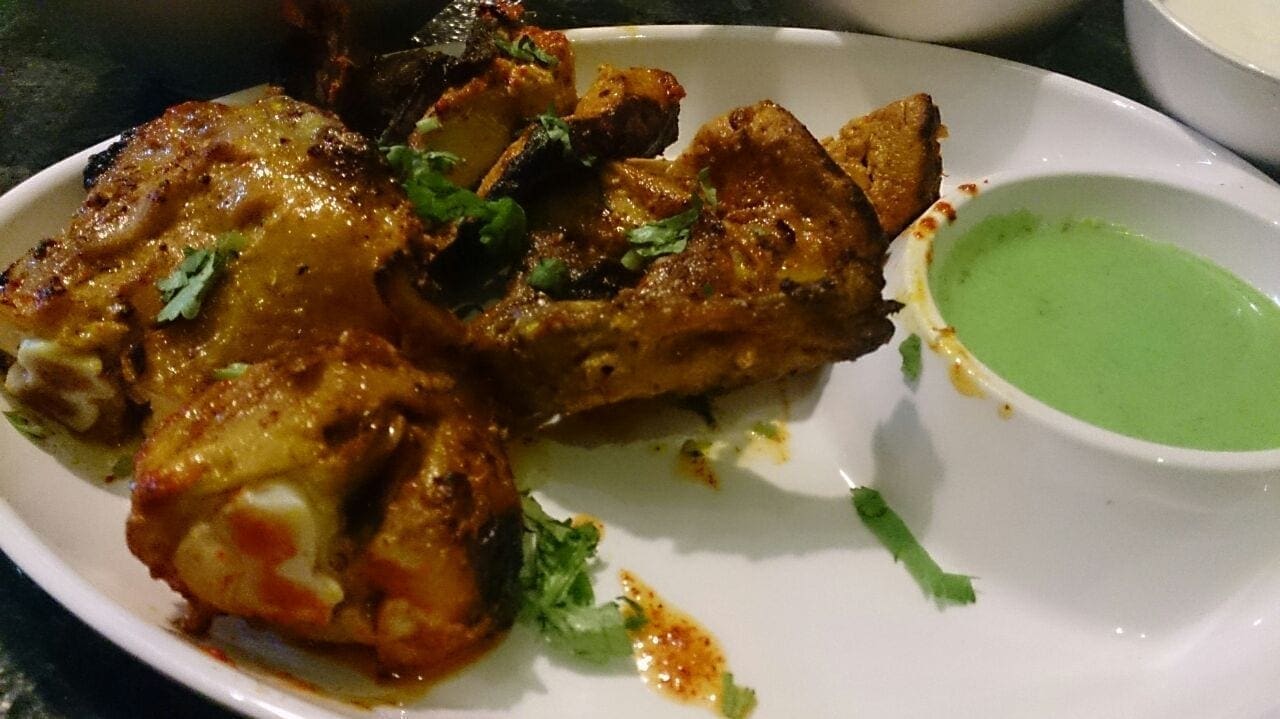 We have always craved for that perfect Arabian taste of chicken, the spicy tandoori and the palate elating kebabs.   Charcoal, the new restaurant in town offers such.  Located in the Manipal-Udupi road,  next to pet lounge, they are attempting to give us tasty kebabs with a variety of Arabian tastes. My recent visit there satisfied my carnivorous appetite I must say.
The Peshawari kebab, Spicy and tender at the same time.  For the lovers of hot and spicy kebabs that's the best choice. Don't forget to try it with the pudina chutney and the onion-tomato salad.
The Hyderabadi chicken biryani,  with a good masala base and well marinated, cooked chicken in it. It would be exaggerating to compare it with authentic Hyderabadi taste,  but yeah they give a reasonable satisfaction to the biryani lovers.
The cons: better not to try the drinks there,  as they aren't focusing much on them right now. The calamiri kebabs,  not preferred.  Very bland for taste without much ingredients.
Over all,  it's a place to try out,  mainly for the kebabs and the Biryani.  So plan your next weekend there!