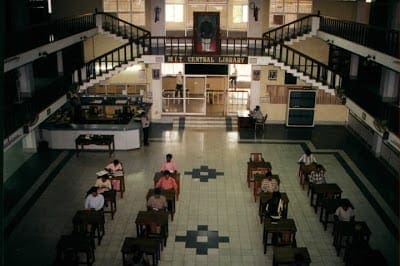 Produced by Abhishek Pathak under the banner of Panorama Studios, starring Karan Wahi, Akshay Oberoi, Simran Kaur Mundi and Parina Chopra in lead roles, the show is about two friends who set out to conquer the glitzy world of Mumbai's nightclubs together, but let their differences and egos drive them apart 
Available to stream on Hungama Play and partner networks from 10th October 2018 onwards, Bar Code will reach an audience of over 60 million in 190+ countries  
Hungama, India's leading digital entertainment company, today launched a new, and its third Hindi original show, 'Bar Code'. A drama about two friends who enter the nightclub business together but let their differences and resulting egos drive a wedge between them. As bitter rivals in the glamourous world of Mumbai's hip nightclubs, their enmity proves dangerous not just for them but for others around them as well. Their hatred for each other is further fueled by their entangled lives that adds to the friction in their dynamics with one another and their extended circle of friends.
Produced by Abhishek Pathak under the banner of Panorama Studios – the production house behind the blockbusters, Raid, Pyaar ka Punchnama and many more, Bar Code is written and directed by Vignesh Shetty. The show stars Karan Wahi as Vicky, Akshay Oberoi as Sahil, Simran Kaur Mundi as Rhea and Parina Chopra as Minaz and also features Teena Singh, Rohan Khurana, Bharat Dabholkar, among others.
Starting today, the show will be available on Hungama Play, Hungama's video-on-demand platform. Hungama will leverage its distribution strengths to reach an audience of over 50 million in India and 10 million in more than 190 countries. Bar Code will also be available to stream through Hungama Play on Vodafone Play, Idea Movies & TV, Amazon Fire TV Stick, Shareit and other Android TVs.  Additionally, through Hungama's association with Xiaomi, consumers will also be able to watch the show via Hungama Play on Mi Video and Mi TV.
Speaking at the launch of Bar Code, Siddhartha Roy, Chief Operating Officer, Hungama Digital Media said, "Hungama Originals have helped us present stories that are different from those offered by the conventional medium. These narratives have widespread appeal and are appreciated by digital audiences globally. With Bar Code, we explore universally identified themes like friendship, ego, love and rivalry. We are certain that a strong content line-up and a robust worldwide distribution strategy will help us increase our user base on Hungama Play significantly."
Abhishek Pathak, Producer of Bar Code and the Managing Director of Panorama Studios said, "In the times we live in, storytelling knows no medium. A good story is a good story and after having produced feature films, moving into the digital space was a natural progression and with Bar Code I found the right story to start our journey in the digital space. What drew me to it was the world the story was set in, the very relatable characters and the drama at the core which is very universal and all of this with a good combination of gripping direction, a talented ensemble cast and good music makes it a show with great potential to breakout."
Speaking about the show, Vignesh Shetty, Writer-Director of Bar Code said, "Set in the world of one of the most glamorous businesses in the world, at the surface level, Bar Code is a tense drama dealing with the rivalry between two Mumbai nightclub owners but on another more deeper level, it is a story about friendship gone wrong, the fractured relationships with the women they love and the repercussions of their fragile egos, all of this packaged in an entertaining narrative backed with EDM driven music."
At the centre of Bar Code's story are Sahil and Vicky, and their respective girlfriends – Rhea and Minaz, two couples who are extremely close to each other. Sahil and Vicky's friendship extends to their business as they build Mumbai's most popular nightclub, Vibe. Yet, this is what causes a rift between them as well. Their differences give birth to egos, ultimately shattering their friendship and making them sworn enemies. Post the fallout, Vicky establishes a rival nightclub, Rehab and the two leave no stone unturned to destroy each other. Their mutual hate proves dangerous not just for them but for their girlfriends and friends too.
The show takes the viewers on a trip through the glamorous nightclubs of South Bombay and gives them a taste of the uber-rich lifestyle. Through the eyes of its characters, the audience is made privy to the code required to run a successful nightclub.
Bar Code is available to stream on Hungama Play and its partner networks, starting today.