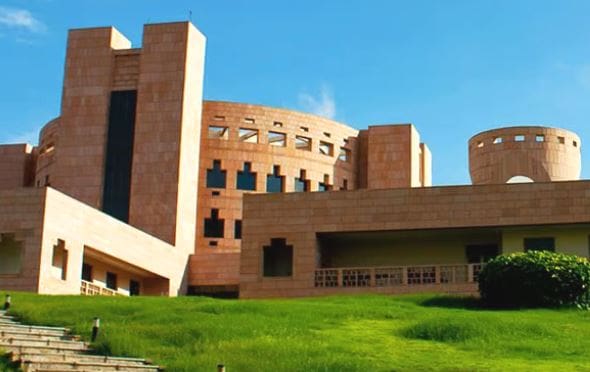 ISB is just over 20 years old, it has shown instant expansion and is at standard with international B-schools. It has been ranked 28th in The Financial Times global MBA ranking 2020. ISB serves management program with one year duration though shorter compared to US 2 years program. The curriculum undergoes upgrading every year to maintain high standards. The campus is well-equipped with excellent facilities.
ISB MBA Rankings
#23worldwide in the Financial Times Global MBA Rankings 2021
#5Asian business schools in the Financial Times Global MBA Rankings 2021
#1 in India in Financial Times Global MBA Rankings 2021

Starting early will also give you the freedom to think deeply about the smallest of things in your professional life and this could sometimes impact the application positively. The better you know about the schools, the better will be your preparations. The anonymity factor slowly fades giving you the exact picture even before you join your coursework. 
How we can help in MBA essays? 
We at General Education (GenEdMBA) through our MBA essay editing service help MBA applicants review the essays written by them to provide them with the most appropriate and essential feedback and MBA essay tips. MBA essays are a frontier concern in the applicant's mind and they serve as a mechanism to gauge their suitability for the program. A well-written and well-reviewed essay helps an applicant submit an outstanding application that eliminates any errors and differentiate him/her from the rest. General Education features the best MBA essay editing service has to offer. Take advantage of our professional MBA essay editing service.
Who Edits?
MBA essay editing is done by a team of expert MBA consultants (who themselves are alumni of top tier Global Business Schools). We go far beyond grammar focusing on content, clarity and structure to help the applicants market themselves through compelling content/MBA essays written by them.
How we are different?
Exceptional MBA team
Provide both verbal and written feedback
Provide recording of the session
Believe in Originality
If you are seeking for ISB Essays review or admission for the year 2021-22. Make sure that you have your application processed in time so that you do not miss the R2 deadline for your Indian School of Business admission.
We are sharing a few of our ISB essay service experiences here:
ISB Experience 1:
I contacted General Education with only 2 weeks remaining to my first deadline. I was in contact with Amit who was very prompt and helpful with the whole process. He connected me to my consultant, Priyanka.
Priyanka guided me throughout the college selection and the application process. She helped me identify my strengths and put together an engaging profile. She was very supportive and always available to sort out any doubts or concerns I had regarding the college, the application, or even my own goals.
I am not a seasoned writer and Priyanka's guidance on how to structure my essays and put my points across logically was tremendously useful. I successfully gained an admit to ISB and Georgetown McDonough (with scholarship) with her help. I am very happy with the services I received and would recommend General Education to anyone applying for an MBA.
ISB Experience 2:

I had taken the services of General Education for the preparation of my application for applying to ISB and some of the MBAex courses in the IIMs. The assigned consultant Manav was of immense help. The most important aspect of an essay is to present a clear picture of what one wants to pursue and to show the relevance of the career path to date. In this regard, even though I had some idea but speaking to Manav brought a much-required clarity about the future roles I wanted to pursue. He also handled and gave much-wanted insights into the small nuances of the essays.
Considering how the essays for IIMs and ISB differed, one being general and the other having two separate specific essays, He made me aware of the approach one has to take while writing the respective essays. All in all, the experience was very helpful as a lot of times applicants do not realize what a B school is expecting out of the applications and this is where a professional help is of immense importance.
So with a successful conversion of IIM C MBAex and ISB Hyderabad PGP program, I would like to thank General Education for their help.