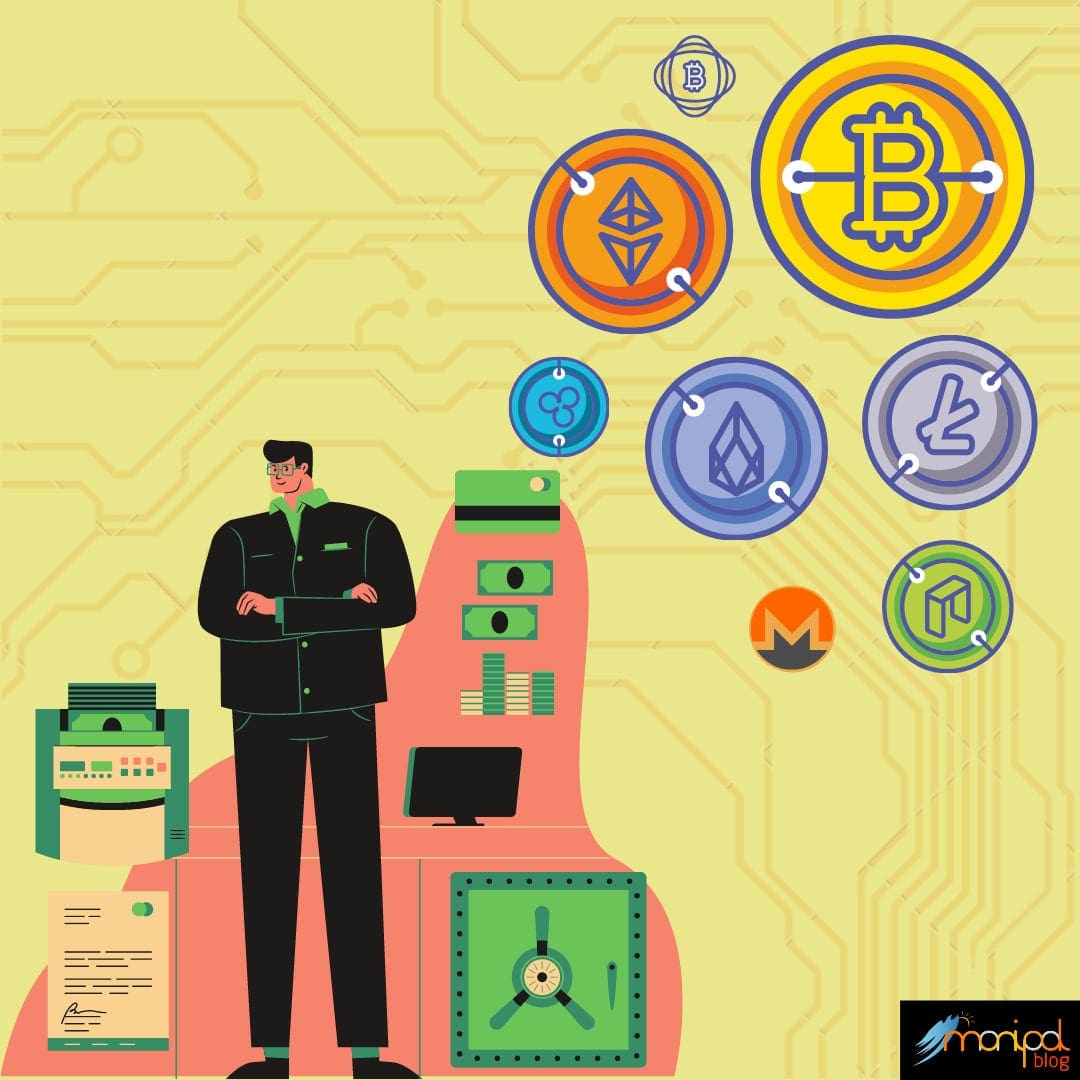 Cryptocurrencies work utilizing a technology called the blockchain. Blockchain is a decentralized technology spread across numerous computers that oversee and record transactions. With blockchain, there is no use of a central clearing authority or a financial institution to confirm a transaction.
Cryptocurrency is a medium of exchange, as the US dollar. However, it is advanced and utilizes encryption techniques to confirm the transfer of money. It has become another popular asset class as more than 7000 cryptocurrencies are being publicly traded.
Pros and Cons of investing in cryptocurrencies
Some people like the fact that it doesn't let financial institutions manage the money and perceive it as the currency of the future. And are racing to buy them now, before they become more valuable. While others argue that for it to become the currency of the future it requires stability. Some are interested in cryptocurrencies only because a few of them like Bitcoin and Ethereum have grown exponentially in value and demand. The idea of a decentralized system seems challenging to some especially if they are not tech-savvy.
Cryptocurrencies are great for those people who value privacy as it is completely anonymous, which also makes it attractive to criminals and terror organizations. While the use of it is anonymous, the actual transactions are put away on an open record (the blockchain). This implies that the information is accessible to everyone, and that is a significant shelter for those looking for a more transparent financial framework.
Cryptocurrencies are accessible 24×7. It is feasible to spend or purchase any place you are, and you don't require a PC to utilize it. Everything can be overseen on your smartphone. This accessibility is a critical component for the adoption of cryptocurrencies.
Crypto exchanges have been vulnerable to hacks. Such security breaches have led to significant losses for several investors who have had their digital currencies stolen.
While there are both positives and negatives to the technology, it can't be ruled out that enough big organizations are finding out ways to coordinate and benefit from it, so the idea of digital currency isn't disappearing at any point soon. Bitcoin has become a popular payment option among many organizations. Elon Musk announced that Tesla will be accepting Bitcoin as a form of payment in the US (temporarily stopped). There are many other companies too that are not dissuaded by its volatility and plan to accept cryptocurrency as a form of payment in the future. 
Cryptocurrency exchanges 
Crypto exchanges offer the simplest go-to method of entering the market. 
It is no more a tedious process, which was once fit only for techies. These exchanges are self-regulated. There are many listed and trustworthy websites providing cryptocurrency trading services for instance WazirX, BuyUcoin, CoinDCX, Bitbns, Zebpay, Coinswitch, etc.
These exchanges work in a similar way to the equity exchanges where a person can buy, sell or hold the cryptocurrencies. The clients can purchase cryptocurrencies with a base investment of an amount as low as Rs 100.
International stance on cryptocurrencies
Most countries have not determined the legality of cryptocurrencies while some of them have. Digital currency is banned in China, Russia, Bolivia, Columbia, Ecuador, etc. It is perceived as a threat to their banking system because of its decentralized nature and volatility. Some countries like The USA, Canada, Australia, The European Union, Finland, Germany, etc have taken a positive stance towards it.
Cryptocurrency in India
Cryptocurrencies are gaining ground in India because of the factors like universal recognition, inherent security, easy access, lower transaction fees, lack of interference from the banking system, etc. Cryptocurrencies are gaining popularity even though there is no legal backing of them in India as the government does not consider cryptocurrencies as legal tender.
However, buying cryptocurrencies is still legal here, as there is no law prohibiting Indians from buying/selling cryptocurrencies in India. One can still build wealth with it. 
Procedure to invest using crypto exchanges
You'll need to get your account opened with the

crypto exchange

which is best suited for you.

Once you're done choosing a suitable crypto exchange, the following stage is getting your KYC done. Essentially, you'll need to upload documents like PAN card, photograph address and identity proof, and so on, with the exchange.

Further, you will have to specify a payment option that'll be used for deposits and withdrawals. 

Now that you're done setting up your account, you're good to go to trade in cryptos.
Cryptocurrencies saw their greatest boom after 2017 and now even retail investors are eyeing the top currencies. A decade ago Bitcoin was just a fad and nobody had faith in it. Presently it is the most actively traded cryptocurrency of all. Bitcoin costs are principally influenced by its supply, the market's interest in it, availability, etc.
Ether is the second most well-known digital currency after Bitcoin by market capitalization. Ether is the digital currency, Ethereum is the blockchain network. Ethereum's decentralized network makes it possible to create and operate decentralized applications, smart contracts, and other transactions too. It comes with a programming language that can be used to create contracts. It allows anyone to write decentralized applications and smart contracts where they can create their own rules for transaction, ownership, and state transition functions.
Just like any other high-risk investment cryptocurrencies come with several potential risks, but also with plenty of potential rewards. The best decision is to invest your money in different asset classes so that you can spread the risk. And make sure to invest only what you can afford to lose.
About the Author – Ishita Jha is a second-year media and communication student at Manipal Institue of Communication.