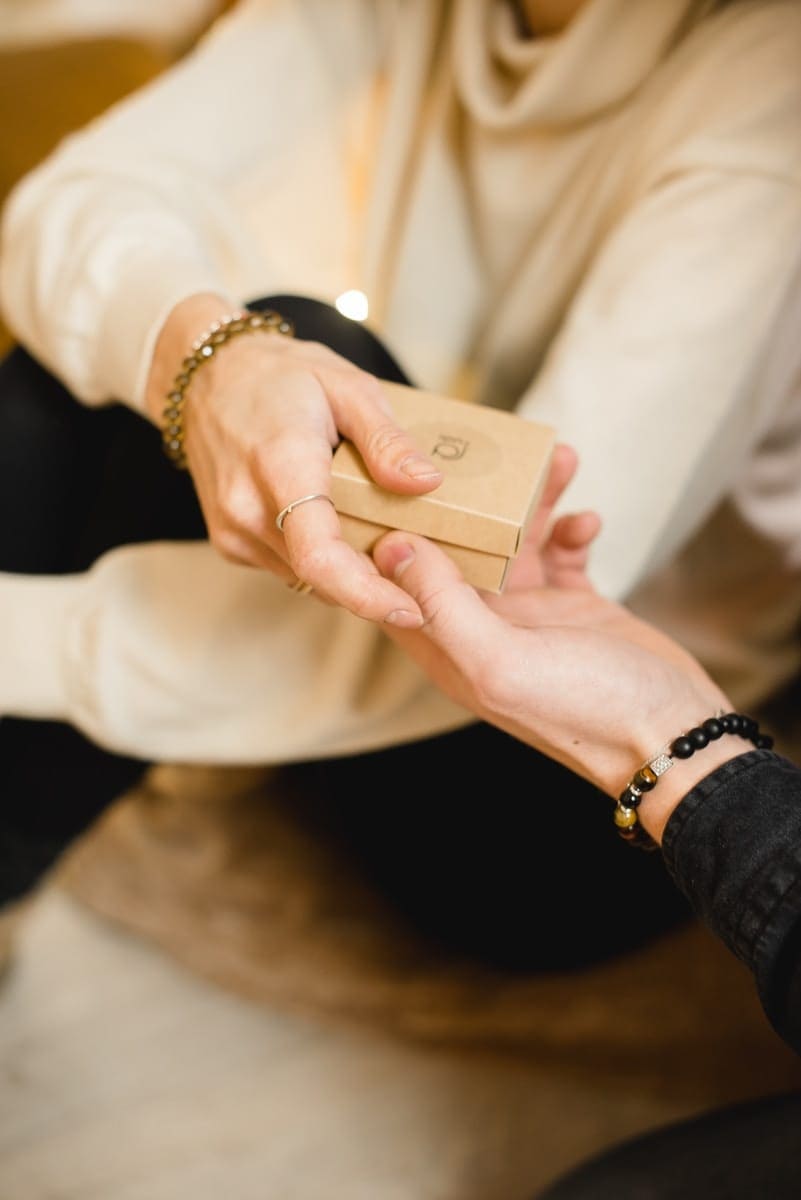 With several gift-giving opportunities throughout the year, there are many chances to express your gratitude and affection while celebrating your spouse. When it comes to gifting, however, it can often be difficult to try and find the perfect gift. After many years together it may seem like your spouse has everything that they need or want. This could leave you searching for the right accessory or piece of merchandise that will be perfect for them.
From traditional gifts, such as a bouquet to jewelry to electronics and gadgets, there are a slew of options out there if you know what you want. Your search could be aided by promotions or a special online purchase deal. Even if you think that your spouse has everything, however, with a little time and consideration, you're guaranteed to find the perfect gift. Spend some time thinking about the person and exploring your options. Let's take a look at some options for giving the perfect gift to your spouse.
Jewelry
One of the timeless gifts that we often give to our spouses is jewelry. This is because when it comes to the things that sparkle and shine, jewelry can make a perfect gift. From a nice watch to a diamond bracelet, you'll need to think about your spouse and their preferences. Today the diamond business is a $78 billion industry. From bracelets and necklaces to rings and earrings, diamonds are probably the most popular type of jewelry to give as a gift. There are so many other gemstones such as an emerald, sapphire, or ruby that all make excellent choices. These are usually set in gold or sterling silver and make beautiful pieces.
If you're thinking about precious jewelry, you will want to consider things like price and environmental impact. A synthetic gem such as a lab created emerald might be a great choice. A lab-created gemstone looks nice, makes a great gift, and is less expensive than a mined gem. No matter what piece of jewelry you are looking for, the inclusion of a synthetic gem will be a great option.
Electronics
In the digital world of technology and innovation today, a tech gift could be just the thing to give to your spouse. Before choosing a gadget or accessory, carefully consider their interest. Are there any gadgets that fit with who they are? This could include a gaming pc, a smartphone, a gaming keyboard, or a new monitor. If your spouse is a computer person, looking into the best PC accessories might give you some great ideas.
Whether they need a new microphone for their computer or you want to give them a smartwatch, there are numerous options for gifting electronics. With some research, you can be sure to get your spouse the perfect gadget or technological accessory.
Fresh Flowers
For centuries, flower arrangements have been the perfect simple gift. Occasions such as Valentine's Day, birthdays, anniversaries, and Mother's Day are some of the most popular times to give flowers to your spouse. In reality, however, flowers make a great gift for any occasion and even when there is no occasion. Flowers are also versatile and can be given to a husband or wife.
Depending on what you want to say with a flower arrangement, you can do some research to determine what flower or color is appropriate or popular. You may want to send a bouquet of romantic roses or send a "just because" bouquet of their favorite flowers.
Experiences
Does your spouse love wine, food, or adventure? An experience-themed gift might be the best way to celebrate them. Several companies offer wine excursions, food tours, or even a fast-track racing activity. If your spouse up for an adventure, you might look at a deep-sea fishing excursion or a camping activity. Based on your spouse's interest, you could find a really cool trip or tour that would be an unforgettable experience.
Choosing the perfect gift for your spouse might seem overwhelming when you consider all your options. If you take into account interests and the occasion, however, you can decide on the perfect gift. No matter if you choose flowers or gadgets, the thing to remember is that you want your gift to convey your love and affection for your spouse.