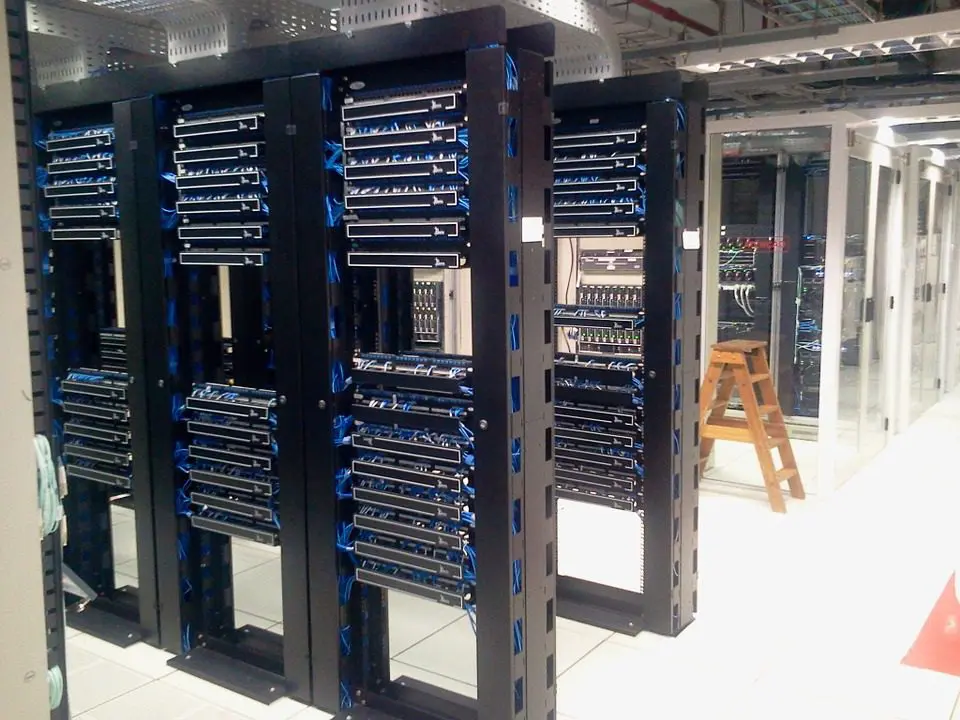 If you're reading this article, congrats on growing from surviving to thriving. You're probably considering getting a dedicated server but aren't sure if it's something you actually need.
As a small business owner, one of the best things that could happen to you is watching your business grow. The success and thrill that comes with it are amazing. But, it also comes with a price: more responsibility and an increased need for security.
You see, when you're a small business, you can rely on other people to host your website, manage your database, and take care of your list. But as you get bigger, you'll need a solid option that will help you control your assets better.
Well, in this article, we'll highlight key signs that'll show you that you're ready to own and manage your own server for your business.
Concern About Website/Network Security
Small websites hardly ever worry about website security. This is because the services out there do a decent job of keeping them secure.
But as your assets grow, they become targets of hack attacks and mischievous elements looking to take over your website or steal valuable personal information.
A small business operation really doesn't need as much manpower to handle its operations. Plus, the processes are pretty simple, and no one is taking a swing at them. For instance, you can easily update software installed on 3 computers.
But when you suddenly have 100 people working for you, with all of them needing software updates on their computers, you'll need the necessary manpower for that. The same goes for passing around encrypted files. With 2-4 people, it's easy to just hand each other a thumb drive.
But once you have more people – say 20- this becomes considerably harder to do. As a result, your company's security could end up being at risk. Plus, the amount of time required to get any of these crucial services done becomes significantly higher.
Having a dedicated server can simplify all these things. All you need is set up an impenetrable Usenet/intranet that can only be accessed by employees and staff. This is easier to do when you have your own managed server.
The server can be configured to automatically push out updates to all connected PCs on the server using a one-to-many protocol. As a result, staff and employees can get their security updates once they log on to the network.
So, if security is a priority, a dedicated server is a must-have.
Slow Loading Website
Many hosting services actually offer "unlimited" bandwidth and storage. Now, this is the official offer; not the real situation. This is why if your website suddenly experiences a surge of traffic, the loading speed may become slower.
Worse still, it can result in a "server timeout" message. Unfortunately, customers and visitors don't like that kind of unreliability. So, they end up taking their business elsewhere, just because your website is slow.
You Need Quick Access to Work Information
You want to make sure that you can access your data whenever you need it. Sometimes, other web hosts have power outages or downtimes.
But, if you want to make absolutely sure that you can access your data at any time, then you need a dedicated server. The good thing is they're reasonably priced and affordable.
Small businesses can use dedicated hosting by ServerMania or any of the other viable options in the market to host their databases. This can be on-site or offsite. It all depends on your preferences. Having this provides you with a reliable means of accessing your data whenever you want.
It doesn't matter if you run simulations, create a ton of video, run tons of heavy software or use a lot of data, your own dedicated server can handle all these.
You're Lacking a Solid Backup Option
How are you and your employees currently backing up your data? The cloud, their PCs… how? If you work with a lot of data and aren't backing them up, not only do you risk losing them in the event of a disk failure, it may ruin your business.
Also, allowing your staff to back up their data to their work PCs isn't enough these days. Anything can happen that will result in them losing the data. For instance, their cars can get broken into, and their work laptops stolen.
What happens if there's no alternative or backup? You really don't want to risk that, do you? So, you need a server that automatically backs up all data to the cloud.
This way, you'll always have access to the most updated data. Just set it up so that all work data are sent to a UseNet/intranet, and then backed up to your dedicated server.