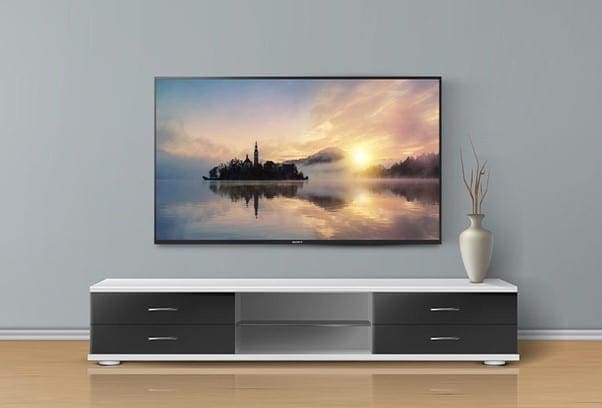 Sony is an iconic brand in the TV industry, and the credit goes to their commitment to offering innovative features and the latest technologies to their users. Sony TV prices might be on the higher end but they tend to have excellent picture quality, lots of extra features, superior build quality and incredible colour accuracy.
Sony LED TV kept raising the standards for their competitors and revolutionised the Indian TV market as well, let's take a closer look at how they managed to do the same:
Sony Triluminos Display technology increases the range of colours on displays to show a broader range of colours, offering more vivid reds, blues, and natural-looking greens than traditional white LED monitors. When the prestigious Massachusetts Institute of Technology (MIT Technology) evaluated the Sony Triluminos display, they confirmed that "it offers a colour range that is 50% higher than that of a conventional LCD panel".
Triluminous technology relies on quantum dots, which are light-emitting nanoparticles, enhancing the colour of TV displays.
The conventional LCD does not have the capacity to deliver superior contrast and colours, which is possible in Sony TVs with the distinct natural colours feature thanks to the nanoparticles in 'quantum dots'. Triluminos Display does not rely on these age-old white backlights. Here, blue LED emits a strong blue light that causes the quantum dots to produce the natural red and green colours combined to form rich colours on the screen.
Sony OptiContrast TV Panels comes with a special coating that absorbs all diffused stray light from the backlight of an LED TV. The purpose of this special coating inside OptiContrast Panels is to absorb ambient light in the room and reduces reflections and glares on the screen.
This technology increases the contrast of the picture on the Sony TV by a considerable amount, and the images on the TV look more surreal with brighter whites and darker darks. They are ultimately enhancing the viewing experience.
Sony TV X-Reality PRO Picture Engine brings images to life with superior 4K detail, contrast and colour.
With this technology, you can experience the unbelievable difference it can make. If you are viewing low-resolution clips or movies, the Sony LED TV's X-Reality Picture Engine is capable of restoring missing detail to deliver impressive high-resolution results. X-Reality's Super Resolution technology also makes pictures look more natural, whether you're capturing landscapes, faces, or flowers.
Sony LED TV's unique 'Intelligent Peak LED' feature offers you the deepest black and flawless white. The multi-segmented system in BRAVIA's LED backlight presumably has the 'Local Dimming' capabilities and delivers the most pleasing colour contrast. This particular feature makes Sony LED TV hugely popular among buyers.
Sony X-Reality Picture Engine, this advanced image processing engine of Sony LED TV, analyses each scene to deliver excellent colour and contrast. With Sony's X-Reality Engine, all pictures on Sony LED TV are analysed and then selectively processed to offer clear, clean and lifelike images. Whereas three unique noise reduction features of Sony LED TV work their magic before up-scaling them, Sony's Intelligent Image Enhancer separates the entire signal into four characteristics – outline, contrast, texture, and colour – and then optimises each one of them individually to generate more distinct and vivid pictures.
Sony BRAVIA Engine 3 is a superior quality high definition video processor which reproduces pictures with excellent colours, higher contrast, and clarity. These results of high-quality pictures are obtained regardless of whether the image from the source is in SD (Standard Definition) or HD (High Definition).
Sony Motionflow XR 800 makes Sony LED TV's images sharper & smoother. This includes four-time speed play, which inserts three additional frames between the pictures, making the video play more distinctive and appealing.
Sony Motionflow 200Hz is the world's first quadruple speed of 200Hz frame rate conversion that enhances the clarity of fast-moving objects or action scenes on Sony LED TV's display screen. It generates three new intermediate images based on the incoming signal and places them between the original images, and thus, pictures are presented at a rate of 200 fps. As a result, Sony LED TV's Motionflow 200Hz offers smooth and sharp reproduction of fast-moving images, especially when you're watching an action movie or sports programme.
At this point, it's reasonably safe to say that their overall reliability holds, and the odds are very rare that someone will find themselves disappointed by buying one of their TVs.
While Sony LED TVs tend not to be the cheapest available, but they are excellent TVs. Sony LED TV models are pretty versatile, which makes them suitable for most people. The jaw-dropping package offered by their TVs is still better than most of the competitors.
Purchase your Sony LED TVs on Bajaj Finserv EMI Store
The Bajaj Finserv EMI Store is the latest and the best destination for online shopping. Here you can find massive varieties of electronic appliances at jaw-dropping prices and amazing offers. You can also use your EMI Network Card to make the payment for your purchase.
Just like Sony LED TV, the EMI Store also offers many benefits and features to its users. Now you can explore all the exciting offers and buy your favourite Sony LED TV on No Cost EMIs and zero down payment.
About the Author: Chetan Sharma is a professional digital marketer and blogger at heart. He owns multiple educational blogs like Selina Concise and many others.