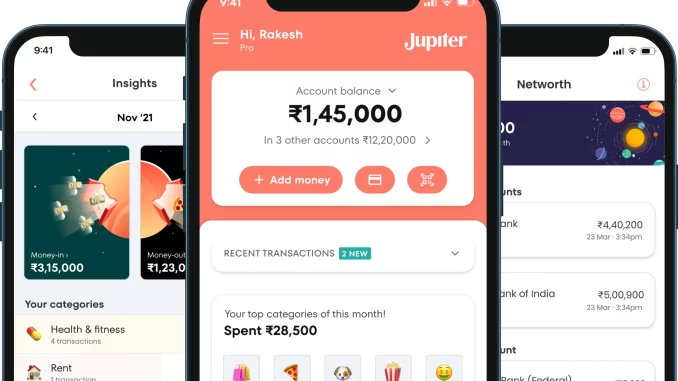 Jupiter Money is an innovative online banking platform tailored specifically for the younger generations – Gen-Z and millennials. This modern banking solution is designed to make expense tracking hassle-free and provide a complete digital banking experience. With a zero balance account, zero hidden charges, and a free debit card, Jupiter Money offers many benefits to simplify your financial life. The platform also provides spend analysis and other features to help you better manage your finances.
Want to know more about Jupiter Money and how it can help you achieve your financial goals? Let's explore this further!
Products and Features of Jupiter Money 
International Money Transfer 
Jupiter Money also offers a convenient international transfer feature that allows you to easily send and receive money. With competitive exchange rates and transparent fees, you can rest assured that you are getting a fair deal. The platform's user-friendly interface makes sending money abroad quick and effortless. Simplify your international money transfers with Jupiter Money today!
Jupiter Money Pro Salary Account
Jupiter Money Pro Salary Account is a revolutionary banking solution catering to working professionals' needs. With this account, users can enjoy a range of benefits such as on-demand salary access, free health insurance cover of up to ₹ 2 lakhs or extended cover of ₹ 20 Lakhs, and rewards on their everyday spending.
This zero balance account also offers zero forex charges and rewards on UPI transactions, making it a comprehensive financial product. With Jupiter Money Pro Salary Account, users can experience seamless banking and maximize their savings effortlessly.
Mutual Funds

Jupiter Money offers an exceptional mutual fund investment experience with unique benefits. Unlike traditional banks that penalize you with a charge of ₹250-750 for missed SIPs due to a low balance, Jupiter Money's No-Penalty SIP automatically skips the payment if your balance runs low. Moreover, the platform offers 1000+ direct mutual funds, including top-performing and curated collections. You can make unlimited commission-free investments starting as low as ₹100, making it an affordable and accessible option for all. Invest in mutual funds with Jupiter Money today and take control of your financial future.
Intelligent Piggy Bank- POTS
Jupiter Money's innovative piggy bank feature, also known as a "pot," allows you to effortlessly save money for your financial goals. You can create a pot for any goal and add money whenever you want, making it a flexible option for managing your finances.
Additionally, the platform's auto-save feature lets you set up multiple goals and conveniently track your progress in one place. You can withdraw money from your pot anytime without restrictions or penalties, giving you complete control over your savings. Plus, if you no longer need a pot, you can delete it hassle-free. With Jupiter Money's pot feature, achieving your financial goals has never been easier!
Spend Insights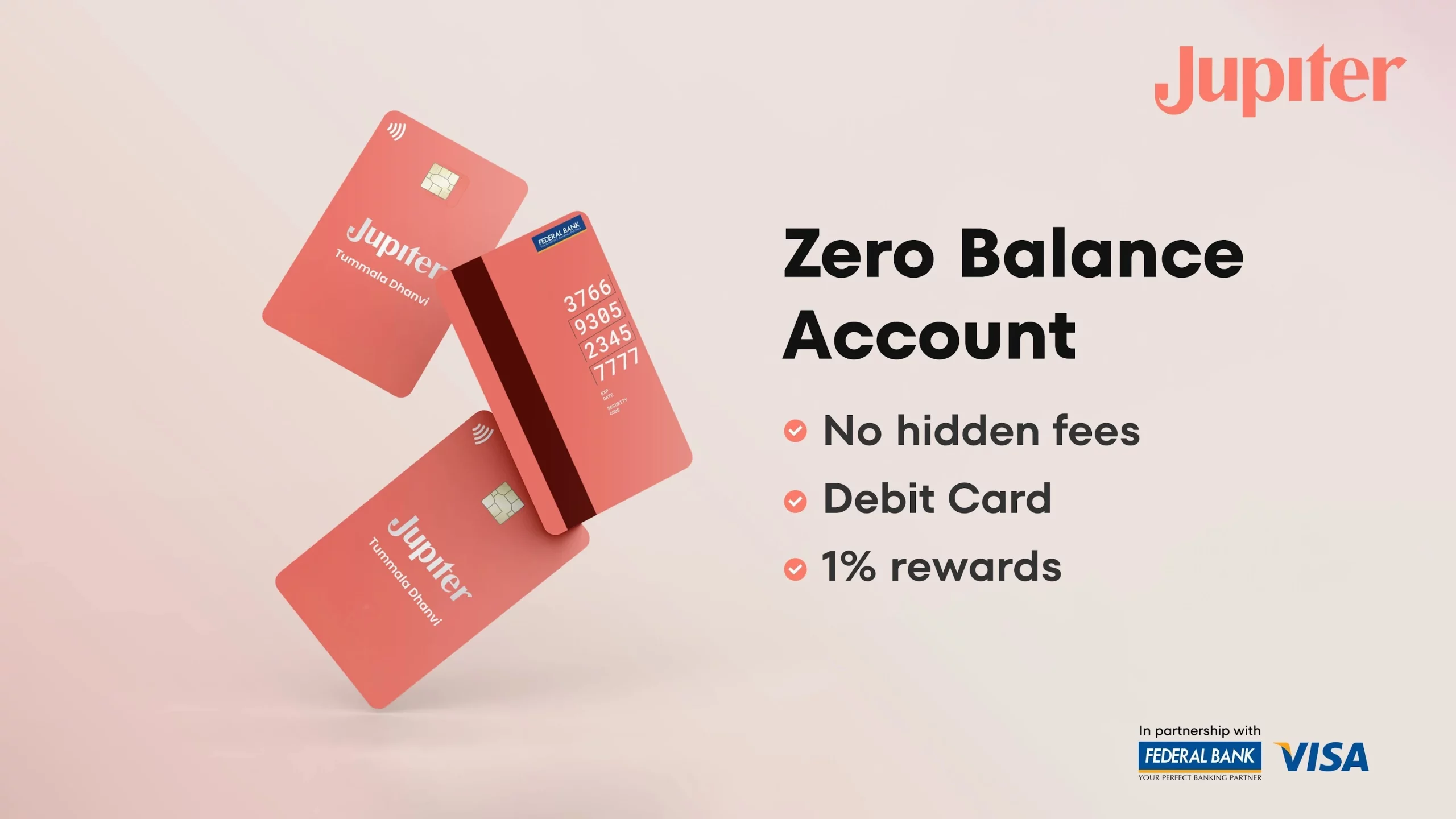 Jupiter Money's spend insights facility is a game-changer for tracking your money moves. With this feature, you can quickly check your expenses and understand your spending habits, giving you better control over your finances. Additionally, the platform allows you to track balances across multiple bank accounts from a single screen, making managing your money in one place easier.
You can also control your spending with categorization and get notified of your spending activity. Furthermore, Jupiter Money lets you track your mutual funds, loans, and credit score, providing a comprehensive view of your financial health. Simplify your finances with Jupiter Money's spend insights feature today!
Debit Card 
Jupiter Money's debit card is a convenient and rewarding way to manage your finances. It comes with no annual charges and is issued along with your savings bank account at Jupiter. You can earn a 1% reward on all purchases using this debit card, giving you a valuable incentive to use it for everyday expenses.
The Jupiter Money app controls the debit card, which enables you to secure it with features like "Sleep" and "Freeze," providing added protection against fraud or unauthorized use.
Final Thoughts
Jupiter Money revolutionizes the way we keep track of our finances. It simplifies the complex world of financial planning, giving you all the necessary tools to help you make informed decisions about your financial future. Jupiter Money makes managing your finances easier with its intuitive and user-friendly platform. Whether you're a budgeting novice or an experienced investor, Jupiter Money can help you take control of your financial life.