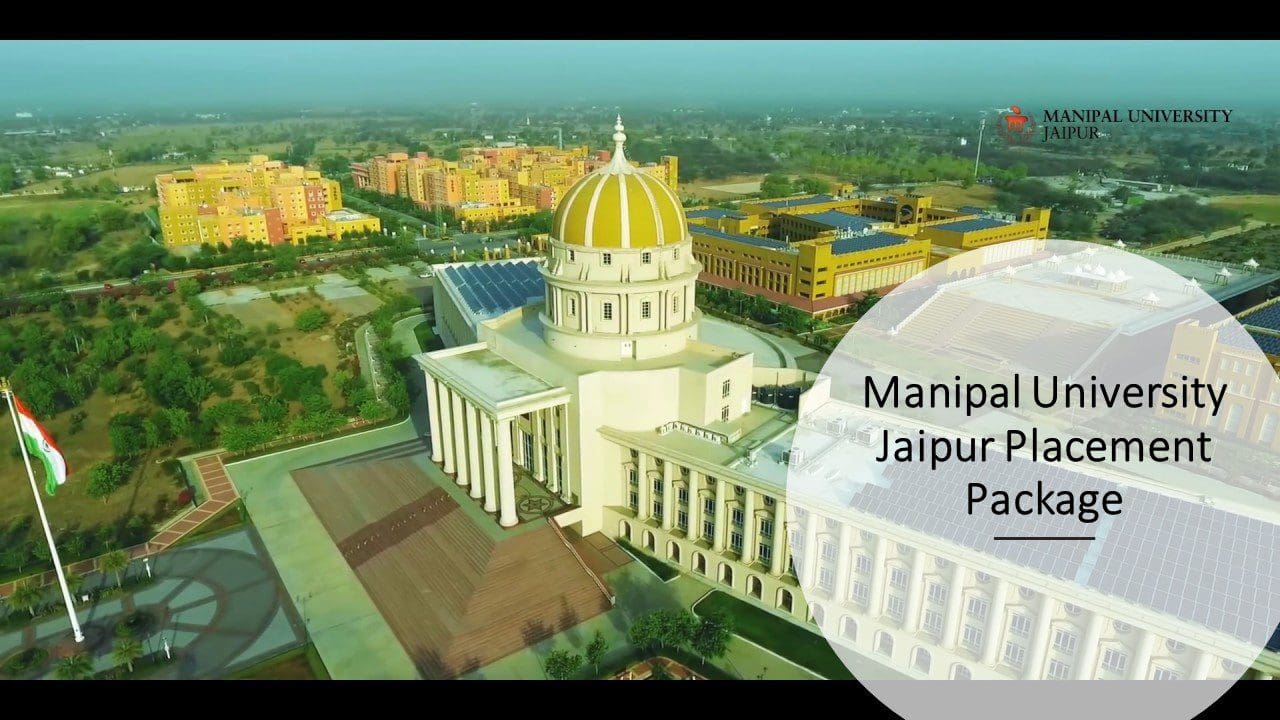 Manipal Jaipur is known as one of the best institutions of our country. Most students that luckily join the campus do so because of the placement results that the institution has shown through its time. As diverse as the pool of students that Manipal Institute of Technology  has with itself, it makes sure they are exposed to a diverse group of recruiters and get placed with good companies moving forward.
The reason Manipal Jaipur has a very active placement cell is that it has been able to collaborate with a lot of industry players who are big names in IT and have a lot to offer to the students of Manipal University Jaipur. The same offer students jobs when they graduate with an excellent package in their hands. According to the statistics that the university has laid out, there have been more than 125 corporate visits with students being placed with an average package of 5.2 lakh pa.
Manipal Jaipur Placement Statistics
Saying that Manipal Jaipur has excellent placement opportunities for its students and a good package as well for them comes with proof, which are statistics that show the number of students being placed each year.
Byjus has been able to offer a package of 7 lakh pa to more than three students in a year.
Another branch, Byjus which is Think and Learn Pvt Ltd. It offers a similar package but recruits more students.
During placements, Microsoft was a major recruiter as 12 students were selected with a package of 14 lakh pa.
The best package is mostly offered by Directi, but it is one of the difficult ones to get into as well. The interview rounds are very tough to go through, but the end results are worth the pain.
Amazon has been a selective recruiter at MUJ as it selects 1-2 students but with a package of 27-28 lakh pa waiting for them.
Companies like DELL organize hackathons, which is their way of selection of students. The participation is always maximum in this, but only a few selected students get the chance to work with DELL.
As to what the university has put forward, more than 50% of B.tech students are offered a package between 3.5 lakh pa to 5 lakh pa. Another quarter of the students lands up with a package of 5 lakh pa to 7 lakh pa. Only the remaining few can grab a package that is around 7 lakh or above.
For MBA students at MUJ, the salary offered by the recruiters has been more relatively. Min amount that the students have received is around 4 lakh pa. A good number of students end up with a package of 8 lakh or above.
Why choose Manipal Jaipur University?
With the placement statistics, it is clearly visible that Manipal University Jaipur has been a viable option for students working in the IT sector for a long time. Out of every 180 students that come to Manipal University Jaipur, 115 of them are placed in one go, which is a good number to have. With a long list of collaborators coming in from the industry, the institution has been able to mark its name among students as well the industry. This gives its students a very fair chance and a good future to look forward. In our country, any student who wishes to study in the IT sector should definitely consider Manipal as their option because it has been rated as one of the top ones for the same. The statistics for recruitment on campus prove why it is where it is.