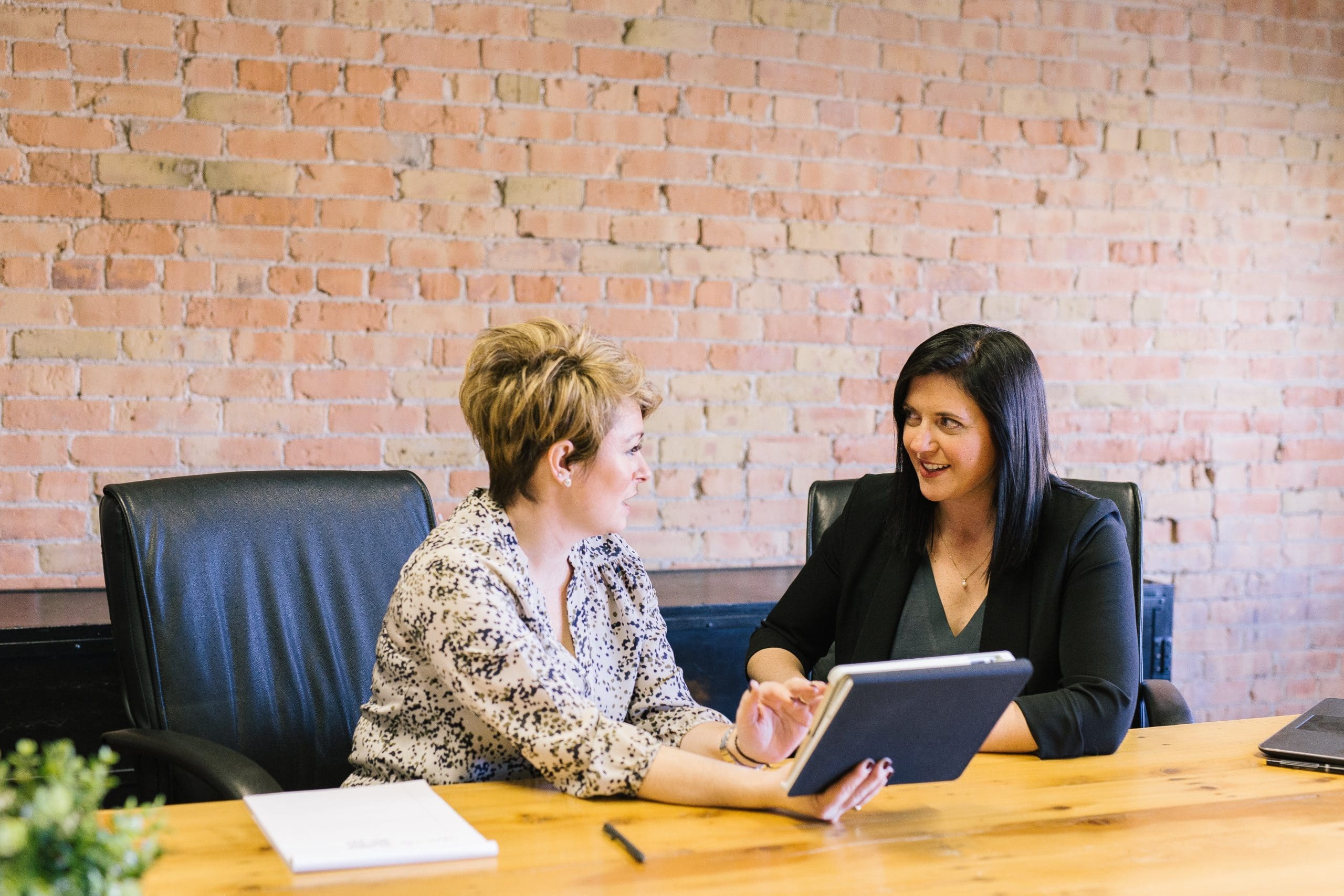 Human resources consulting agencies are not employment agencies, nor are they headhunter service, nor a legal practice. Human resources consulting agencies provide businesses that don't have HR departments with expert assistance in the field of human resources, allowing enterprises to avoid contacting an attorney when it's not necessary.
Companies with as few as five employees must follow strict state and federal laws. Still, even owners of the smallest businesses should be investing their time and money growing their business, not researching labor laws. Sure, there are situations where enlisting legal counsel is necessary, but why would you pay a lawyer's fees if you don't have to?
Business owners use their resources more wisely when they turn to Pendolino Group HR Consulting for their human resources needs. Pendolino Group's HR specialists do what a full-time Human Resources Manager would, but they can do it for less money and in less time because it's what they do best.
How do Human resources consulting companies work?
Risk Management and Assessment Overview
Risk Management is a process by which you protect your business from financial loss and legal liability. Every aspect of the business has its risks associated with it, and each must be mitigated. Human Resources is certainly no exception with its own risks such as employment-related legal claims, violations of employment law, and injury to the company's reputation by disgruntled employees.
The financial implications of ignoring risks associated with Human Resources can be staggering, resulting in lost wages, attorneys' fees, security costs, training expenses, and/or property damage. Other material costs can include employee turnover, training time for new employees, company legal liability, lost work time, and morale issues affecting productivity.
Employment Policies and Procedures Overview
Unfortunately, one of the most common mistakes companies make is failing to realize the need for well-defined company policies in writing. Too often, employers simply allow company policies to develop on an as-needed basis. Policies designed in such informal ways are usually inconsistent and unclear – leading to confusion, mismanagement, and claims of discrimination or wrongful termination.
Navigating the complexities of changing employment law and regulations to form policies can be especially challenging. When done thoroughly and correctly, employment policies are invaluable personnel tools.
Human resources consulting can provide your company with policies that clearly communicate company expectations and arm managers with the tools and training to implement and enforce those policies within the law.
Employee Recruiting, Staffing, and Retention Overview
Although the cost of employee turnover varies from company to company, the U.S. Department of Labor states that the average cost of replacing an employee is 33% of the first year's salary – other estimates report the cost as high as 75%.
As an example, let's examine the potential cost of replacing a full-time hourly employee earning $10 per hour and working 2,000 hours per year. Using the above range, replacing this employee could cost anywhere from $6,000 to $15,000!
To numbers can be even higher. When calculating turnover costs, both tangible and intangible expenses must be considered. These expenses come from advertising, recruiter's salary and materials, time spent interviewing and selecting, increased workloads, decreased productivity, training costs, and many others.
Other issues to consider when looking at the costs associated with staffing:
Lawsuits by disgruntled employees and third parties
Negligent hiring or retention exposure and Sexual Harassment complications
Workplace violence, theft, embezzlement, or property damage
Low productivity and morale
Lost business and customers
On the other hand, the results of improved staffing and retention can be considerable. The Harvard Business Review reports that a mere 5% increase in retention results in a 10% decrease in costs, while productivity increases from 25% to 65%!
Taking all this into account, Human resources consulting can help you reduce your costs and actually make more money by "Hiring Right the First Time" and then keeping those valuable employees.
Employee Relations and Effective Management Overview
All too often, companies minimize or ignore the importance of employee relations. The essence of employee relations is an ongoing relationship-building process between the employee and the manager. If the management mindset is to think of employees as just "resources," rather than as persons and individuals, they will likely become desensitized to employees' feelings and thereby compromise employee relationships.
The consequences of neglecting employee relations include:
Employee Absenteeism—Drives up the cost of doing business through employee benefits, replacement workers, training, and loss of performance.
Employee Turnover—Increases the cost of doing business through recruiting, training, and loss of performance.
Legal Liability & Litigation—Defending against litigation for allegations of wrongful employment practices are costly and can result in criminal, civil, and financial penalties. In many situations, even individual managers can be found responsible and held accountable in a criminal or civil action.
Unionization—Hinders management's ability to manage efficiently thereby increasing many employee-related expenses.
Conversely, Human resources consulting can design and implement extremely effective employee relations strategies that reduce the dangers of poor employee relations and offer numerous valuable benefits.
Performance Management Systems
Performance Management Systems consist of three essential elements—measurement, feedback, and positive reinforcement. To know when and why to manage someone's performance, you must consistently measure it by collecting information on each employee's performance. Then you offer constructive feedback by communicating this information to the employee on time. Finally, provide positive reinforcement by recognizing and rewarding improved behavior.
Performance Management enhances relations between management and employees to improve teamwork, productivity, communications, quality of work, and for preparing employees for change. Equally important, it provides an avenue to mold employee conduct to support company strategies and meet business goals.
After assessing your company's specific needs, Human resources consulting insights can design, build, and implement a custom performance management system with strategic, financial, and performance-based methods. Such a system positively impacts the success of your company.
Training and Development Systems
To remain competitive in today's environment, it is essential to develop the human resources within our companies. Training is one of the best development investments. Giving employees the tools to do their jobs efficiently and effectively increases morale, longevity, and productivity.
These benefits of training yield an outstanding return on investment for the employer. Productivity gains alone often offset the cost of effective training.
Every organization has unique employee and management development needs. To offer the broadest array of training, Human resources consulting companies can provide customized training programs that can be conducted at your location or hosted off-site.
Each training session is designed to be highly interactive, consisting of participant activities, real-world case studies, role-playing, and/or brainstorming. Participants leave each session with a certificate of completion, reference materials, and an action plan that can be implemented immediately.
Employee Outplacement Services
Human resources consulting companies offer a full line of outplacement services to help employees manage change and equip them with the tools and knowledge they need to find new employment.
The human resources consulting companies try to preserve the reputation of the company while protecting the dignity of the employee. All services are offered professionally with an atmosphere of compassion and support.
The benefits of providing outplacement services are profound. These include reduced risk of employee litigation and EEOC action against the company, fewer and less costly unemployment claims incurred by decreasing exiting employees' time between jobs, and improved morale and productivity for remaining employees. By providing effective and efficient outplacement services, human resources consulting can help you save both time and money.
Human Resources Consulting assists you in making your business a fair and legal place to work. Your employees will feel rewarded, your budget will be respected, and you will feel relieved, knowing that all those little details will finally be taken care of. It's what they do best.