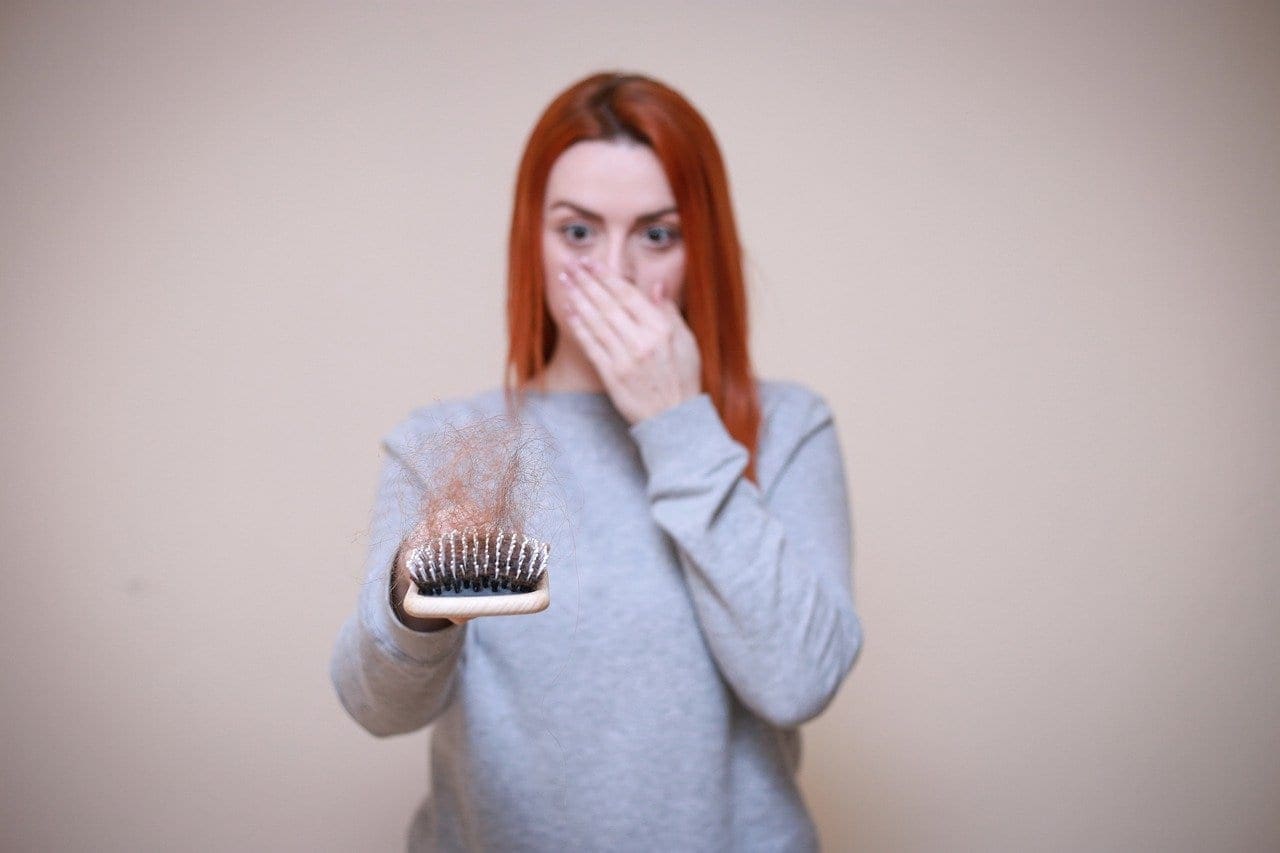 One of the most common searches in Google is how to stop hair fall? Whether this be male pattern baldness or baldness in women.
Most women are affected by hair loss. There are various types of hair loss, but women are mostly affected by androgenetic alopecia. Alopecia stands for baldness, and In most cases, hair loss happens in women after menopause. Typically 100 to 125 hairs are shedding per day. When more than 100 hairs are shedding daily, it means the person is affected by hair loss.
One of the most important reasons for hair fall in women is a hormonal imbalance.  A hormone evaluation will check for hormonal imbalance, such as excess body or facial hair. You can visit the best endocrinologist Melbourne has to offer to identify any such issues you may be facing. Sometimes, hair loss happens after the discontinuation of birth control pills and pregnancy.
For women, hair loss can occur due to the following reasons:
Patchy areas of hair loss
Specific skin problems
Temporary shedding of hair
Breaking of hair
Medications
Symptoms of hair loss in women  
Hair loss can be mild to moderate at the hairline or crown.
Thinning of hair whole the scalp
Diagnosis of female pattern hair loss
The doctor will perform a skin biopsy or other tests to diagnose the cause of hair loss. It can also determine the appearance of hair loss.
Treatment
If people experience comfort with appearance, there is no need for any treatment. Rogaine is a very effective treatment to prevent hair loss in women and is FDA approved. In some cases, Aldactone will be recommended to treat hair loss in females. Sometimes, a combination therapy method such as Aldactone and Prempro is used to treat hair loss after menopause.
Minoxidil is also used to stop the loss of hair. A hair transplant is an excellent and expensive treatment. It is used to remove tiny plugs of hair from affected areas. This treatment can carry a risk of skin infection and develop minor scarring in the donor areas.
Other treatments of hair loss include hairpieces, hair weaving, and change of hairstyles. This treatment is straightforward to use and not more expensive. There is PRP (Platelet-rich plasma) therapy which can be a great option if all else fails, you can learn more about it at the PRP hair loss clinic.
Complications of female pattern hair loss
Loss of self-esteem
Psychological stress
When to seek medical advice?
If women are affected by hair loss and want to prevent hair loss, call the health care provider. Also, call the doctor if female pattern hair loss is accompanied by skin irritation, itching, and other symptoms.
Practical Tips on How to Stop Hair Fall and Get Healthy Hair
Tip #1. Fibre powder products can be used to address your thinning hair problem. These are sprinkles of colored and powdery fiber that many people use and find that make their hair fuller and thicker. If you want a quick cosmetic solution to your problem of how to stop hair fall, you could try these products. They are available over-the-counter. Moreover, such products are not very expensive.
Tip #2. Do not brush your hair when wet. The hair stretches with the water's weight, and brushing wet hair can lead to hair breakage. Your hair often cannot handle the force of the water and the brushing at the same time. If you need to untangle your hair when wet, you should use a wide-toothed comb, making sure that you don't pull too hard.
Tip #3. Here is an easy way to prevent hair loss and answer how to stop hair fall. Let your hair relax and fall in its natural style. Avoid using gadgets that heat the hair to achieve straight or curly hair. Moreover, too many salon treatments can damage hair.
Tip #4. Herbal remedies are quite popular. There are many over-the-counter remedies available that can be used as a means of stopping hair loss. Ask herbalists or other experts for herbal remedies like saw palmetto that encourages the growth of hair. Indeed, there is a long list of herbal remedies you can use to stop balding from hair loss.
Tip #5. In some cases hair loss is hereditary. Moreover, stress can add to the problem and cause further hair loss. When you are stressed, your body releases toxins that can cause different body changes. These body changes may include hair fall. Since you can be stressed due to other things and factors in our lives, it is wise to be cautious of your environment. How to stop hair fall? In short, don't allow yourself to be over-stressed!
Tip #6. In addition to avoiding gadgets for straightening and curling hair, it is also good to choose hairstyles carefully. Some hairstyles, like ponytails and braids, can pull the hair loose and weaken the hair follicle. When hair follicles are weak, it can certainly lead to hair fall. When a hair follicle is removed along with the hair, it will likely not grow back. It is essential to keep hair follicles healthy and strong.
Tip #7. How to stop hair fall when out in the sun? The sun is also a factor causing hair damage. When the sun is high, and it is hot outside, it is best to wear a hat or sunscreen for the scalp. Like a sunburn on the shoulders and other parts of the body, sunburn in the scalp can also cause skin cancer. Aside from the dangers of skin cancer, scalp sunburn can also damage the hair follicles.
Tip #8. The right pillowcase can also help in reducing and even stopping hair fall, which leads to balding. Using silk or satin pillowcases reduces friction as hair slides of quickly while sleeping. Cotton pillowcases cause more friction which can damage the hair follicles.
Tip #09. There is no truth regarding the belief that frequently washing your hair causes hair fall. Don't be afraid to wash your hair even twice a day or as many times you wish. Rest assured that even if you wash your hair thrice or more a day, this won't cause you to go bald.
Tip #10. A practical tip on how to stop hair fall is to read the shampoo labels carefully. Some shampoos contain chemicals that are very hard on the hair and the scalp. If you find that a shampoo is too strong for your hair, you should not use it. An ingredient you should watch out for that can damage your hair is Cocoamidopropyl Betaine. This ingredient is present in many shampoos on the market, so make sure to check the labels. This substance can contribute to damaging hair follicles, which could cause more hair to fall out.