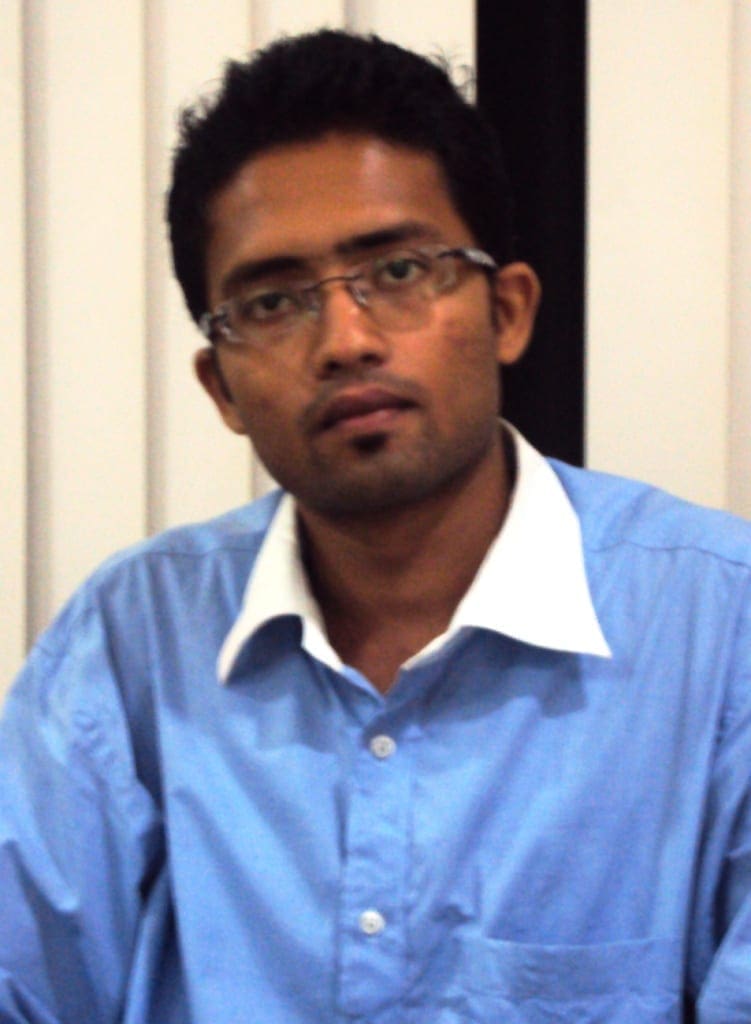 In this day and age, when students graduate solely with the aim of getting placed in a Multinational software company, with a glamorous and high paying job, there exist Individuals who choose to take a different path to achieve their dreams! How many of us really follow our own dreams?
It wasn't a long time back when he and his friends designed the structure and the architecture of AOGES. Winning at IIT Kanpur defeating teams from IIM, FMS and XLRI and winning in his own university, everyone believed in his idea. He was even invited to represent AOGES at IIM-B which was India's largest Business Plan contest by DST and INTEL. His idea finished in the top 10 at Big Bang Challenge in Spain. He has also won the prestigious ShikshaBharti Awards in November 2011.
Combining his love for entrepreneurship and his wish to change the education system, he came forward with his dream project ADD-on-GYAN Educational Services Pvt. Ltd or AOGES in short.
With the Republic day coming up, ManipalBlog decided to highlight the achievements of a young and dynamic Indian who decided to pursue his dreams.
This is an Interview with Priyadeep Singha, ManipalBlog.com's Achiever of the Year for 2011.
ManipalBlog: A little about your background. How did you get your idea or concept for the business?
Priyadeep: I am a graduate in Mechanical Engineering of 2007-11 batch in MIT. I am a Bengali by origin and my parents live in Mumbai. My father is a General Manager in State Bank of India and has a transferrable job which made us travel to many places in India. I have had my school education in 6 schools and I realized it back in Grade 11 that what we learn in school can be done in a much easier manner if we had some practical aid to understand the same. It was the same problem in all the schools I went to and they were among the best in the respective towns. I was inclined right from Grade 8 that I did not want a job and wished to have an enterprise of my own. So both these effects combined to lead to the start of ADD-on-GYAN Educational Services in January 2011.
ManipalBlog: What was your mission at the outset?
Priyadeep: My mission a year back and today is to make education in India more interactive and easy. Right now we are dealing at the school level. Let me tell you that according to a Mckinsey-Nasscomm Report, only 25% of Indian Graduates are employable. In a recent article that was in the TOI, 15 year old Indian students finished 2nd from last in the PISA program conducted by OECD. What we learn and the way we learn is not adequate. We need adaptive learning and that is the goal of me and my organization.
ManipalBlog: How many employees?
Priyadeep: We are a team of 3 people who are taking care of the company. I am in the role of Managing Director & CEO. Siddesh, who is a 3rd year student at MIT, is taking care of Product Development and Sonali, who is a 2nd year student at MIT, is taking care of resource management. We have 18 interns from Manipal University and 7 from various colleges in India including NITK, IIT Kanpur and JayPee.
Our strength lies in the Advisory Board. Mr. M Chandrasekaran (Corporate Advisor, Manipal Group), Dr. Kusum (Academic Co-ordinator, Pearson Schools), Mr. Pulak Kumar Sinha (General Manager, SBI) and Dr. Manohar Pai (CEO, MUTBI) are members of our Advisory Board. We also have regular guidance and help from Mr. Eshan Bhatnagar who is an MBA student at Chicago Booth School of Business.
ManipalBlog: What service(s) or product(s) do you offer/manufacture?
Priyadeep: We offer 3 major products namely Gyan Labs, ILMS and Kareer Gyan. Gyan Labs is the flagship product that has 5 different subcategories. I will tell you about all these products in brief. The 5 subcategories are Science, Mathematics, Social Sciences, Pre-vocational Practices and a combined form of the 1st four types. So, we have created practical exercises and experiments with our own content in 4 different categories. In fact, we are the 1stIndian Company to have a lab facility for Social Sciences.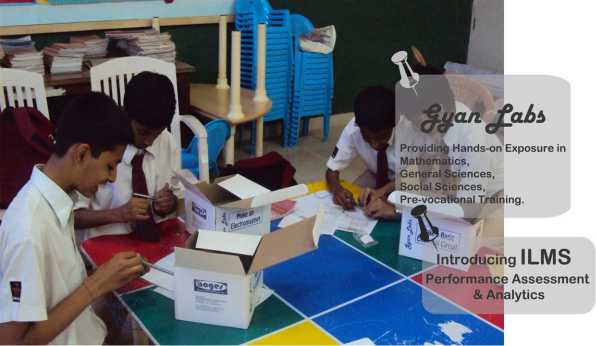 Our other products complement Gyan Labs. ILMS is our indigenously built system to analyse and assess student performance in a lab. Kareer Gyan is a range of career knowledge supplements that we provide free to students. It contains extremely processed and useful information on 50 career options that can be pursued in India.
Also, we are in the process of starting Community Labs that we setup and run in schools for the underprivileged free of cost. We have received around Rs 20,000 in generous small donations from over 35 people to start the same.
ManipalBlog: How do you advertise your business? How do you advertise your product/service?
Priyadeep: Right now the business gets all the publicity from word of mouth and direct contact to schools. And so do the products. Since our primary customers are schools, we believe in talking to them and visiting their premises personally to tell them about this.
We work in a space that is very new for India and Indian Education. It takes time to explain what Gyan Labs is all about and I think we are doing a fantastic job through the word of mouth publicity.
ManipalBlog: To what do you attribute your success?
Priyadeep: Well, to be truthful, I still do not believe that I or my business is successful. But, if you ask me what has motivated to complete a year span which only 5 out of 100 new companies do in India, then I would say that it is the constant perseverance, the self belief and the belief a lot of people have on me. In fact I would like to thank my parents the most for the same. We are middle class people and most people in our class do not believe in the Great Indian Dream. But my parents have supported me in this venture with financial and motivational support. I also have the love and support of many friends and acquaintances which have helped me stay put in my work.
ManipalBlog: Do you use the services of a professional accountant or attorney?
Priyadeep: Yes, we do. We have to. In fact every legal entity needs a Chartered Accountant and a Lawyer. Indian Rules and Regulations are complex and they are the people who can explain it to us and help us follow the stringent norms in the most orderly fashion.
ManipalBlog: What do you look for in an employee?
Priyadeep: Well the only thing that we see in our prospective workers is that whether they are the real deal. The type of work we do need a great deal of passion and concern for the education sector. If a person has that he/she is a perfect fit to work with us.
ManipalBlog: What made you choose your current location?
Priyadeep: This is a funny Priyadeep for me. When we started out, we were offered Rs 20 lakh Incubation at IIT Kanpur. But MIT is my alma mater and I am very proud to have been educated here. All my business acumen and interest was developed during the course of my stay in Manipal. Also, I am well accustomed and acquainted to places and things in and around Manipal. Also, MUTBI was an important factor as we were the 1ststudent company here and have received a lot of extra facilities and guidance from MUTBI due to this fact.
So, even though I had a 2nd options, I just wanted to choose Manipal and today, I am happy that I made the right decision.
ManipalBlog: What kind of Corporation is your business?
Priyadeep: We are a Private Limited Company. This means that we are a company limited by shares but not one which has had an IPO. To give you the exact picture, even the Manipal Group is a Private Limited Company and we follow the norms and condition that all Private Limited Company do. The company has been registered with the Ministry of Corporate Affairs in New Delhi.
ManipalBlog: What are your company's goals?
Priyadeep: The company goals are to be a leading provider of Educational Supplement Tools and Practice-based Hands-on Exercises for school students.
ManipalBlog: Do you work locally or nationally?
Priyadeep: We work nationally, definitely. There is no point of having a business of this nature work locally. We have had contacts from as far as Chandigarh in the north and Kolkata in the east. We believe we have a product that can fit in the school curriculum in this country or any developing country as a matter of fact. This was a comment we received at the GSE Challenge at Washington where we made it to the top 60 teams.
ManipalBlog: What is unique about your business?
Priyadeep: ADD-on-GYAN is only among the three companies in India who provide similar services. The most brilliant thing is that the 1st competitor came into existence after we have validated our idea at 2 competitions and the 2nd one came into existence two months after we did. So, we are in a niche segment that is open and up for grabs. Also, ILMS is the 1st of its kind of service in the nation and we are the only providers of the same.
ManipalBlog: What are your responsibilities as the business owner?
Priyadeep: To be true, a start-up is a place where the same person works as the CEO as well as the Cleaner. I have assumed many responsibilities within the organization that include sales person, designer, editor & writer, and web designer to name a few.  It is immense. I work on all 7 days of the week. I work 12 hours at the office everyday and 3 – 4 hours at home. When I am not working, I read about the various aspects of business trying to gain more and more knowledge. It is my responsibility to not waste time, which according to me, is my primary responsibility.
ManipalBlog: What made you choose this type of business?
Priyadeep: As I already mentioned, it was the various problems in the Indian Education Sector that helped me make up my mind to start ADD-on-GYAN Educational Services.
ManipalBlog: Does your company help the community where it is located?
Priyadeep: Till now, no we have not been directly able to help the local community. But our pilot model was run in Madhava Kripa School where students conduct various experiments at Gyan Labs. These students are local residents and we have been able to put up some good experiments in front of them which, I am sure, are helping them understand the science topics better.
We are also starting the Community Labs program for Underprivileged Kinds that will surely have a positive impact on the local community.
ManipalBlog: Have you ever turned down a client?
Priyadeep: Never. Customer is God. We try our level best to keep our clients happy. We might have a conflict of interest with a client, which I am happy to say we have not had so far, but that can be nailed with some good discussion. For any business, customer is everything. If we have clients, we are successful; if not then we are not. So, I would not dream in my wildest dreams to turn down a client. 😀
ManipalBlog: Can you single out any special experience that has left an impact in your career?
Priyadeep: Hmm, that is a tough one. If you are asking about what really helped me turn to entrepreneurship is the fact that I did not want to have a job which I decided when I was in the 8th Grade. A big incident that really helped me make up my mind was the experience of reading The Godfather by Mario Puzo when I was in the 10th Grade. That was the most important turning point in my life and has helped me survive in this tough world so far.
ManipalBlog: If you had one piece of advice to someone just starting out, what would it be?
Priyadeep: This has become a ritual for me and all I want to say is I am no one to give any form of advice. I am nobody and I have done nothing substantial. But I can tell you from the little knowledge I have gained in the past year is that India Inc is booming. There is great scope of business if you have a good service/product. 10 years back this was not the case. Today we have so many organizations helping small businesses grow. If you believe your product can make a difference in the lives of people, give it a full power blow. You might just succeed.
Another small thing that I would prefer to mention is that be humble and good hearted. There is nothing better than a smart and humble entrepreneur. This is the perfect combo.