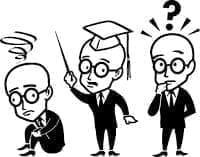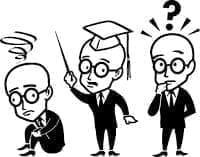 Regular ManipalBlog readers may have been accustomed to reading the adventures of BhondOo at Manipal Institute of Technology (MIT) sporadically over the past few months. It is with great joy that we inform you all that BhondOo got successfuly placed at Accenture, Pune, during the previous placement interviews and he will be blogging at his own place moving forward.
Bhondoo after being thrown away from many companies interviews finally decided to stay with Accenture offer . He completed his 8th semester in his college peacefully .And then final day arrived when he came to know that he has been assigned to Accenture Pune… in short PDC (Pune Development Center). He reached Pune on 8th June 2011 and this is the point where the story of this blog begins…
Hoogar at Manipal – Penning down ideas for his first post!
Those of you'll interested in following his adventures can now visit his new home on the web by clicking here – Accenture Pune – PDC. We thank BhondOo (a.k.a Arpit Khandelwal) for sharing is adventures with all of us over the past few months.
Moving on, a new character will be replacing him, and he goes by the name of Hoogar (not to be confused with Hagar the Horrible! Hoogar has just joined the Manipal University and will be posting every week about his adventures in Manipal Land. We hope our readers will encourage him to share more often by commenting on his adventures regularly and helping his stay at ManipalBlog be ever pleasant!