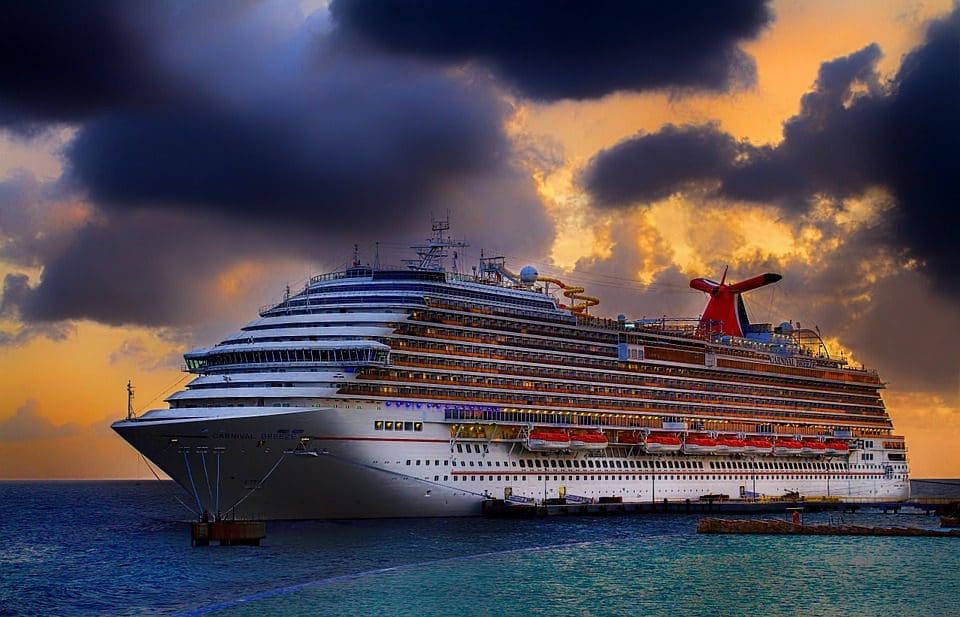 How can I get a good cruise rate?
Paying the brochure rate for a cruise is like paying the full sticker price for a car. Cruise Match Vacations can easily find you a good discount off those rates

.

Book early, the booking rates become more expensive the closer to sailing. Booking early on a Cruise Line generally refers to 120 days prior to sail date.

Be flexible about your travel plans. As with every other travel industry, cruising during the off season will also help you save money.

Apply any coupons or special discount programs for which you are eligible.
What types of special discount programs are available?
Discounts may be available for associations, corporations, seniors, children or even large groups or family reunions.

Memberships in loyalty clubs often include offers of discounts and upgrades.

Some credit cards will have special discounts available to their cardholders.

Package deals often include a discounted cruise price along with pre or post-cruise activities.
Do I have to book early to get a good deal?
If you book early you will have a better chance of getting exactly what you want and a discounted price. However, if the ships have low occupancy rates close to sailing, you can still find great deals. With all the new large ships that are being launched, last minute deals are still a possibility. But, these deals can be limited and many people don't have the flexibility to leave or at least book in an instant.
Do cruises ever go on sale?
Yes, 2 for 1 deals are popular sale incentives where two cruises are offered for the price of one. However, airfare is usually not included in the two for one rate. Cruise Lines have also offered discounted or free airfares; free post or pre-cruise hotel stays, free cabin upgrades, extra days free or free shore excursions.
Are there any deals to encourage me to go on my first cruise?
Some Cruise Lines will offer a first time cruiser discount to encourage you to give their Cruise Line a try. It probably won't have to be your first cruise, just your first cruise with that Cruise Line.
Are there any discount programs available for frequent cruisers?
Yes, Cruise Lines are beginning to go the way of the airlines and offer special discounts or other incentives to those who have been on previous cruises with the Cruise Line. Most of these loyalty clubs publish magazines to update frequent cruisers on their Cruise Line's programs and will often include discounts and other special offers.
What is a repositioning cruise?
Since peak seasons vary in different parts of the globe, Cruise Lines will sometimes move their ships around to keep a higher occupancy rate and to take advantage of those peak season rates. When a ship moves from an existing itinerary in the Caribbean to Alaska or Europe, the trip to the new itinerary is called a repositioning cruise.
How could going on a repositioning cruise save me money?
The Cruise Line wants to cover the cost of moving the ship by filling the ship with paying customers. These cruises are different than what the Cruise Line normally advertises and many are unaware that these cruises even exist. The Cruise Line will often offer deep discounts on these cruises to encourage bookings. Although you'll be seeing a different part of the world and probably spend less time in ports than on their normal cruises, you'll get the same ship and all the good food at a better rate.
How can I get the most for my money on a short cruise?
You might consider a during the week four-day cruise instead of a three-day weekend cruise. Since it is harder for people to get away during the week than on the weekend, there can be less demand for the four-day cruise, so you might get that extra day cheap.
Does it matter how I pay for my cruise?
It might, some credit card companies have special discounts available if you use their credit card with a particular Cruise Line. Some Cruise Lines will also offer a discount if you pay for the entire cruise in advance instead of just paying the standard deposit.