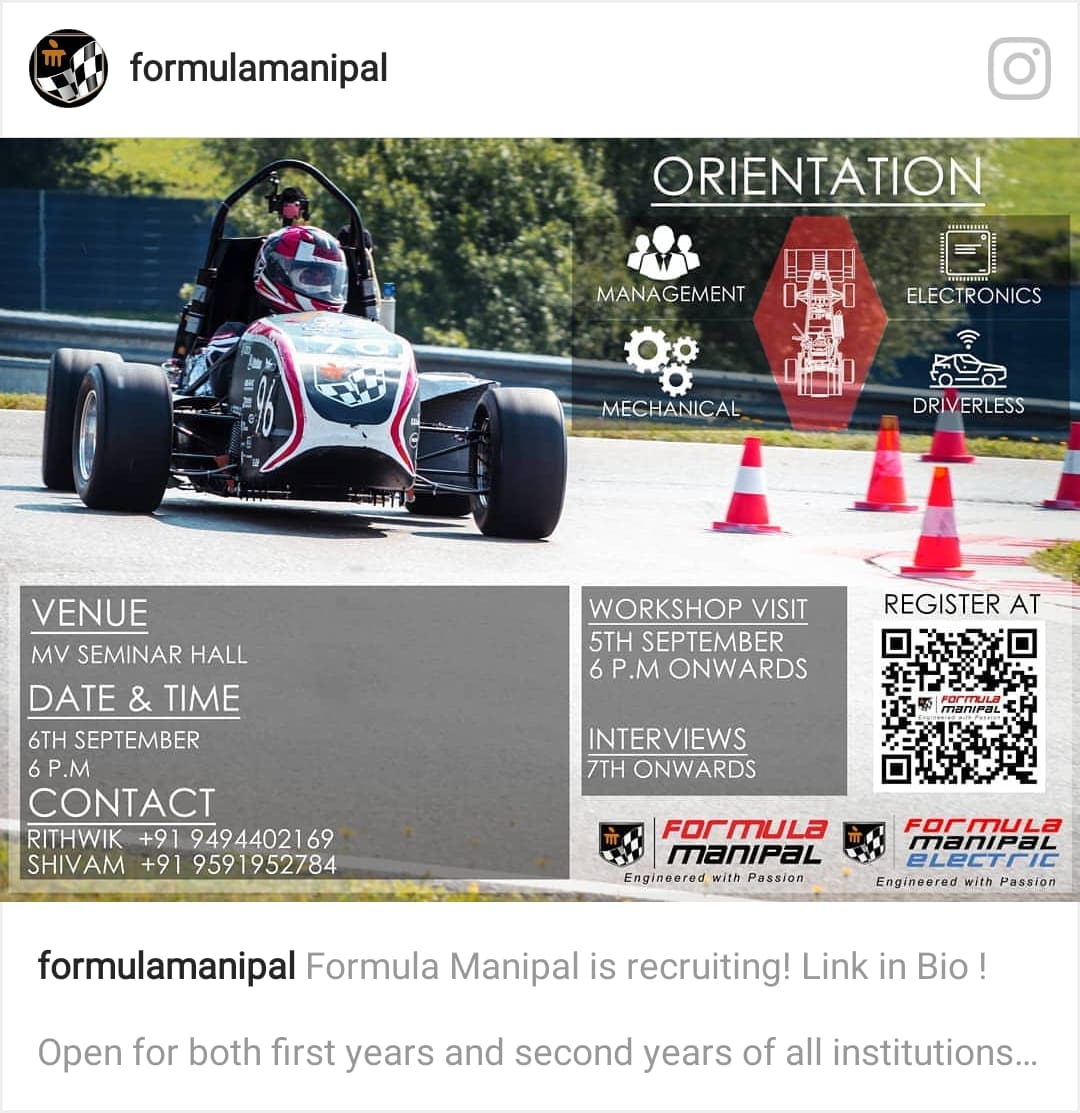 Formula Manipal, one of the biggest student projects present in the MIT campus and deals with the engineering and racing of formula cars is now starting its recruitment process. It is going to be open for first and second years of all MAHE institutions. Also, don't forget to join them for a fun workshop visit which is going to happen on 5th September at 6 p.m. The details for orientation are:-

Date & Time:-6th September at 6p.m
Venue:- M.V Seminar hall inside the MIT Campus.